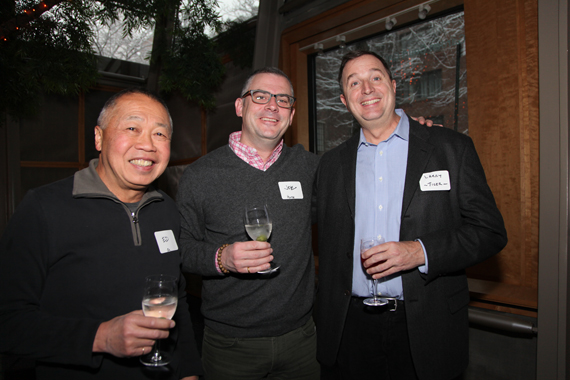 The drinking, the chatting, the networking — but in a museum, it's sophisticated!
On Friday nights, Asia Society's Leo Bar features exotic cocktails at a cash bar, no cover with free museum admission.
Free exhibition tours at 7:00 and 7:30 pm.
At 725 Park Avenue at 70th Street, New York City.
Upcoming Leo Bar Happy Hour
---
LGBT Connections Night at Leo Bar
Third Friday of the month
6:00pm - 9:00pm
Enjoy a fabulous evening of networking, art and ambiance with the LGBT community, and make new professional and personal connections. Join host Asia Society Global Talent Initiatives and co-hosting corporate members for an evening filled with intriguing people, cocktails, and culture. Don't miss free exhibition tours at 7:00 and 7:30 pm and happy hour drink prices from 6:00 to 7:00 pm.
---
Upcoming LGBT Connections Leo Bar
February 17, 2017
March 17, 2017
April 21, 2017
October 27, 2017
November 17, 2017
If your LGBT employee network group is interested in co-hosting, please contact us via email at [email protected].
---