Multilateral Cooperation in Turbulent Times: Mitigating Asia-Pacific Security Challenges
VIEW EVENT DETAILS
Asia Society Policy Institute Report Launch
Amid the rapid change and uncertainty of the 21st century, a key question facing Asia's leaders is whether the region will be able to maintain the unprecedented economic growth and relative peace it has enjoyed for the past 70 years. Given growing concerns about a rising China, a dangerous North Korea, and a potentially less engaged United States, the answer is unclear.
In a new report, the Asia Society Policy Institute's Independent Commission on Regional Architecture argues that one way Asian countries can help mitigate growing uncertainty and instability is to bolster their commitment to multilateralism and building strong regional security institutions. In the lead-up to President Trump's first visit to Asia and attendance at the East Asia Summit, this report offers a roadmap to encourage principled cooperation among countries in the region.
Join the Asia Society Policy Institute (ASPI) for a report launch event and discussion of the role of multilateral security institutions in Asia.
SPEAKERS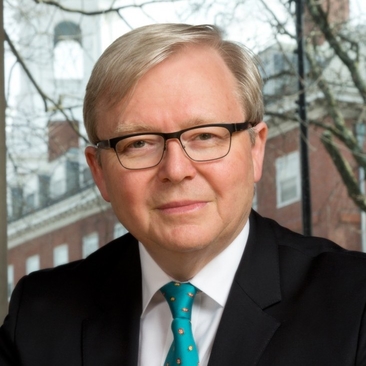 The Hon. Kevin Rudd is President of the Asia Society Policy Institute. He served as Australia's 26th Prime Minister and as Foreign Minister. He is a Distinguished Fellow at Chatham House in London, a Distinguished Statesman with the Center for Strategic and International Studies in Washington, and a Distinguished Fellow at the Paulson Institute in Chicago. He is proficient in Mandarin Chinese and is a Visiting Professor at Tsinghua University in Beijing.
---
Shivshankar Menon is Chairman of the Advisory Board of the Institute of Chinese Studies in New Delhi and a Distinguished Fellow at the Asia Society Policy Institute and the Brookings Institution. Menon served as national security advisor to the Prime Minister of India from January 2010 to May 2014 and previously as Foreign Secretary of India from October 2006 to August 2009. A career diplomat, he has served as Ambassador and High Commissioner of India to Israel, Sri Lanka, China, and Pakistan.
---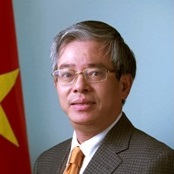 Pham Quang Vinh is the Ambassador of the Socialist Republic of Vietnam to the United States. He has been accredited to the title of Senior Ambassador – the highest rank for a Vietnamese career diplomat. Prior to becoming Ambassador, he served as Deputy Minister of the Ministry of Foreign Affairs (MOFA) in charge of relations with countries in South Asia, Southeast Asia and the South Pacific, including serving as Vietnam's Senior Official to ASEAN. 
  
Event Details
10:30 a.m. - 12 p.m.
Carnegie Endowment for International Peace Choate Room 1779 Massachusetts Avenue NW Washington, D.C. 20036
Register Now