[CANCELED] Maintaining Stability on the Korean Peninsula
VIEW EVENT DETAILS
AsiaConnect Briefing with Ambassador Joseph Yun
**This briefing will be rescheduled at a future date.**
Please join us for an AsiaConnect briefing call with Ambassador Joseph Yun, Special Representative for North Korea Policy at the U.S. State Department and former Ambassador to Malaysia. Ambassador Yun will discuss the current state of affairs on the Korean Peninsula. He accompanied U.S. Deputy Secretary of State Antony Blinken during his recent visit to South Korea, Japan, and China.
The call will explore the international community's efforts to maintain peace and stability in the region while holding North Korea accountable for its most recent nuclear tests and ballistic missile launches. What practical measures are the U.S., South Korea, Japan, and China taking to exert pressure on the North Korean regime? How are sanctions being applied? What other tools are being used to promote stability and cooperation in the region? In addition to these questions of security on the Korean peninsula, the briefing will also address cyber and maritime security challenges.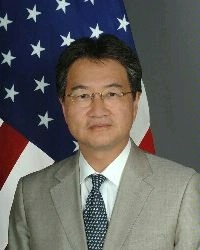 Ambassador Joseph Y. Yun is Special Representative for North Korea Policy and Deputy Assistant Secretary for Korea and Japan in the Bureau of East Asian and Pacific Affairs. Ambassador Yun most recently served as the United States Ambassador to Malaysia, 2013-2016. He has also served as the Principal Deputy Assistant Secretary in the Bureau of East Asian and Pacific Affairs. Mr. Yun's other overseas postings include the Republic of Korea, Thailand, France, Indonesia and Hong Kong. Ambassador Yun joined the Foreign Service in 1985. He is a career member of the Senior Foreign Service, class of Minister-Counselor. Before joining the Foreign Service, Ambassador Yun was a senior economist for Data Resources, Inc., in Lexington, Massachusetts. Ambassador Yun holds degrees from both the London School of Economics and the University of Wales.
ASPI's AsiaConnect is a telephone briefing series on pressing issues in Asia and U.S.-Asia relations, made possible through the generous support of Asia Society Trustee Mitch Julis.
Event Details
**This briefing will be rescheduled at a future date.**

Add to Calendar
20161116T150000
20161116T154500
UTC
Asia Society: [CANCELED] Maintaining Stability on the Korean Peninsula
**This briefing will be rescheduled at a future date.**
---