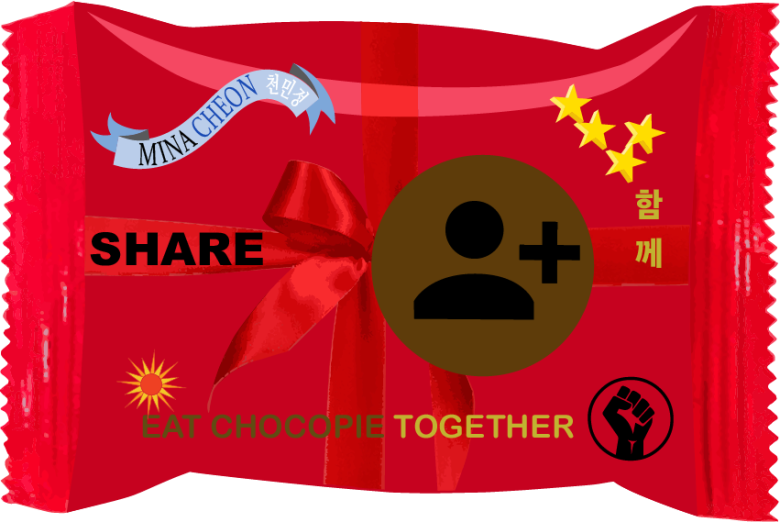 Image courtesy of the artist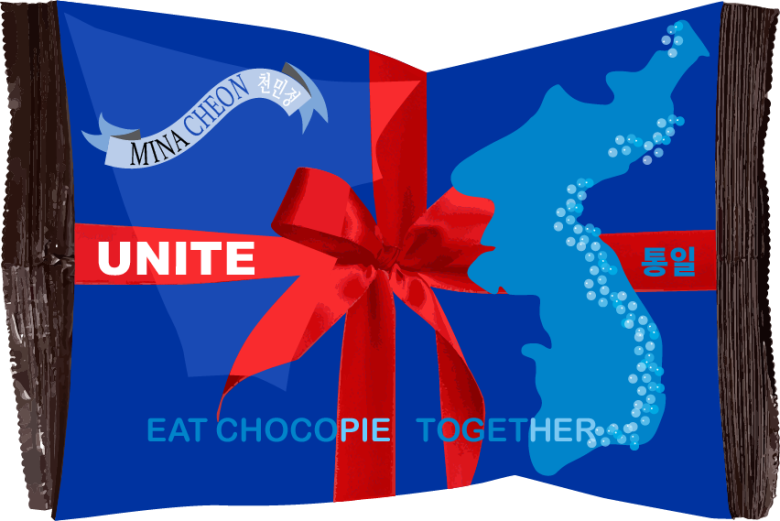 Image courtesy of the artist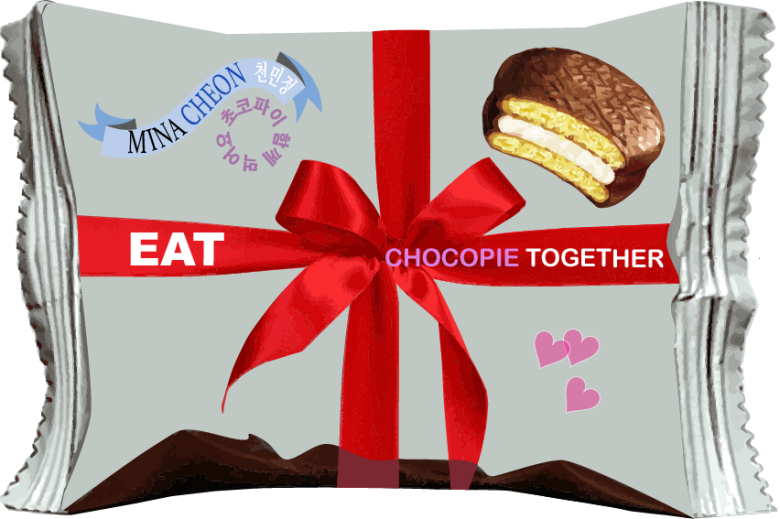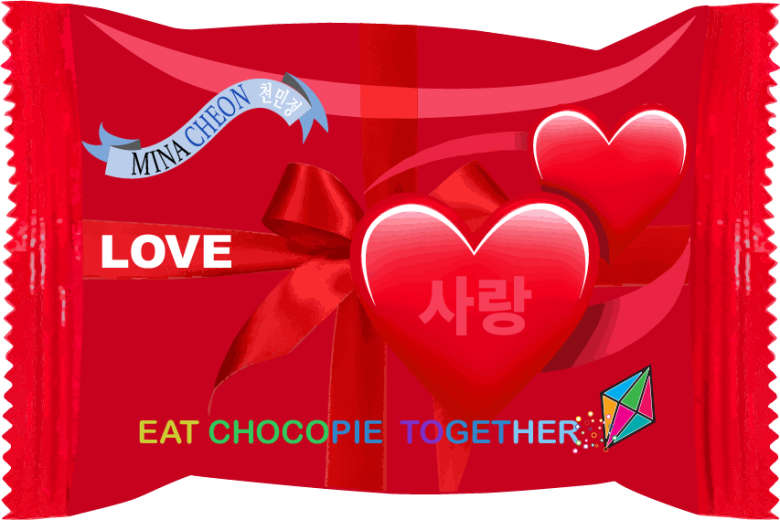 Image courtesy of the artist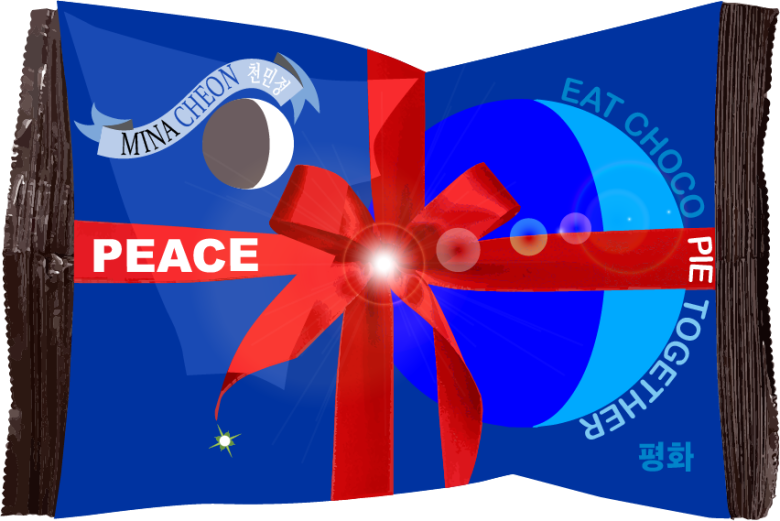 image courtesy of the artist
Asia Society Triennial and Mina Cheon Launch Eat Chocopie Together
The Asia Society Triennial and Korean artist Mina Cheon present the new digital initiative Eat Chocopie Together. Launching on August 15, 2020, the initiative responds to the physically distant conditions of the pandemic by inviting anyone, anywhere, to extend love and peace by sharing virtual Chocopies with friends and loved ones. 
Visit Eat Chocopie Together and share one of five unique Chocopie designs by Cheon—LOVE, PEACE, SHARE, EAT, and UNITE—that represent important aspects of the project. In addition to the joy produced by sharing a delicious virtual snack, the project has a charitable component. Each Chocopie generates a donation of $2 in the names of the two participants to the Korean American Community Foundation COVID-19 Action Fund, up to a total gift of $5,000. The Fund supports non-profit partner organizations working at the frontline of the pandemic providing essential services to the most vulnerable Korean Americans.
For Cheon, the symbolic gesture of eating a Chocopie represents "taking a bite for peace." The virtual experience is based on the artist's previous Chocopie installations, which was most recently staged at the 2018 Busan Biennale in Korea. A new physical iteration of Eat Chocopie Together will be featured in Part 2 of the Asia Society Triennial (March 16, 2021–June 27, 2021). While in the past, her installation invited participants to enjoy the treats onsite together, sharing a digital Chocopie with friends, family, and loved ones is a gesture of unity and love in a physically and socially distanced world.
A chocolate-covered, marshmallow-filled snack cake, Chocopies are both a popular food and symbol of compassion and cooperation between North and South Korea. Chocopies were gifted by South Korean workers to their North Korean peers at the jointly operated Kaesong Industrial Complex until the Complex's closure in 2013. In 2014, this treat was reportedly banned in North Korea. Since then, Chocopies have been making it across the border in creative ways; South Korean activists have even used helium balloons to launch thousands of Chocopies over the DMZ border into North Korea, some with messages of love and care.
Eat Chocopie Together is made possible by the generosity of the Korea Foundation and an anonymous donor to the Korean American Community Foundation.