Reza Aramesh
b. 1970 in Iran

Working in London, United Kingdom

Showing at Asia Society Museum

On view from March 26, 2021, through June 27, 2021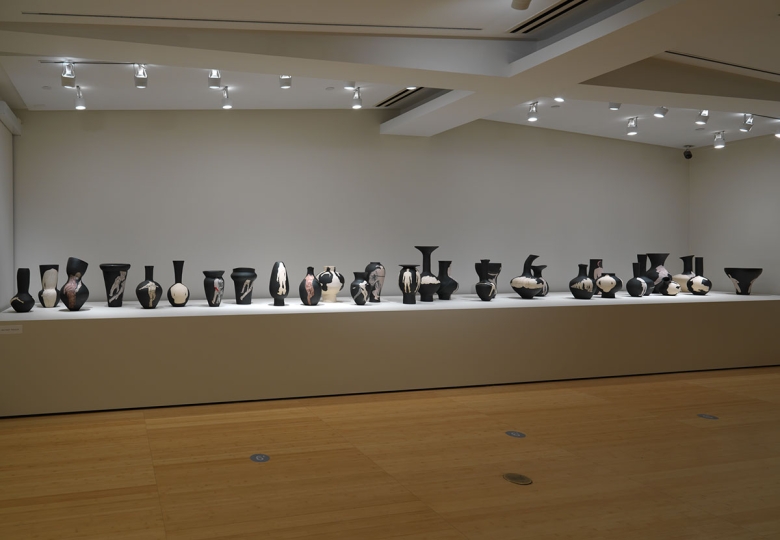 Reza Aramesh, Study of the Vase as Fragmented Bodies, 2021. Terra-cotta and white clay. Dimensions variable. Courtesy of the artist. Photograph © Bruce M. White, 2021. This work was commissioned by Asia Society Museum, New York, for the inaugural Asia Society Triennial: We Do Not Dream Alone.

Location: Asia Society Museum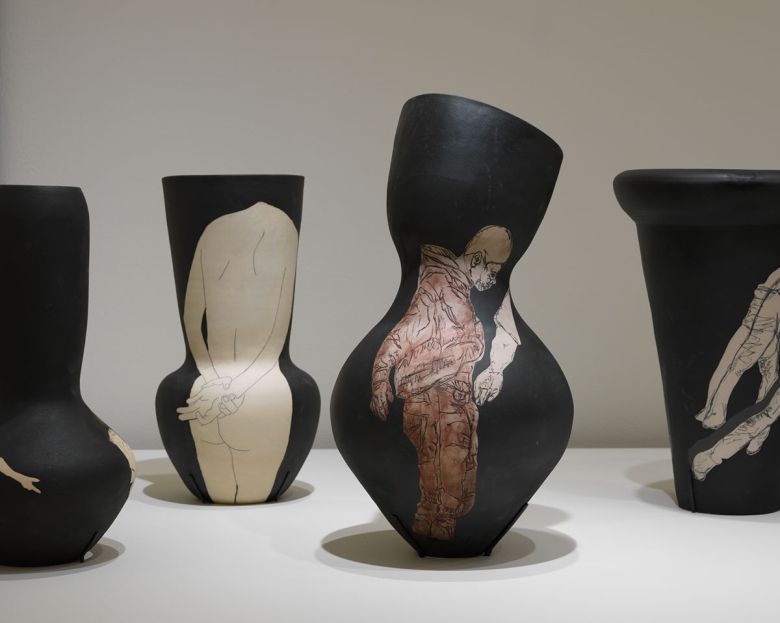 Reza Aramesh, Study of the Vase as Fragmented Bodies, 2021. Terra-cotta and white clay. Dimensions variable. Courtesy of the artist. Photograph © Bruce M. White, 2021. This work was commissioned by Asia Society Museum, New York, for the inaugural Asia Society Triennial: We Do Not Dream Alone.

Location: Asia Society Museum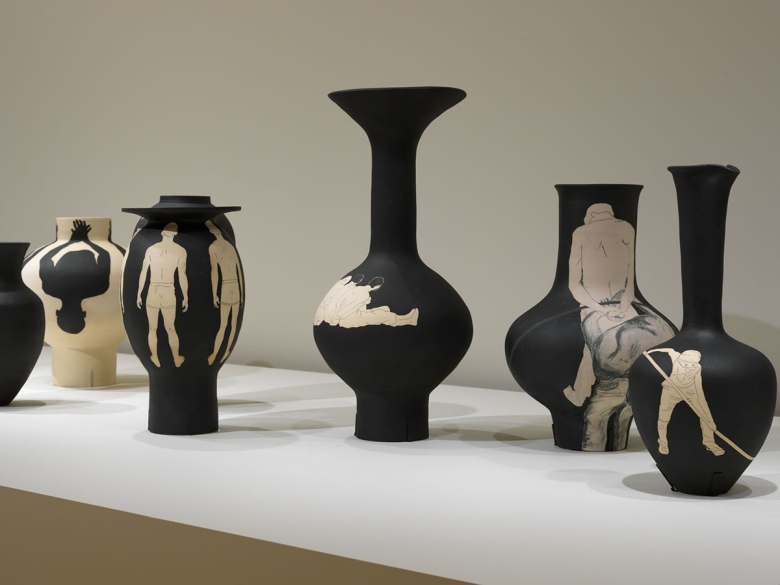 Reza Aramesh, Study of the Vase as Fragmented Bodies, 2021. Terra-cotta and white clay. Dimensions variable. Courtesy of the artist. Photograph © Bruce M. White, 2021. This work was commissioned by Asia Society Museum, New York, for the inaugural Asia Society Triennial: We Do Not Dream Alone.

Location: Asia Society Museum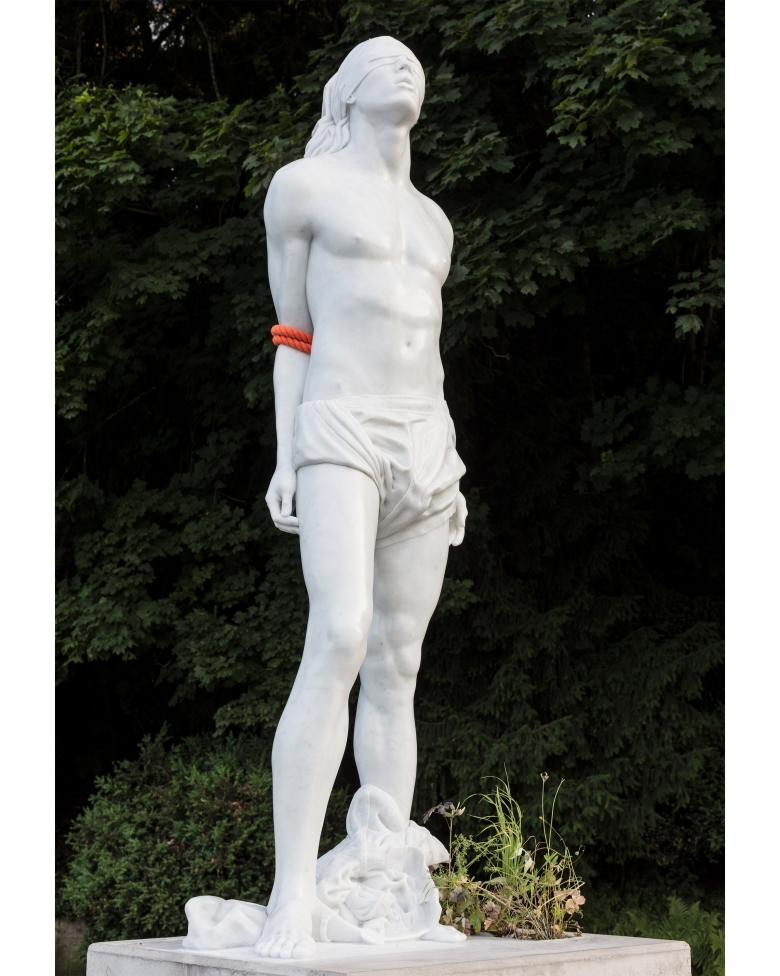 Reza Aramesh, Site of the Fall - Study of the Renaissance Garden Action 181: At 10:00pm Sunday 14 April 2013, 2017. Hand-carved, polished Carrara marble, polypropylene rope. H. 101 1/4 x W. 29 1/8 x D. 22 7/8 in. (257 x 74 x 58 cm). Courtesy of the artist. Photograph courtesy of the artist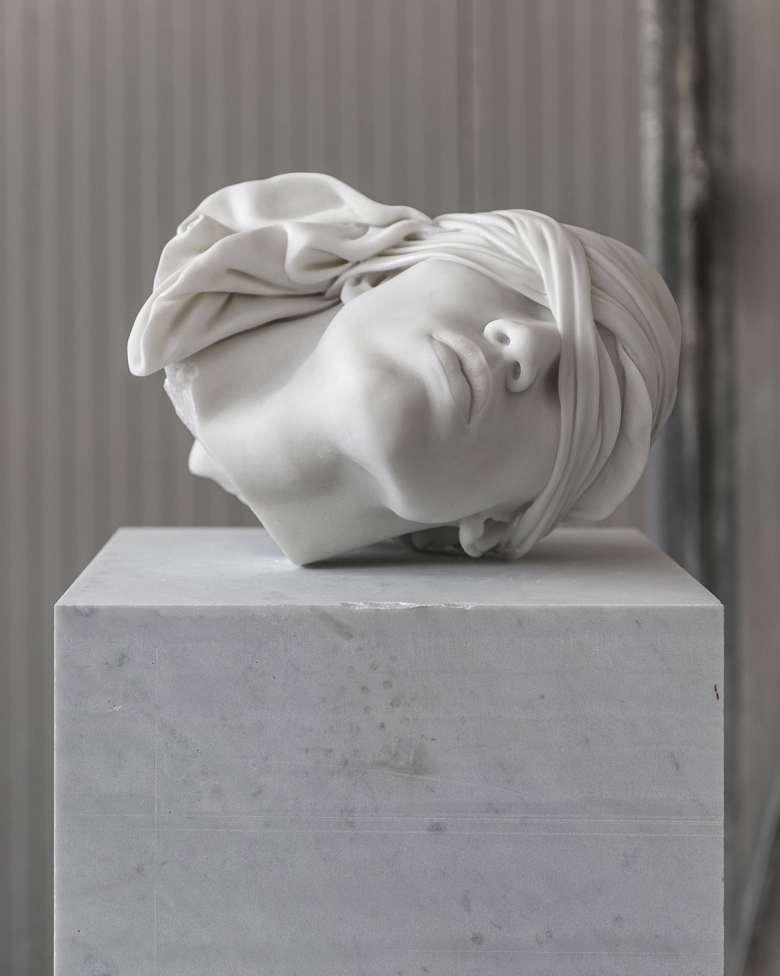 Reza Aramesh, Study of the Head as Cultural Artefacts: Action 194, 2017. Hand-carved, polished Statuario and Carrara marble. H. 9 1/2 x W. 13 x D. 13 7/8 in. (24 x 33 x 35 cm). Courtesy of the artist. Photograph courtesy of the artist
Reza Aramesh restages political conflicts in his sculptures, photographs, and performances to explore societal conventions relating to race, class, and sexuality that have come to define identity in a postcolonial context. The artist's politically charged practice utilizes images of war and subjugation taken from the news media as a means to initiate a critical dialogue with western art-historical canons. His models—predominantly young, non-European male subjects—exude a homoerotic sensibility that adds a charged sexual dynamic to representations of violence. The artist received an MFA in fine arts from Goldsmiths, University of London in 1997. 

Study of the Vase as Fragmented Bodies is an installation of hand-thrown terra-cotta and white-clay vases, modeled after Hellenistic urns and inscribed with line drawings of subjugated bodies appropriated from contemporary news reports. The decontextualized images of violence paired with symbols of classical civilizations remind viewers of the pervading undercurrent of conflict and barbarity across the course of human history and of the commodification of violence through the collecting and displaying of the spoils of war. The presentation of these vessels as cultural artifacts in a museum setting is also a reminder of the subjective nature of the Eurocentric classical-art canon.
Supported by Jason Nazmiyal.
Related