Minouk Lim
b. 1968 in Daejeon, Korea

Working in Seoul, Korea

Showing at Asia Society Museum

On view October 27, 2020, through February 7, 2021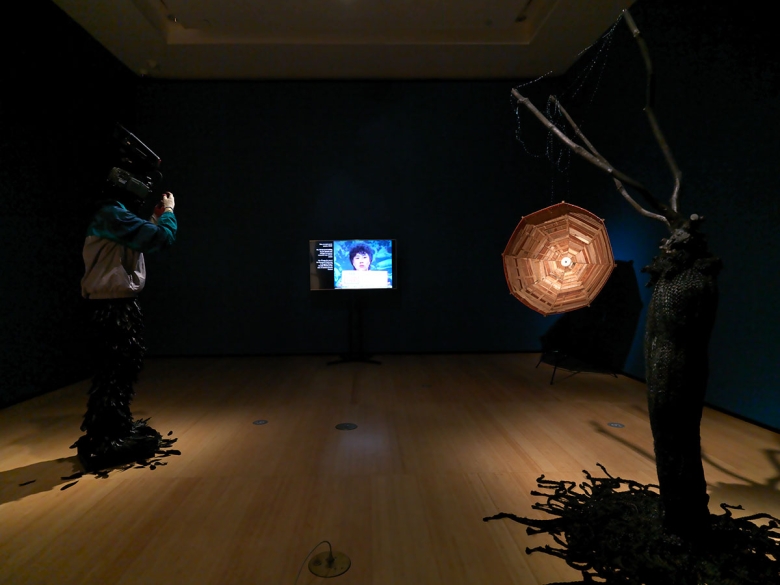 Installation view of Asia Society Triennial: We Do Not Dream Alone at Asia Society Museum, New York, October 27, 2020–June 27, 2021. From left to right: Minouk Lim, L'homme à la caméra, 2015; It's a Name I Gave Myself, 2018; Parabolic Satellite, 2015; Hydra, 2015; Courtesy of the artist and Tina Kim Gallery. Photograph © Bruce M. White, 2020

Location: Asia Society Museum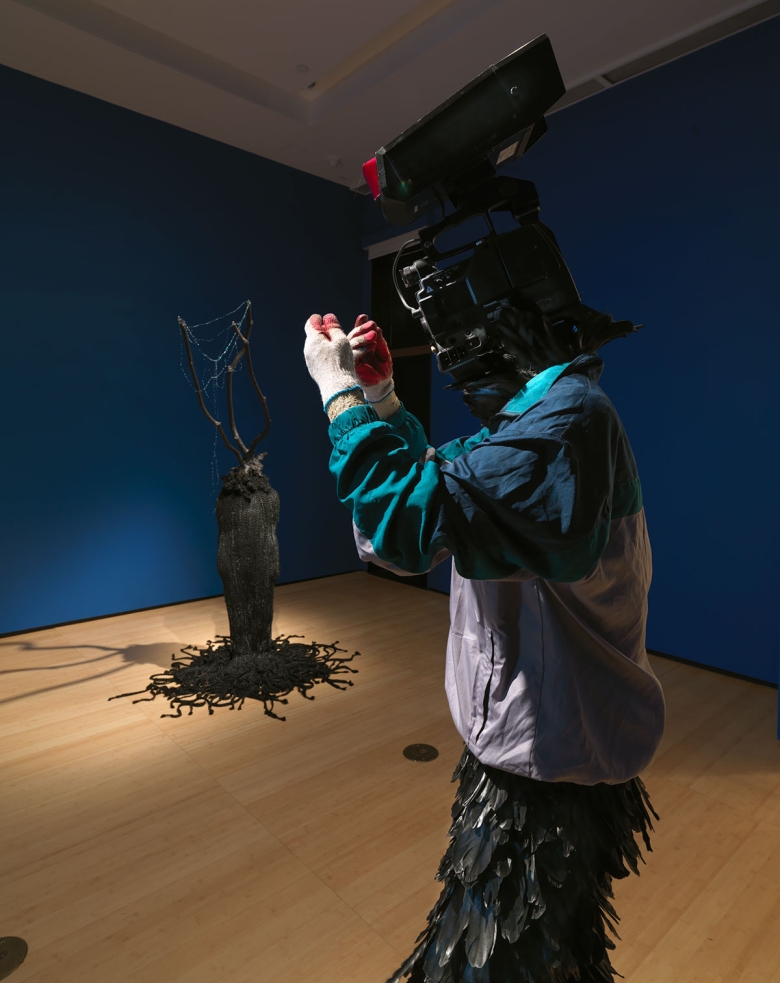 Installation view of Asia Society Triennial: We Do Not Dream Alone at Asia Society Museum, New York, October 27, 2020–June 27, 2021. From left to right: Minouk Lim, Hydra, 2015; L'homme à la caméra, 2015; Courtesy of the artist and Tina Kim Gallery. Photograph © Bruce M. White, 2020

Location: Asia Society Museum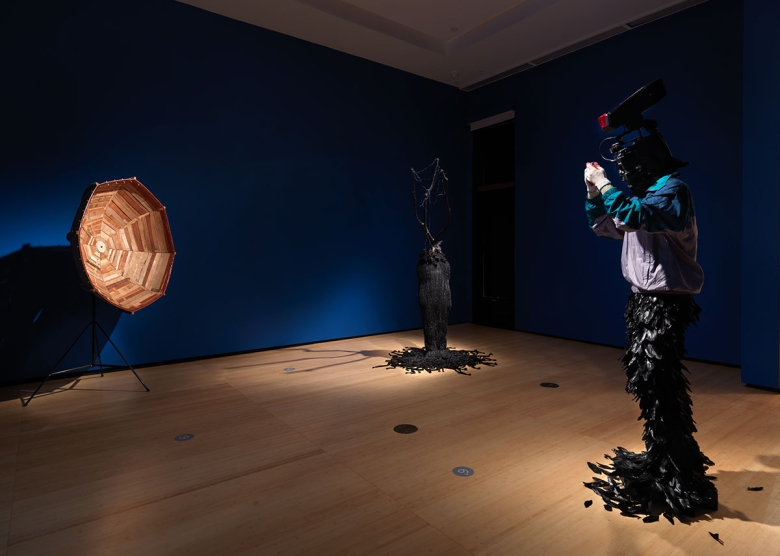 Installation view of Asia Society Triennial: We Do Not Dream Alone at Asia Society Museum, New York, October 27, 2020–June 27, 2021. From left to right: Minouk Lim, Parabolic Satellite, 2015; Hydra, 2015; L'homme à la caméra, 2015; Courtesy of the artist and Tina Kim Gallery. Photograph © Bruce M. White, 2020

Location: Asia Society Museum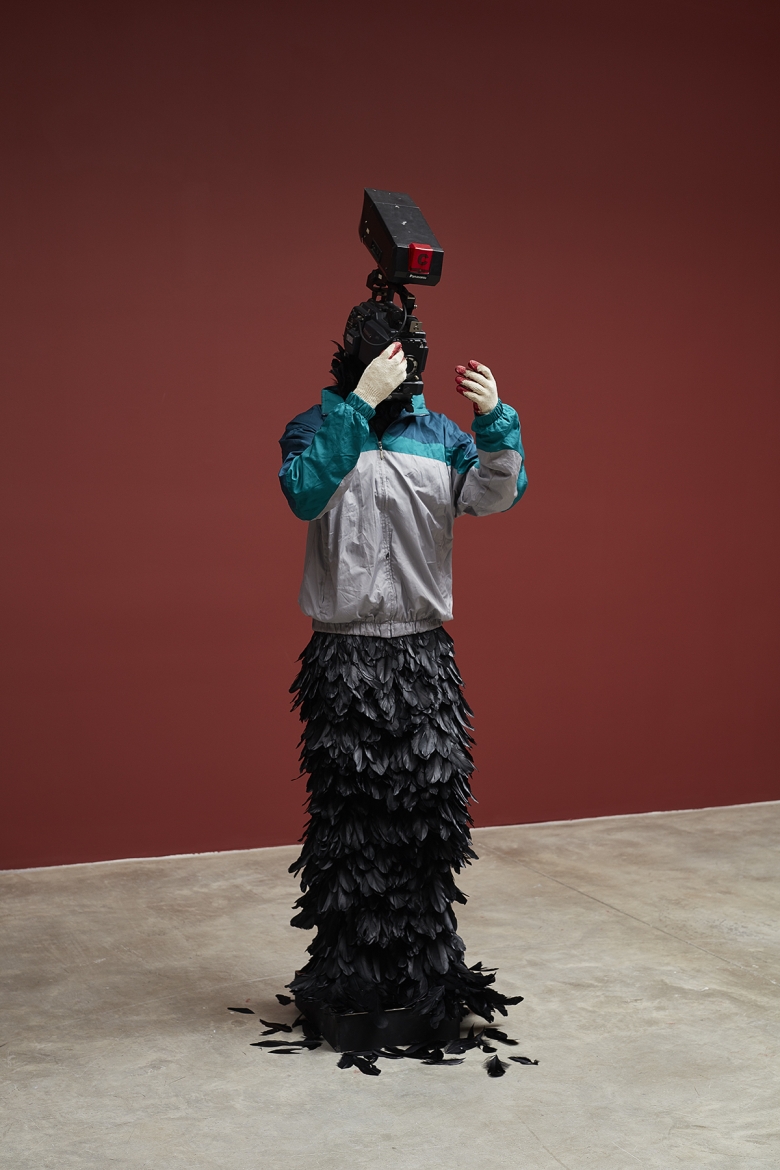 Minouk Lim, L'homme à la caméra, 2015. Fiberglass-reinforced-plastic mannequin, windbreaker, gloves, feathers, broadcast camera. H. 88 5/8 x W. 26 3/4 x D. 22 7/8 in. (225 x 68 x 58 cm). Courtesy of the artist and Tina Kim Gallery. Image by Jeremy Haik

Location: Asia Society Museum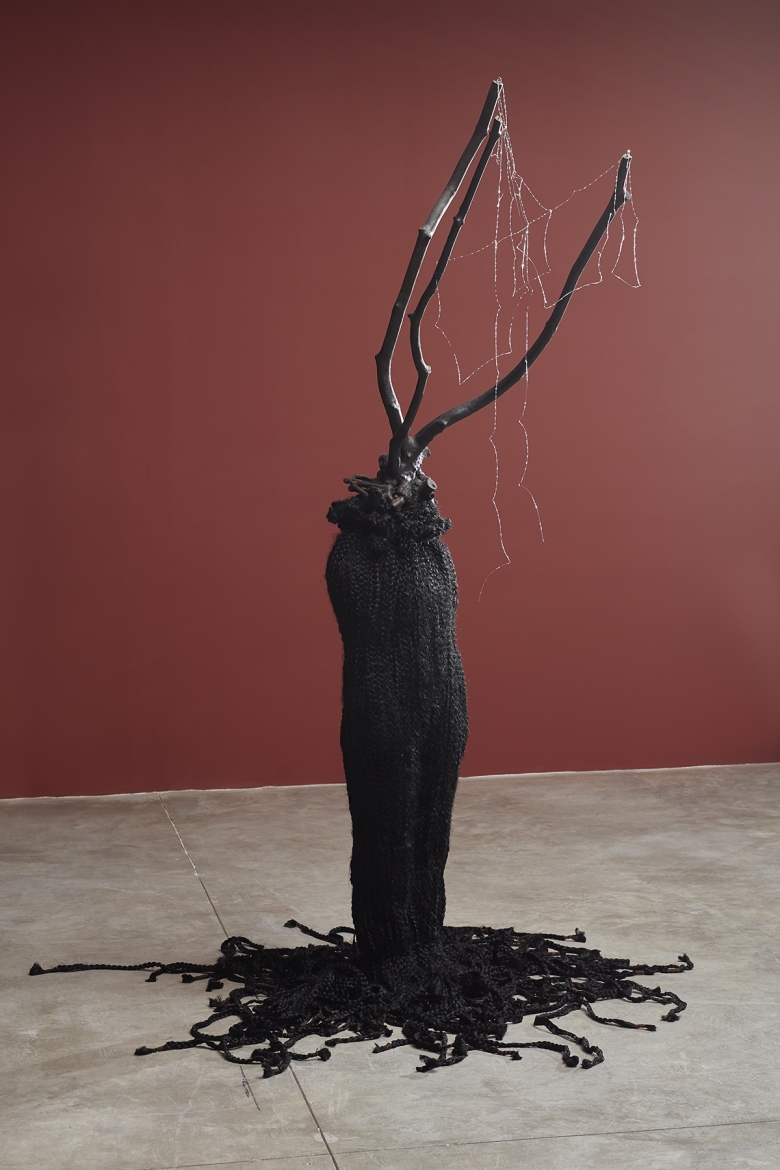 Minouk Lim, Hydra, 2015. Fiberglass-reinforced-plastic mannequin, wood, synthetic hair, fishing cord. H. 94 1/2 x W. 55 1/8 x D. 49 3/16 in. (240 x 140 x 125 cm). Courtesy of the artist and Tina Kim Gallery. Image by Jeremy Haik

Location: Asia Society Museum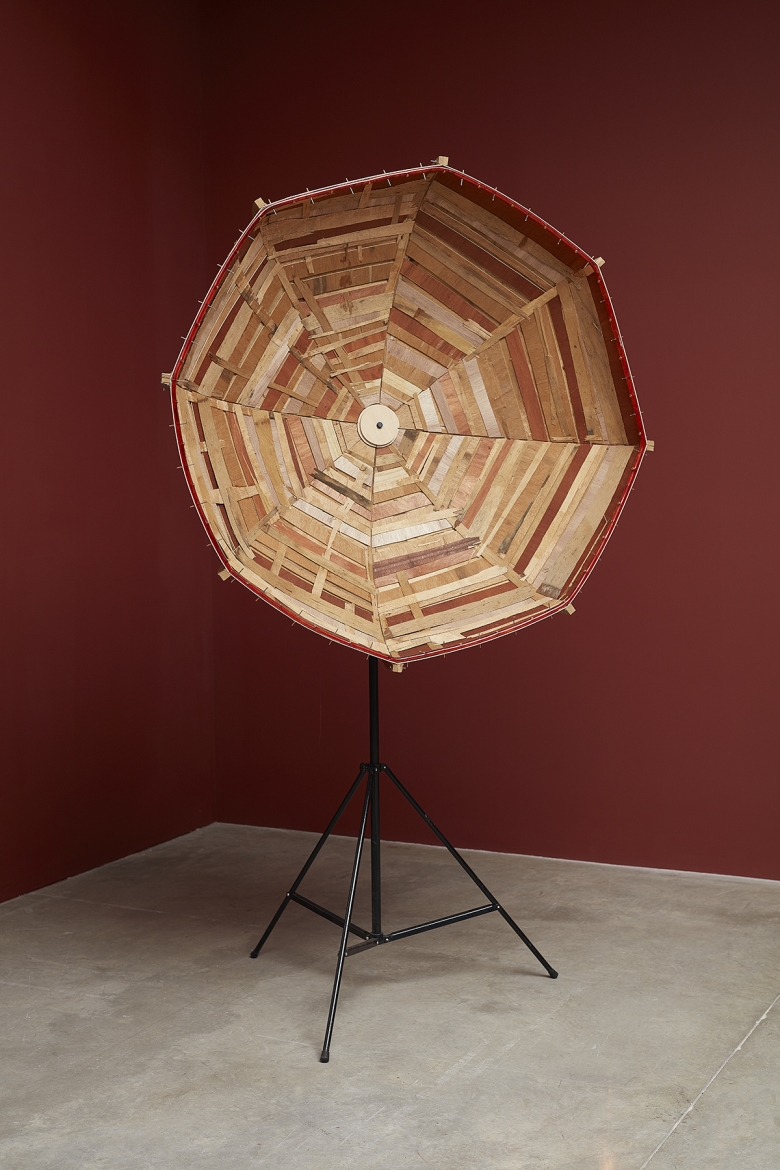 Minouk Lim, Parabolic Satellite, 2015. Plywood, light stand. H. 78 3/4 x W. 51 3/16 x D. 19 11/16 in. (200 x 130 x 50 cm). Courtesy of the artist and Tina Kim Gallery. Image by Jeremy Haik

Location: Asia Society Museum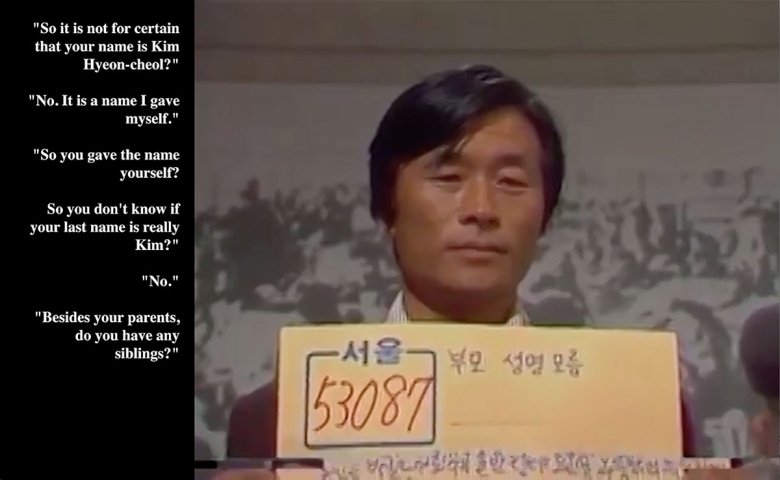 Minouk Lim, It's a Name I Gave Myself, 2018. Single-channel high-definition video with sound. Duration: 20 minutes, 36 seconds. Courtesy of the artist and Tina Kim Gallery. Image courtesy of the artist and Tina Kim Gallery

Location: Asia Society Museum
Minouk Lim, It's a Name I Gave Myself, 2018. Single-channel high-definition video with sound. Duration: 20 minutes, 36 seconds. Courtesy of the artist and Tina Kim Gallery. Image courtesy of the artist and Tina Kim Gallery

Location: Asia Society Museum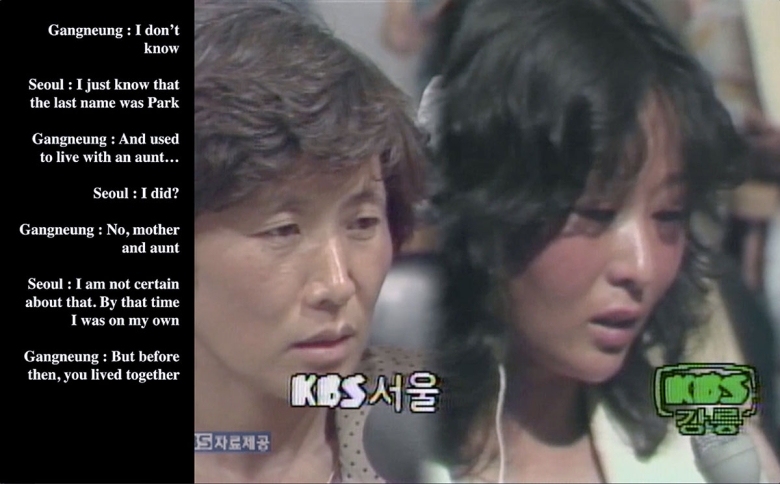 Minouk Lim, It's a Name I Gave Myself, 2018. Single-channel high-definition video with sound. Duration: 20 minutes, 36 seconds. Courtesy of the artist and Tina Kim Gallery. Image courtesy of the artist and Tina Kim Gallery

Location: Asia Society Museum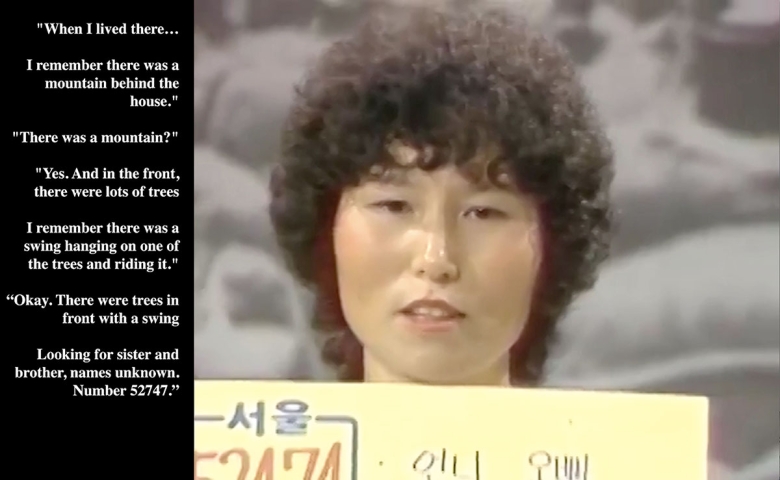 Minouk Lim, It's a Name I Gave Myself, 2018. Single-channel high-definition video with sound. Duration: 20 minutes, 36 seconds. Courtesy of the artist and Tina Kim Gallery. Image courtesy of the artist and Tina Kim Gallery

Location: Asia Society Museum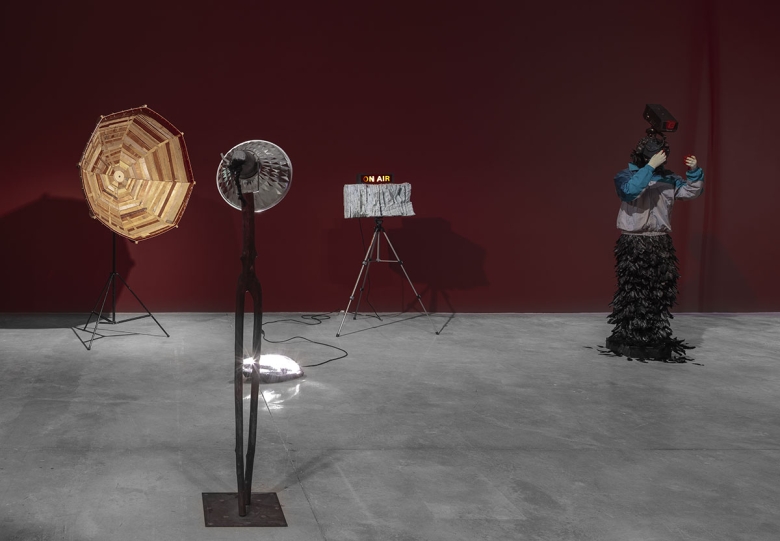 Minouk Lim, Running on Empty, 2015. Installation View at Tina Kim Gallery, Minouk Lim: Mamour, 2017. Courtesy of the artist and Tina Kim Gallery. Image by Jeremy Haik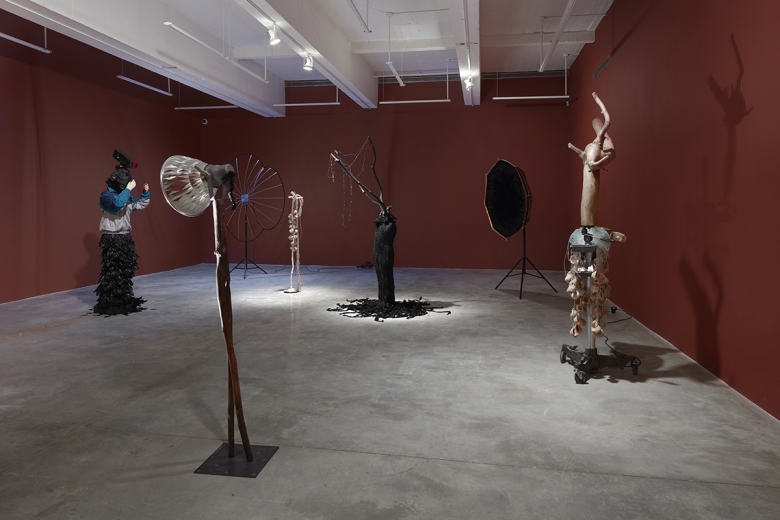 Minouk Lim, Running on Empty, 2015. Installation View at Tina Kim Gallery, Minouk Lim: Mamour, 2017. Courtesy of the artist and Tina Kim Gallery. Image by Jeremy Haik
Minouk Lim's practice spans the genres of music, video, installation, writing, and performance art to expose and amplify narratives relating to the democratization and economic development of South Korea following the end of the Korean War. Her emotionally charged works filter perceptions of the present through the lens of pivotal moments in Korea's history as a means to confront personal and societal traumas. This poignant perspective aims to reveal what lies beneath the surface through an examination of the propensity of time to dilute memory and alter perception. Lim studied painting at the Ewha Womans University, Seoul, and received a Félicitation DNSAP from the École nationale supérieure des Beaux-Arts, Paris, in 1994.

It's a Name I Gave Myself is a single-channel video that poignantly illuminates the lasting personal and cultural wounds inflicted by the Korean War and subsequent partition of the Korean peninsula. Composed of excerpts from Finding Dispersed Families—a live broadcast of over 453 hours aired by the Korean Broadcasting System (KBS) in 1983, meant to reunite families separated during the Korean War—Lim's compilation underscores the profound psychological, physical, and social toll that warfare exacts, especially in relation to individual and collective identity as a result of trauma and displacement. The trio of surreal anthropomorphic totems that accompany the video—L'homme à la caméra, Hydra, and Parabolic Satellite—take on a shamanistic role, being constructed of found natural and man-made objects that conjure memories and associations that traverse time and space. 
Supported by Korea Foundation.
Below: Minouk Lim, It's a Name I Gave Myself (excerpt), 2018. Single-channel high-definition video with sound. Duration: 20 minutes, 36 seconds. Courtesy of the artist and Tina Kim Gallery. Video courtesy of the artist and Tina Kim Gallery
Events
Thursday 19 November 2020
Histories of the Present: Contemporary Korean Art in Context

7 - 8 p.m. New York Time


Calculate your local time »
Related