Abir Karmakar
b. 1977 in Siliguri, India

Working in Vadodara, India

Showing at Asia Society Museum

On view from March 26, 2021, through June 27, 2021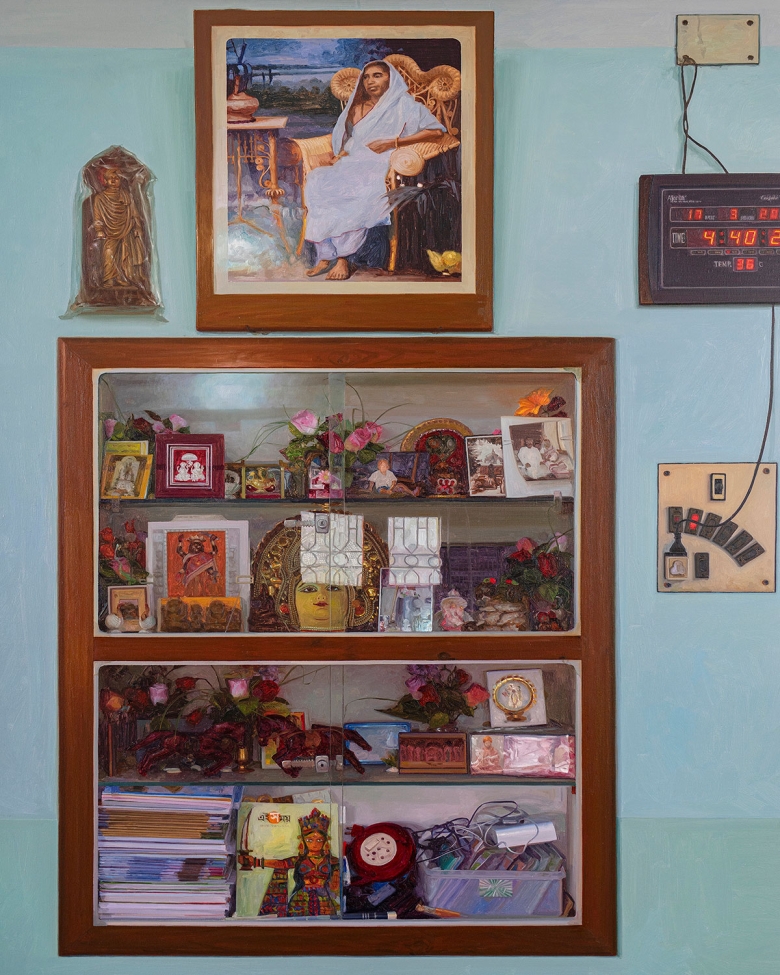 Abir Karmakar, Passage (detail), 2020. Six paintings: oil on canvas. Set I: Two paintings, each: H. 108 x W. 168 in. (274.3 x 426.7 cm). Set II: Two paintings, each: H. 108 x W. 100 in. (274.3 x 254 cm). Set III: Two paintings, each: H. 108 x W. 112 in. (274.3 x 284.5 cm). Courtesy of the artist and Galerie Mirchandani + Steinruecke, Mumbai, India. Photograph courtesy of Galerie Mirchandani + Steinruecke, Mumbai, India. This work was commissioned by Asia Society Museum, New York, for the inaugural Asia Society Triennial: We Do Not Dream Alone.

Location: Asia Society Museum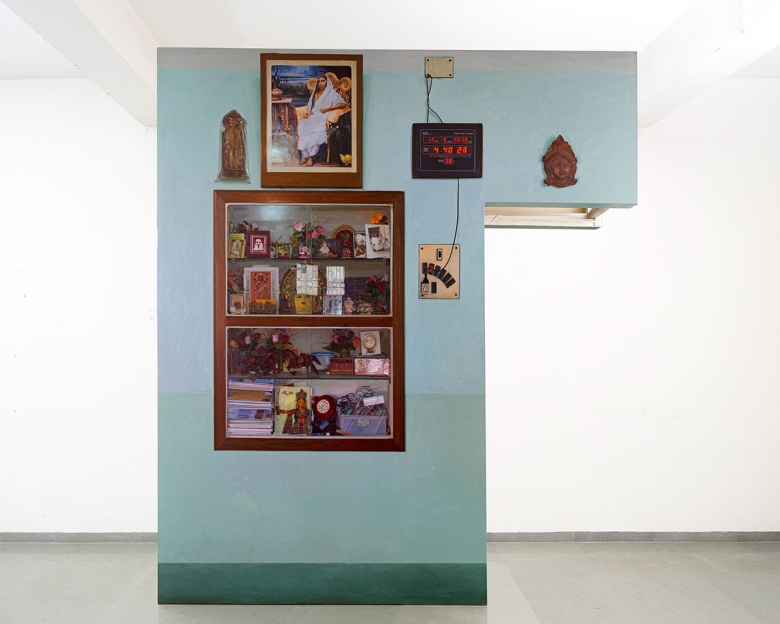 Abir Karmakar, Passage (detail), 2020. Six paintings: oil on canvas. Set I: Two paintings, each: H. 108 x W. 168 in. (274.3 x 426.7 cm). Set II: Two paintings, each: H. 108 x W. 100 in. (274.3 x 254 cm). Set III: Two paintings, each: H. 108 x W. 112 in. (274.3 x 284.5 cm). Courtesy of the artist and Galerie Mirchandani + Steinruecke, Mumbai, India. Photograph courtesy of Galerie Mirchandani + Steinruecke, Mumbai, India. This work was commissioned by Asia Society Museum, New York, for the inaugural Asia Society Triennial: We Do Not Dream Alone.

Location: Asia Society Museum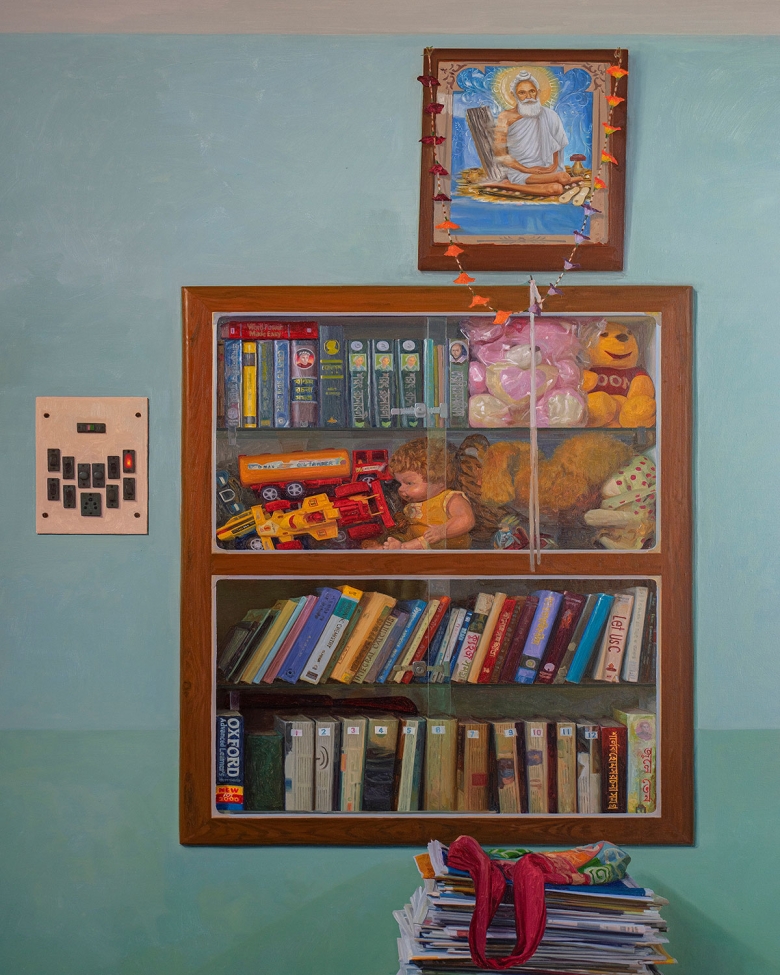 Abir Karmakar, Passage (detail), 2020. Six paintings: oil on canvas. Set I: Two paintings, each: H. 108 x W. 168 in. (274.3 x 426.7 cm). Set II: Two paintings, each: H. 108 x W. 100 in. (274.3 x 254 cm). Set III: Two paintings, each: H. 108 x W. 112 in. (274.3 x 284.5 cm). Courtesy of the artist and Galerie Mirchandani + Steinruecke, Mumbai, India. Photograph courtesy of Galerie Mirchandani + Steinruecke, Mumbai, India. This work was commissioned by Asia Society Museum, New York, for the inaugural Asia Society Triennial: We Do Not Dream Alone.

Location: Asia Society Museum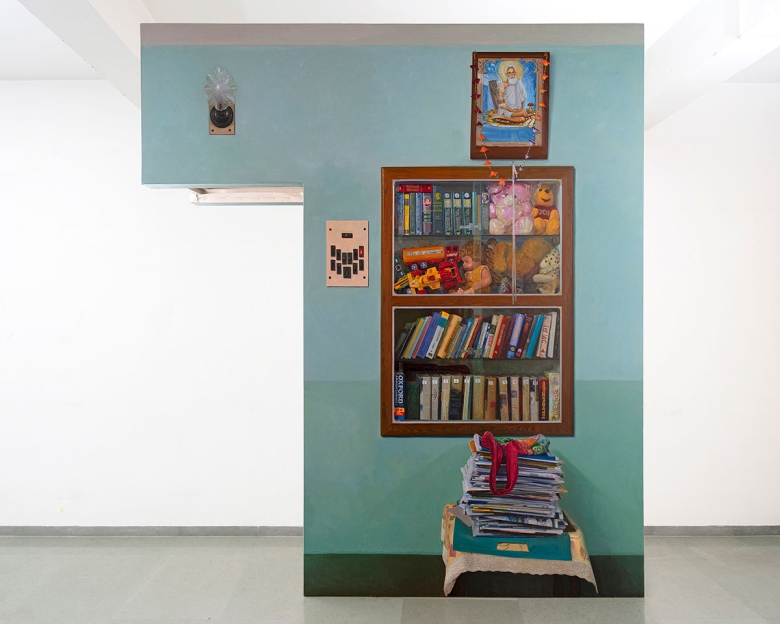 Abir Karmakar, Passage (detail), 2020. Six paintings: oil on canvas. Set I: Two paintings, each: H. 108 x W. 168 in. (274.3 x 426.7 cm). Set II: Two paintings, each: H. 108 x W. 100 in. (274.3 x 254 cm). Set III: Two paintings, each: H. 108 x W. 112 in. (274.3 x 284.5 cm). Courtesy of the artist and Galerie Mirchandani + Steinruecke, Mumbai, India. Photograph courtesy of Galerie Mirchandani + Steinruecke, Mumbai, India. This work was commissioned by Asia Society Museum, New York, for the inaugural Asia Society Triennial: We Do Not Dream Alone.

Location: Asia Society Museum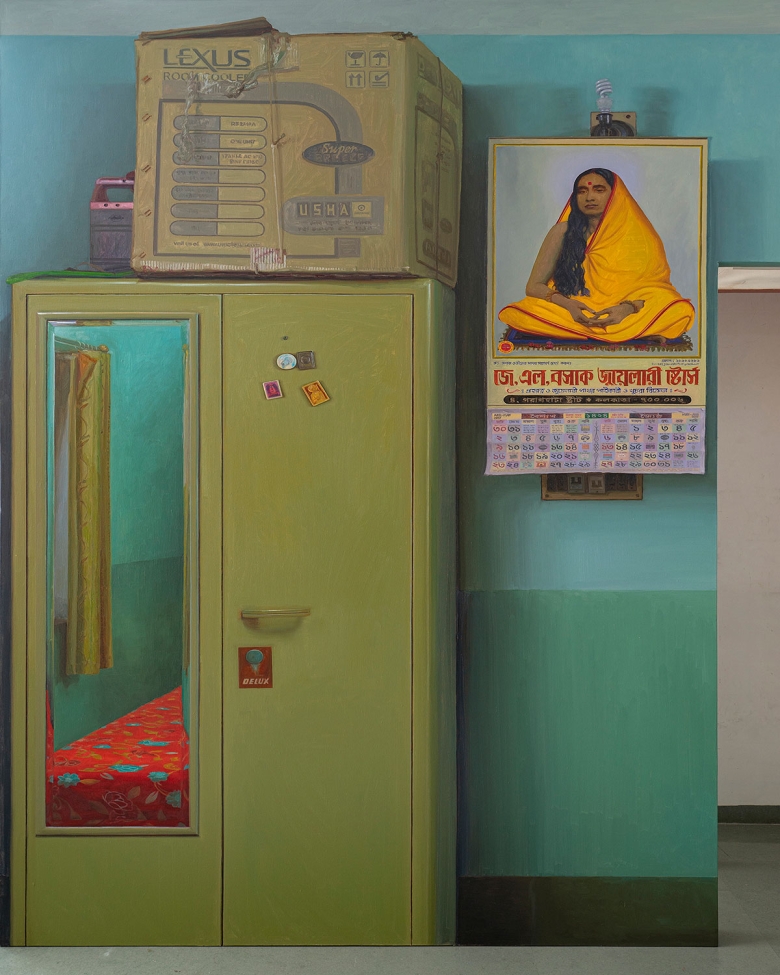 Abir Karmakar, Passage (detail), 2020. Six paintings: oil on canvas. Set I: Two paintings, each: H. 108 x W. 168 in. (274.3 x 426.7 cm). Set II: Two paintings, each: H. 108 x W. 100 in. (274.3 x 254 cm). Set III: Two paintings, each: H. 108 x W. 112 in. (274.3 x 284.5 cm). Courtesy of the artist and Galerie Mirchandani + Steinruecke, Mumbai, India. Photograph courtesy of Galerie Mirchandani + Steinruecke, Mumbai, India. This work was commissioned by Asia Society Museum, New York, for the inaugural Asia Society Triennial: We Do Not Dream Alone.

Location: Asia Society Museum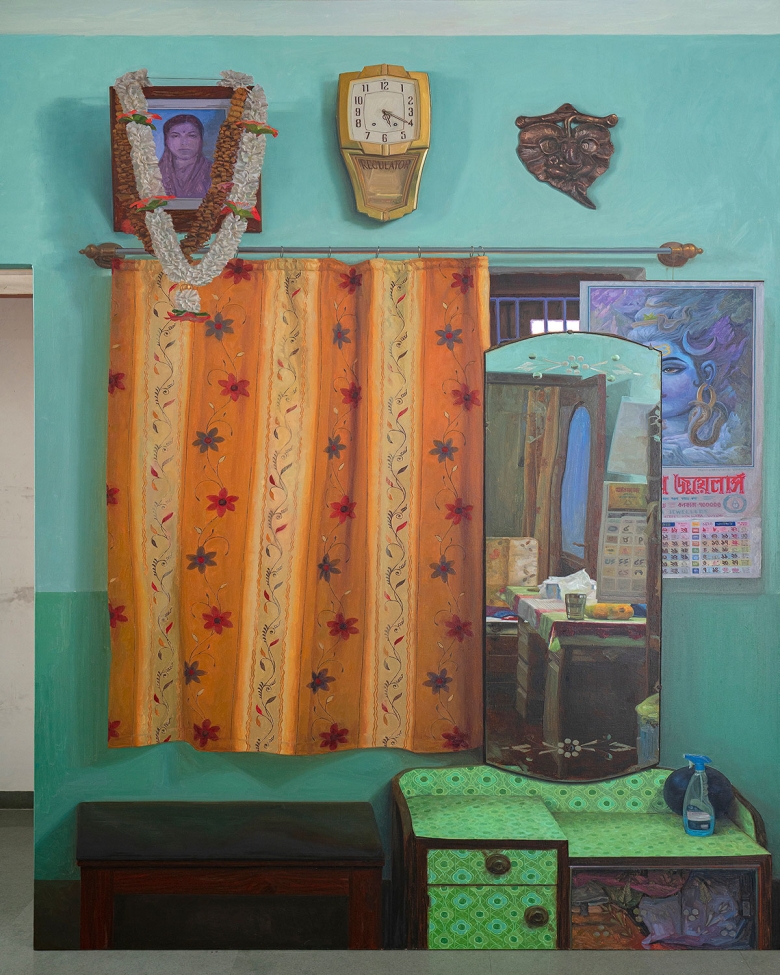 Abir Karmakar, Passage (detail), 2020. Six paintings: oil on canvas. Set I: Two paintings, each: H. 108 x W. 168 in. (274.3 x 426.7 cm). Set II: Two paintings, each: H. 108 x W. 100 in. (274.3 x 254 cm). Set III: Two paintings, each: H. 108 x W. 112 in. (274.3 x 284.5 cm). Courtesy of the artist and Galerie Mirchandani + Steinruecke, Mumbai, India. Photograph courtesy of Galerie Mirchandani + Steinruecke, Mumbai, India. This work was commissioned by Asia Society Museum, New York, for the inaugural Asia Society Triennial: We Do Not Dream Alone.

Location: Asia Society Museum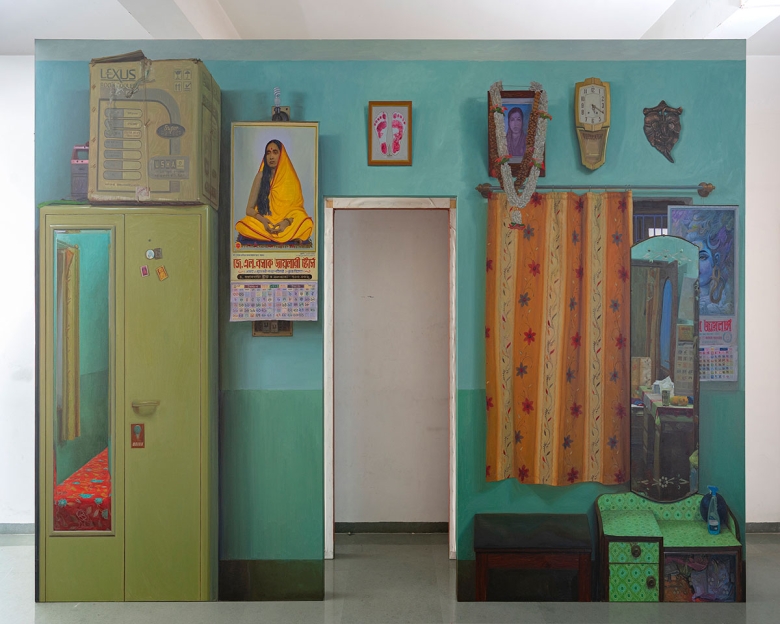 Abir Karmakar, Passage (detail), 2020. Six paintings: oil on canvas. Set I: Two paintings, each: H. 108 x W. 168 in. (274.3 x 426.7 cm). Set II: Two paintings, each: H. 108 x W. 100 in. (274.3 x 254 cm). Set III: Two paintings, each: H. 108 x W. 112 in. (274.3 x 284.5 cm). Courtesy of the artist and Galerie Mirchandani + Steinruecke, Mumbai, India. Photograph courtesy of Galerie Mirchandani + Steinruecke, Mumbai, India. This work was commissioned by Asia Society Museum, New York, for the inaugural Asia Society Triennial: We Do Not Dream Alone.

Location: Asia Society Museum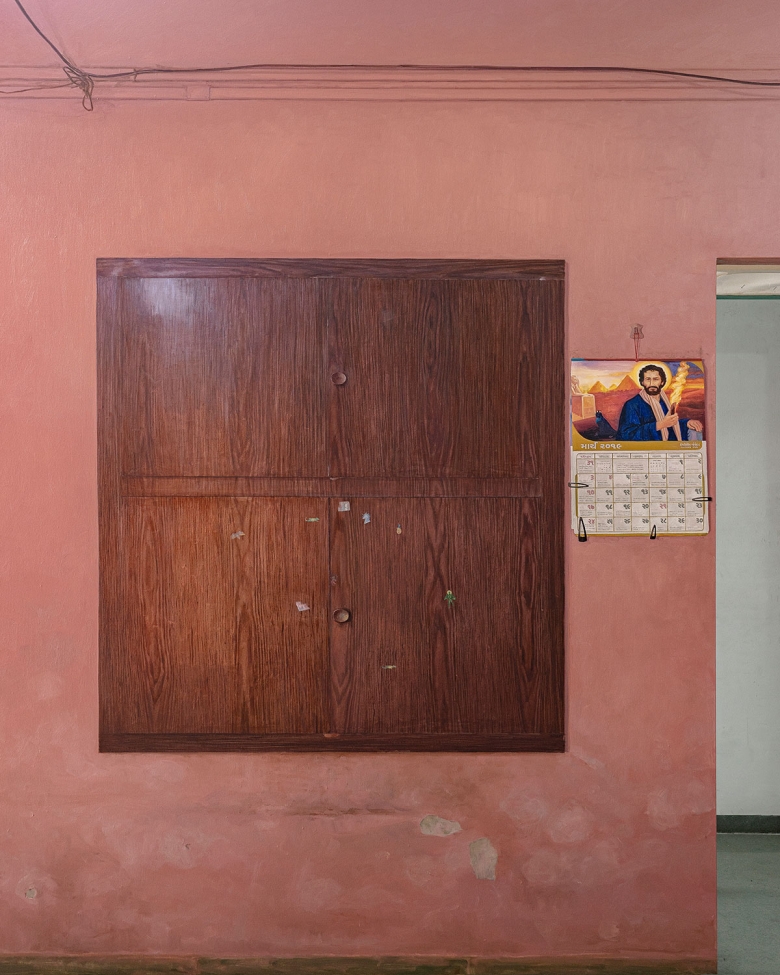 Abir Karmakar, Passage (detail), 2020. Six paintings: oil on canvas. Set I: Two paintings, each: H. 108 x W. 168 in. (274.3 x 426.7 cm). Set II: Two paintings, each: H. 108 x W. 100 in. (274.3 x 254 cm). Set III: Two paintings, each: H. 108 x W. 112 in. (274.3 x 284.5 cm). Courtesy of the artist and Galerie Mirchandani + Steinruecke, Mumbai, India. Photograph courtesy of Galerie Mirchandani + Steinruecke, Mumbai, India. This work was commissioned by Asia Society Museum, New York, for the inaugural Asia Society Triennial: We Do Not Dream Alone.

Location: Asia Society Museum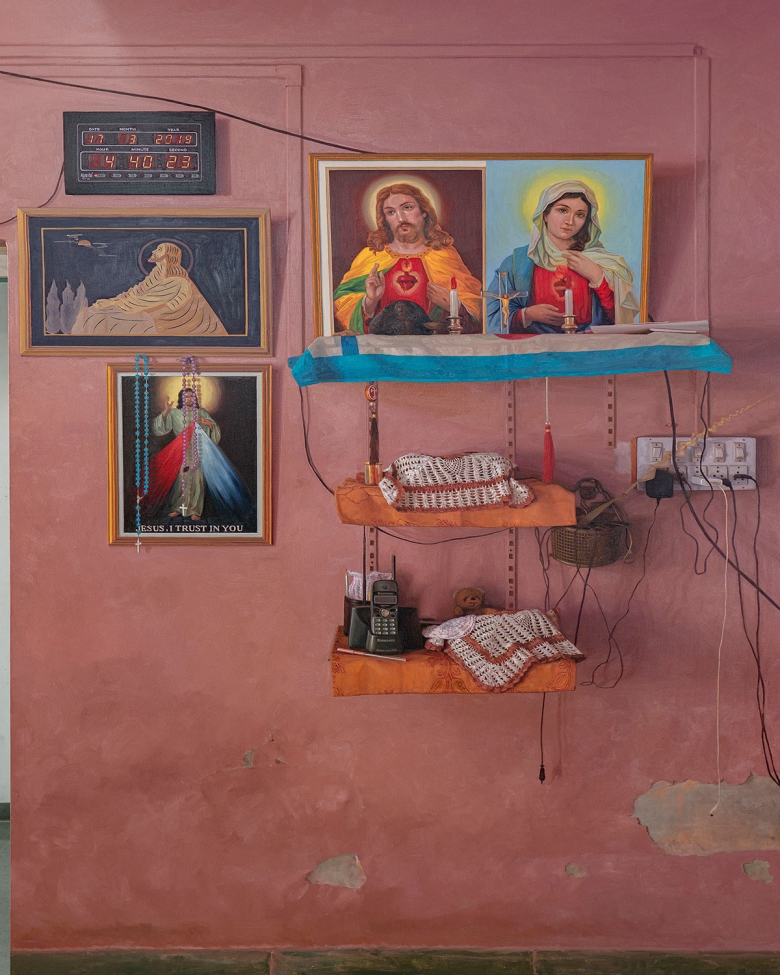 Abir Karmakar, Passage (detail), 2020. Six paintings: oil on canvas. Set I: Two paintings, each: H. 108 x W. 168 in. (274.3 x 426.7 cm). Set II: Two paintings, each: H. 108 x W. 100 in. (274.3 x 254 cm). Set III: Two paintings, each: H. 108 x W. 112 in. (274.3 x 284.5 cm). Courtesy of the artist and Galerie Mirchandani + Steinruecke, Mumbai, India. Photograph courtesy of Galerie Mirchandani + Steinruecke, Mumbai, India. This work was commissioned by Asia Society Museum, New York, for the inaugural Asia Society Triennial: We Do Not Dream Alone.

Location: Asia Society Museum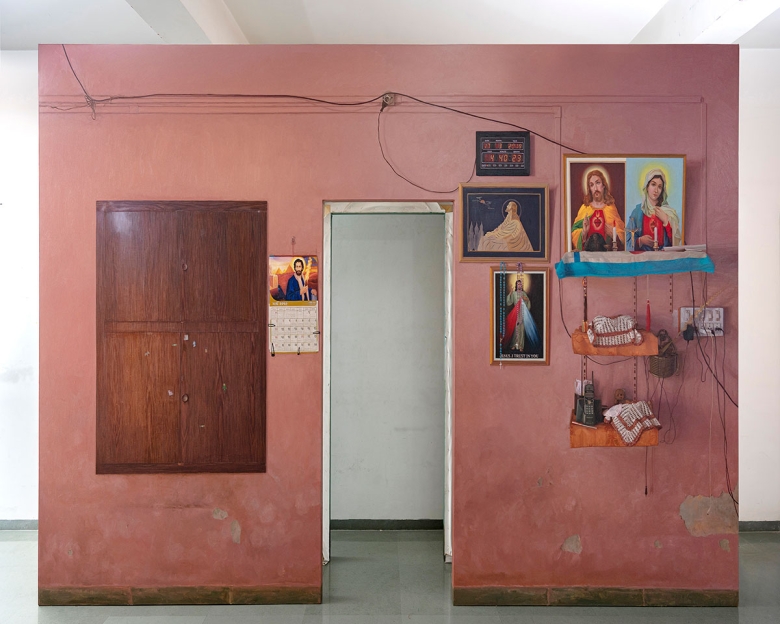 Abir Karmakar, Passage (detail), 2020. Six paintings: oil on canvas. Set I: Two paintings, each: H. 108 x W. 168 in. (274.3 x 426.7 cm). Set II: Two paintings, each: H. 108 x W. 100 in. (274.3 x 254 cm). Set III: Two paintings, each: H. 108 x W. 112 in. (274.3 x 284.5 cm). Courtesy of the artist and Galerie Mirchandani + Steinruecke, Mumbai, India. Photograph courtesy of Galerie Mirchandani + Steinruecke, Mumbai, India. This work was commissioned by Asia Society Museum, New York, for the inaugural Asia Society Triennial: We Do Not Dream Alone.

Location: Asia Society Museum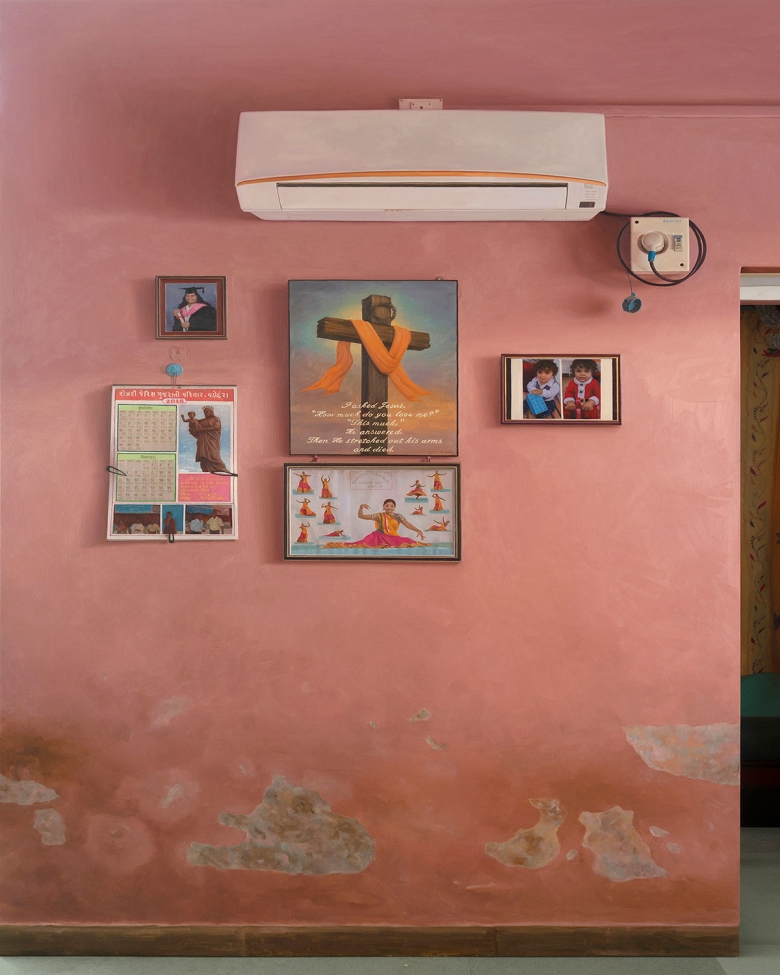 Abir Karmakar, Passage (detail), 2020. Six paintings: oil on canvas. Set I: Two paintings, each: H. 108 x W. 168 in. (274.3 x 426.7 cm). Set II: Two paintings, each: H. 108 x W. 100 in. (274.3 x 254 cm). Set III: Two paintings, each: H. 108 x W. 112 in. (274.3 x 284.5 cm). Courtesy of the artist and Galerie Mirchandani + Steinruecke, Mumbai, India. Photograph courtesy of Galerie Mirchandani + Steinruecke, Mumbai, India. This work was commissioned by Asia Society Museum, New York, for the inaugural Asia Society Triennial: We Do Not Dream Alone.

Location: Asia Society Museum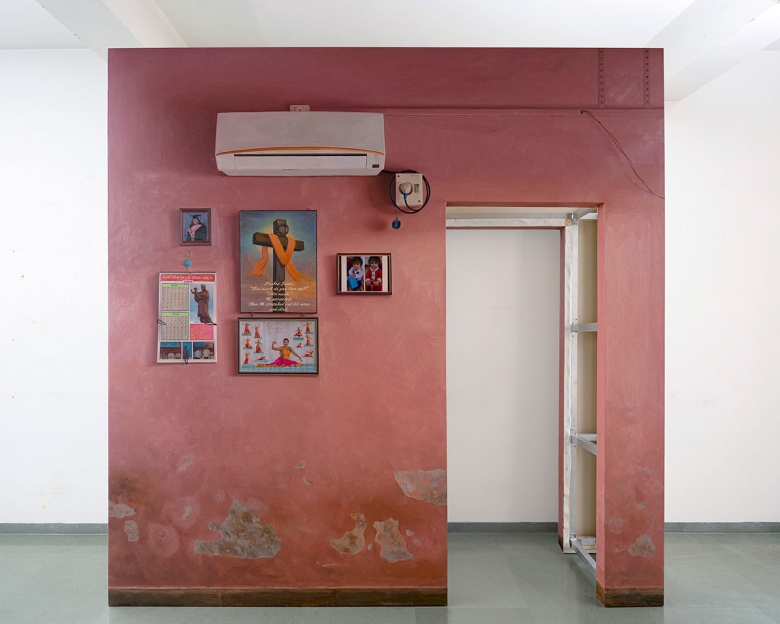 Abir Karmakar, Passage (detail), 2020. Six paintings: oil on canvas. Set I: Two paintings, each: H. 108 x W. 168 in. (274.3 x 426.7 cm). Set II: Two paintings, each: H. 108 x W. 100 in. (274.3 x 254 cm). Set III: Two paintings, each: H. 108 x W. 112 in. (274.3 x 284.5 cm). Courtesy of the artist and Galerie Mirchandani + Steinruecke, Mumbai, India. Photograph courtesy of Galerie Mirchandani + Steinruecke, Mumbai, India. This work was commissioned by Asia Society Museum, New York, for the inaugural Asia Society Triennial: We Do Not Dream Alone.

Location: Asia Society Museum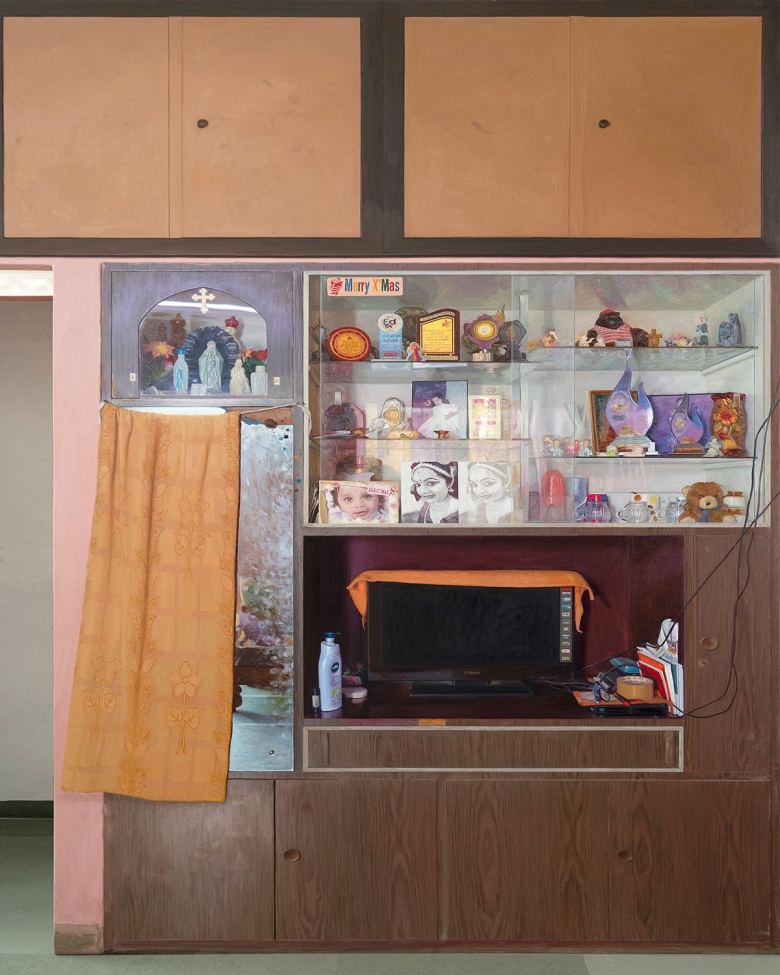 Abir Karmakar, Passage (detail), 2020. Six paintings: oil on canvas. Set I: Two paintings, each: H. 108 x W. 168 in. (274.3 x 426.7 cm). Set II: Two paintings, each: H. 108 x W. 100 in. (274.3 x 254 cm). Set III: Two paintings, each: H. 108 x W. 112 in. (274.3 x 284.5 cm). Courtesy of the artist and Galerie Mirchandani + Steinruecke, Mumbai, India. Photograph courtesy of Galerie Mirchandani + Steinruecke, Mumbai, India. This work was commissioned by Asia Society Museum, New York, for the inaugural Asia Society Triennial: We Do Not Dream Alone.

Location: Asia Society Museum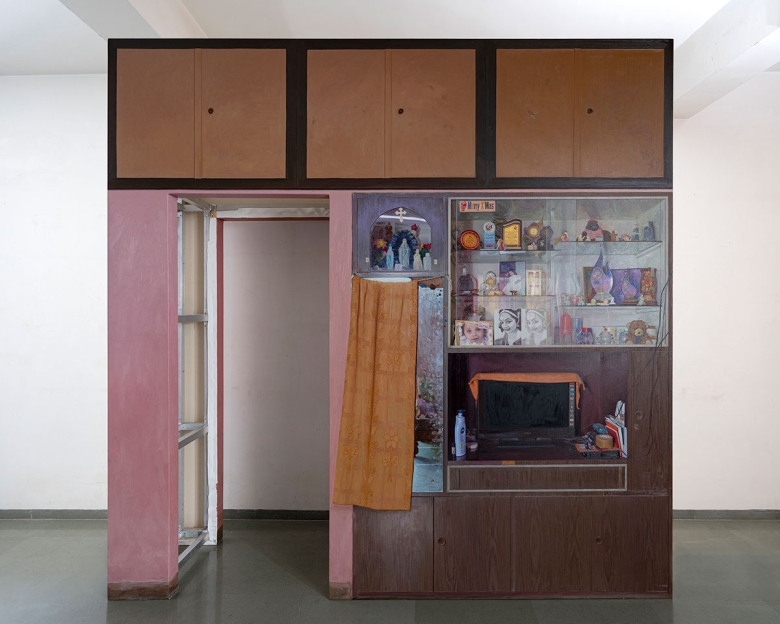 Abir Karmakar, Passage (detail), 2020. Six paintings: oil on canvas. Set I: Two paintings, each: H. 108 x W. 168 in. (274.3 x 426.7 cm). Set II: Two paintings, each: H. 108 x W. 100 in. (274.3 x 254 cm). Set III: Two paintings, each: H. 108 x W. 112 in. (274.3 x 284.5 cm). Courtesy of the artist and Galerie Mirchandani + Steinruecke, Mumbai, India. Photograph courtesy of Galerie Mirchandani + Steinruecke, Mumbai, India. This work was commissioned by Asia Society Museum, New York, for the inaugural Asia Society Triennial: We Do Not Dream Alone.

Location: Asia Society Museum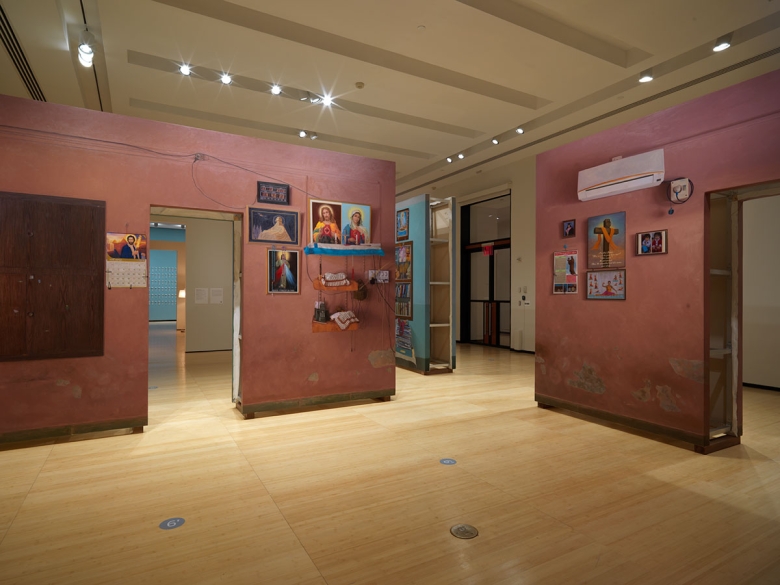 Installation view of Asia Society Triennial: We Do Not Dream Alone at Asia Society Museum, New York, October 27, 2020–June 27, 2021. Abir Karmakar, Passage, 2020, Courtesy of the artist and Galerie Mirchandani + Steinruecke, Mumbai, India. Photograph © Bruce M. White, 2021. This work was commissioned by Asia Society Museum, New York, for the inaugural Asia Society Triennial: We Do Not Dream Alone.

Location: Asia Society Museum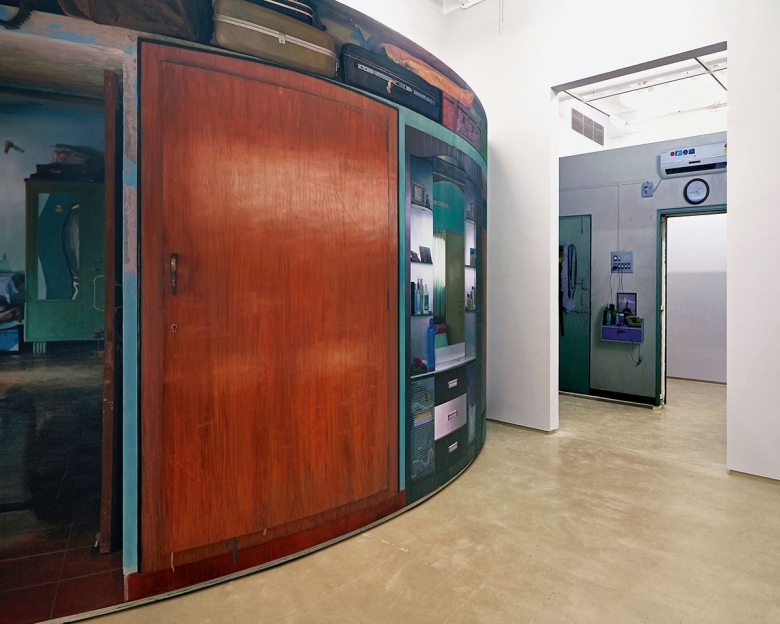 Installation view of Abir Karmakar: Displacement at Galerie Mirchandani + Steinrueck, Mumbai, 2017. ©Abir Karmakar. Photograph courtesy of Galerie Mirchandani + Steinruecke, Mumbai, India
Abir Karmakar's photorealist paintings are ruminations on identity, memory, and place. His life-size, site-specific compositions of domestic interiors blur the lines between real and imagined space. The artist's carefully researched and meticulously rendered depictions of domestic items highlight social and temporal idiosyncrasies of modern India and its legacy of colonization by the British Raj. Karmakar's trompe l'oeil style, influenced by western painting traditions, creates a visceral relationship to the body that allows the visitor to be magically transported across time and space. The artist received a BA in visual art from Rabindra Bharati University, Kolkata, in 2001 and an MFA from Maharaja Sayajirao University of Baroda, Vadodara, in 2003. 

The six canvases that compose Passage were created in response to the living- and dining-rooms of a nineteenth-century residence on Governors Island in New York City. They are presented in the Asia Society galleries as architectural remnants taken out of temporal and geographical context, to be appreciated as objects, not just mimetic representations of a particular time and place. Karmakar pictorially constructs his canvases to reimagine the architectural interior of the house, which was originally built to house U.S. military officers and their families. The artist infiltrates the intimate domestic spaces formerly occupied by members of the U.S. military, discreetly inserting domestic iconography from Indian culture. Yet the specificity and tender attention to detail rendered throughout his tableaux demonstrate the artist's empathy and understanding of the universal power of a warm and safe home and the possessions it contains. 
Supported in-kind by Galerie Mirchandani + Steinruecke.
Related