Video: U-Ram Choe's Mesmerizing Animatronic Sculpture, 'Guardian of the Hole'
UPDATE: Watch our new video about the spawn of the Guardian of the Hole: "Video: How Much Is That 'Spider Butterfly' in the Window?"
***
Watch the above video of Guardian of the Hole, Korean artist U-Ram Choe's fascinating robotic sculpture on view at Asia Society Museum in New York until December 31, 2011. (Choe says he has a "habit" of watching viewers react to his work. So please share your comments below. Maybe he's watching!)
For Asia Society Museum, Choe has created a kinetic, seal-like creature that appears to be breathing while dozens of intricate "wings," leaf-like and gold in color, flutter above him. Guardian of the Hole (Custos Cavum in Latin) is the name of the piece, and its creation was inspired by a 10th-century Indian sculpture, Shiva as Lord of Dance (see image below), part of the Asia Society's Mr. And Mrs. John D. Rockefeller III Collection. The exhibition is part of an ongoing In Focus series in which contemporary artists create new works inspired by Asia Society's permanent collection.
According to Choe's story, Custos Cavum guards the flow of communication between two realms. Just as the Hindu god Shiva represents balance and harmony, the Guardian is also a symbol of coexistence.
In an interview with Asia Society, Choe said, "I wanted to feel and express the cycle of life and the history of the universe. It was interesting to me that the metaphors in ancient mythologies could still apply to modern society."
Born in South Korea, Choe says the source of his creativity is "completely genetic." His parents were sculptors and his grandfather, a mechanic.
Read the complete interview and visit the exhibition site to learn more. View some of Choe's early sketches of Custos Cavum below.
---
Shiva as Lord of the Dance (Shiva Nataraja)
India, Tamil Nadu; Chola period (880-1279), about 970. Copper alloy. H. 26 3/4 in. (67.9 cm). Asia Society, New York: Mr. and Mrs. John D. Rockefeller 3rd Collection. 1979.020.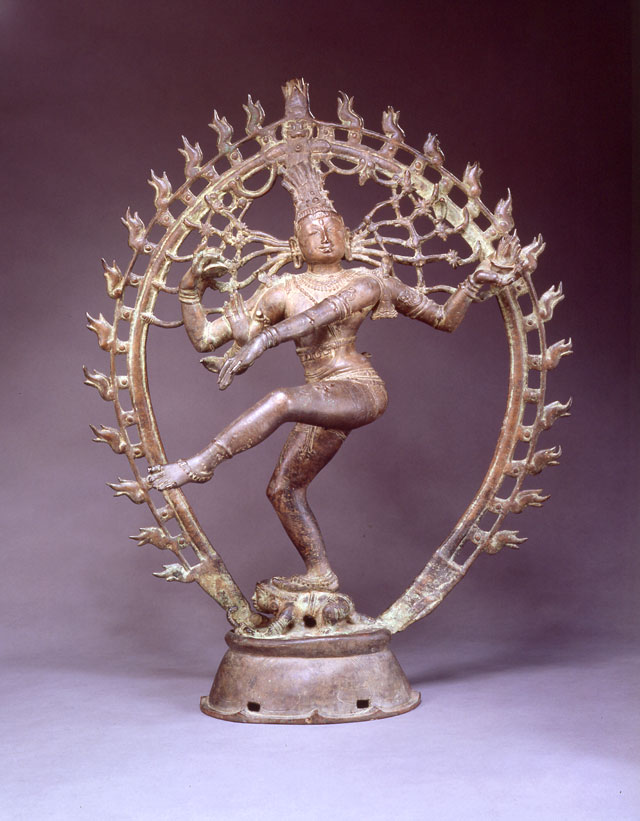 Some of Choe's early sketches of Guardian of the Hole.