#TBT: Schoolchildren (in Plaid Sport Coats) Visit an Asia Society Exhibition in 1975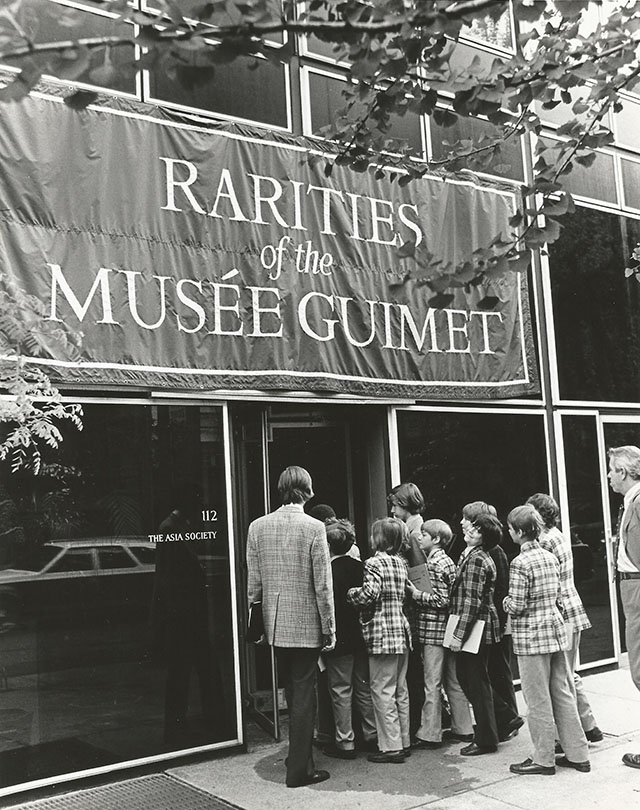 Schoolchildren line up to view an Asia Society exhibition in 1975.
In May 1975, a group of schoolchildren visit Asia Society's Asia House Gallery in New York City to view the exhibition Rarities of the Musee Guimet, which featured Buddhist and Hindu artwork from around Asia, on loan from Paris's Guimet Museum. Asia House, at 112 East 64th Street in Manhattan, was a Philip Johnson-designed "international style" building that served as Asia Society's home from 1959 to 1981, when the organization moved to its current headquarters at 725 Park Avenue. The building formerly known as Asia House is now occupied by the Russell Sage Foundation.
Each week for "Throwback Thursday" (#TBT), we'll reach into our archives to find a photo from the organization's nearly 60-year history. Some photos will feature important moments, some will feature important people, and others still will just be photos we love. Do you have an Asia Society photo you'd like us to consider including in this series? Please email the photo and any related details to photos@theasiablog.org (we regret that we won't be able to respond directly to each inquiry).