#TBT: Lee Kuan Yew Speaks at 1994 Asia Society Conference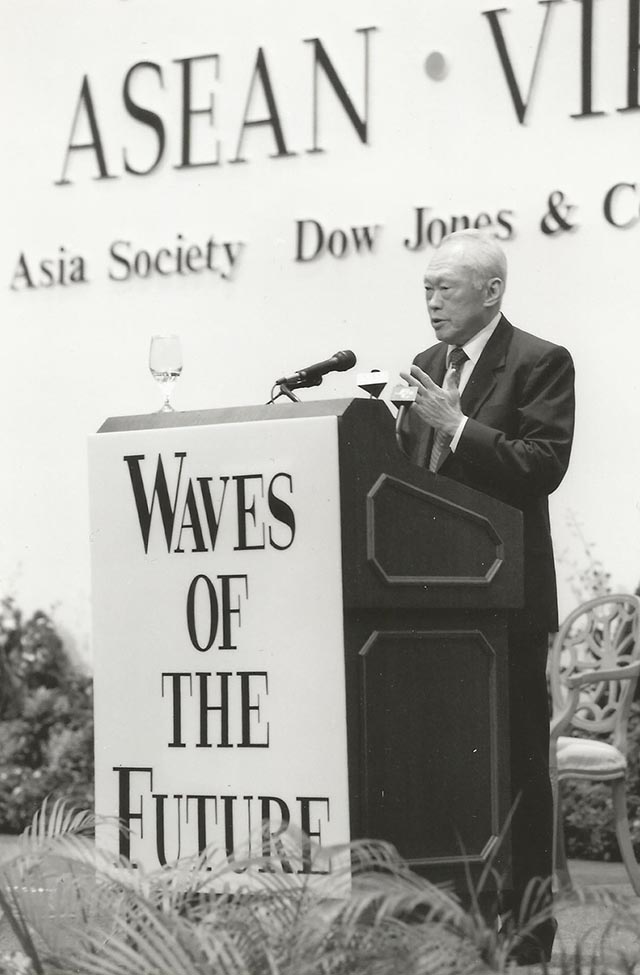 Then-Singapore Senior Minister Lee Kuan Yew speaks at 1994 event in Singapore. 
In 1959, Lee Kuan Yew became Singapore's first prime minister and governed for more than three decades as the small country developed to become one of the "Asian Tigers." Though he remains a somewhat controversial figure, he's still widely regarded as the founding father of Singapore. In this 1994 photo, Lee speaks at a corporate conference in Singapore co-hosted by Asia Society entitled "Waves of the Future — ASEAN, Vietnam, and China: Opportunities for World Business."
Each week for "Throwback Thursday" (#TBT), we'll reach into our archives to find a photo from the organization's nearly 60-year history. Some photos will feature important moments, some will feature important people, and others still will just be photos we love. Do you have an Asia Society photo you'd like us to consider including in this series? Please email the photo and any related details to photos@theasiablog.org (we regret that we won't be able to respond directly to each inquiry).