#TBT: Burmese National Theater Makes Historic U.S. Visit in 1975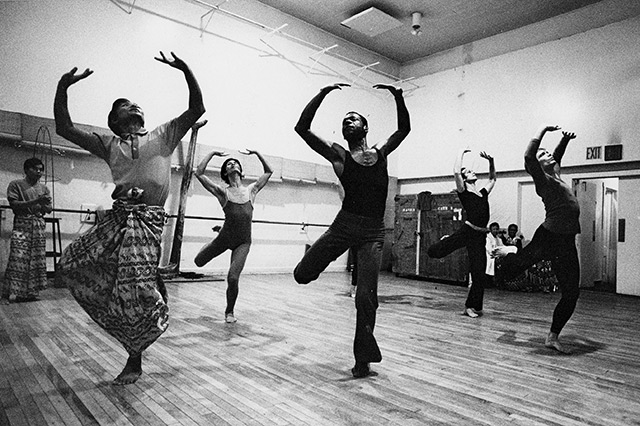 Dancers from the Burmese National Theater collaborate with American dancers at the Martha Graham Studio in New York during a historic U.S. visit in 1975. (Dan Sterbling)
In the fall of 1975, musicians and dancers from the Burmese National Theater became the first performing artists from their country to appear in the United States, gracing American stages 18 times during their visit. In the above photo, dancers from the Burmese National Theater are shown teaching American students at the New York studio of legendary dancer and choreographer Martha Graham.
The group was also featured in a television broadcast presented by Asia Society in cooperation with Brooklyn College. The late Beate Gordon, Asia Society's former director of performing arts, narrated the program.
Video: Asia Society Presents: Burmese National Theater (59 min., 32 sec.)
Each week for "Throwback Thursday" (#TBT), we'll reach into our archives to find a photo from the organization's nearly 60-year history. Some photos will feature important moments, some will feature important people, and others still will just be photos we love. Do you have an Asia Society photo you'd like us to consider including in this series? Please email the photo and any related details to photos@theasiablog.org (we regret that we won't be able to respond directly to each inquiry).