Kevin Rudd: U.S., China, and India Must Lead Together for a Climate Deal in Paris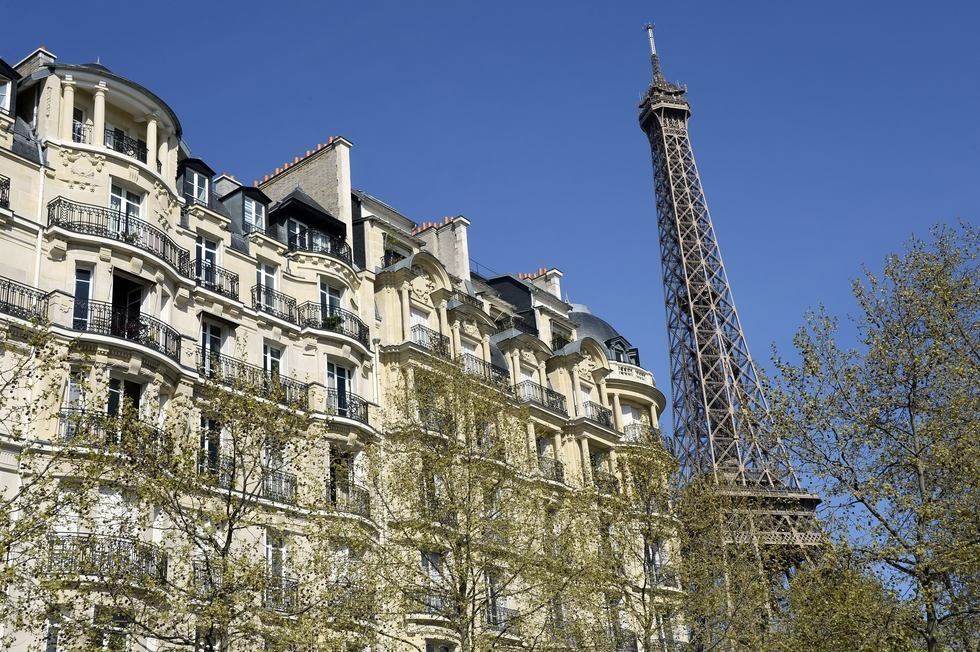 A Haussmannian-style building next to the Eiffel tower in Paris. (Bertrand Guay/Getty Images)
With China and India projected to account for more than 30 percent of annual global greenhouse gas emissions by 2020, "climate change action by China and India is now critical," writes Kevin Rudd, President of the Asia Society Policy Institute, in a May 26 op-ed for the New York Times.
Rudd argues that if the United States, which has been and remains a major emitter of greenhouse gases, wishes to encourage China and India to reduce their carbon emissions, it will have to dramatically lower its own emissions, which on a per-capita basis are many multiples of China's or India's.
"The United Nations conference in Paris this December is the next opportunity for leaders of the world's biggest economies to show real leadership in the slow-motion drama that is anthropogenic climate change," Rudd writes.
Rudd proposes a three-part approach to reaching a global climate deal in Paris: increased collaboration on climate change between the U.S. and China; trilateral collaboration between the U.S., China, and India on regulation, pricing, technology, and investment; and an international scheme for verifying that countries fulfill their pledges to cut carbon emissions.