Interview: The New Yorker's Adrian Chen on Diversity, Longform Writing, and His Fascination With Trolling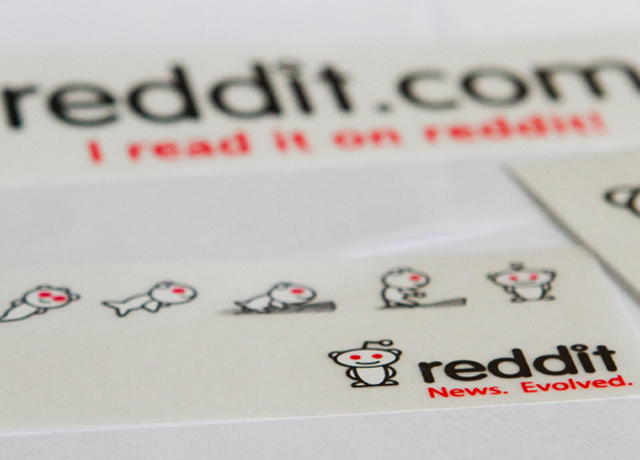 Eva Blue/Flickr
As a young staffer working the night shift at Gawker, Adrian Chen became fascinated by the practice of "trolling" — defined as posting inflammatory content online, often under the cloak of anonymity, in order to provoke others. In 2012, his profile of Michael Brutsch, a Reddit user whom Chen characterized as the "biggest troll on the web," earned widespread attention. In the years since, his investigations of the darker corners of the internet have appeared in Wired, the New York Times Magazine, the Nation, and other publications.

Every May for Asian Pacific American Heritage Month, Asia Blog interviews noteworthy Asian Americans from a diverse set of backgrounds. View the complete Q&A archive
Chen is currently a staff writer with the New Yorker, for whom he profiled Megan Phelps-Roper, daughter of the Westboro Baptist Church's notorious founder, last November. Based in Brooklyn, New York, Chen is also the founder of the live-events series IRL Club. He recently caught up with Asia Blog to discuss diversity in journalism, his interest in trolling, and why longform journalism continues to thrive. The interview has been edited lightly for clarity.
Did you want to be a journalist your entire life? Or was becoming one just something that happened organically?
I think it was pretty organic. I didn't want to be a journalist growing up — I wanted to be a research chemist, and I hadn't really done a lot of writing or journalism before. But I got interested in the campus newspaper at the University of Michigan, the Michigan Daily, and walked in and started writing for them and really enjoyed it. I started spending more time at the newspaper than doing my chemistry homework, and eventually realized that I was much better at journalism than science and enjoyed it more.
The lack of diversity in American media is a much-discussed issue. Has the situation improved lately? What else needs to be done?
Diversity in journalism is constantly an issue, and in reality it's a big problem that nobody has really figured out how to fix. With one exception, all the editors I've worked with have been white. Among journalists themselves there's a fairly decent racial range; in socio-economic terms it's probably more homogeneous. When it comes to editors and higher-level people, though, there's much less diversity. And to me, that's a bigger issue. A lot of the people assigning and vetting stories are white — much whiter than the journalism field in general.
What are some of the consequences of this? How would it look different if we have a more diverse range of editors and writers?
I think you'd obviously get a different range of stories, and I think people would look at different sources. If you come to journalism kind of with any kind of outsider perspective, you'd begin to see to see how much people rely on the same sources and cover the same stories. Just to be able to break out of that a little bit would definitely increase the quality of the journalism.
You're with the New Yorker now, but you notably got your start at Gawker. How did you manage the transition from writing for a fast-paced blog to a traditional publication with multiple layers of editors? What was the hardest adjustment?
When I was at Gawker, I was lucky enough to be working when A.J. Daulerio became the editor. His editorial vision was to encourage more long-form writing, which he had done by turning Deadspin into more of a magazine with long features bolstered by shorter things. As I had been doing longish pieces, he realized that that was something I was interested in. And since it's hard to write longform while trying to post five blog items a day, he told me to take the time I needed to do longer pieces. Fom there I figured it out for myself. At Gawker I was able to follow all of my interests, and write about whatever I wanted, and there were no gatekeepers or editorial processes. The only downside was that it was entirely up to me to make sure everything was right.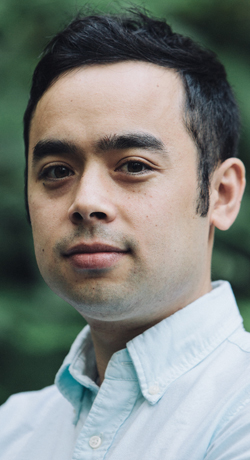 Adrian Chen
Despite the economic pressures of digital media, we seem to be in a renaissance of sorts of longform journalism. Do you think that it's going to stick around for awhile?
I think longform will stick around. I think that in the last few years, the first generation of writers who came up writing only for the internet have come into their own and developed real longform writing chops. As for the economics, it was also just a matter that longform is a kind of journalism that people want to do. People go into the field to do these immersive, great-big stories, and it was just a matter of time for the younger generation to figure out how to do it in the context of the internet. At the same time, publishers have realized that it's not a losing proposition to make longform a key part of their business.
Looking to the future, do you think the idea that consumers receive journalism without paying will become obsolete? Or do you think the free model will continue to persist?
I don't know what's going to happen in the future. But for me the free model worked when I was at Gawker. Because Gawker is ad-supported rather than subscription-based, it thrives by gaining the largest audience possible. This fostered a desire to reach an audience that, if you were locked away in a subscription model, might not be there. So I hope that some version of that survives, even if it's good for the industry if more people pay more.
You've written a lot throughout your career on internet trolls. What drew you to that as a subject matter?
It was kind of a natural thing. I started at Gawker on the night shift, where I basically had to control the site from four to eight hours in the middle of the night. I was interested in reporting and coming up with new stories, and I was looking around for things that I could break in the middle of the night without having to go anywhere or talk to anyone. And there were just a lot of these internet stories — like some drama on Twitter, for example, or on some message board out there. A lot of people from the seedy side of life are up at all hours, so it was easy to reach them on chat services and just piece together stories from things that were out there. That's how I started. Nobody really was doing that reporting, so I think people just found it interesting. I kept on going with it, and one story led to the next and eventually that just became my beat.
Do you think that the anonymity of the internet is a fleeting thing, or are we going to put up with this for much longer?
I think it is something that's going to continue to be a thing. In my last story for the New York Times about Russian trolls, I wrote about political related trolling, where people use fake account to influence political events. I think this kind of thing is going to become even more serious and occur less on the margins of the Internet than at the center.