Interview: Ken Leung on 'Lost,' 'Rush Hour,' and Not Being a Martial Artist From Hong Kong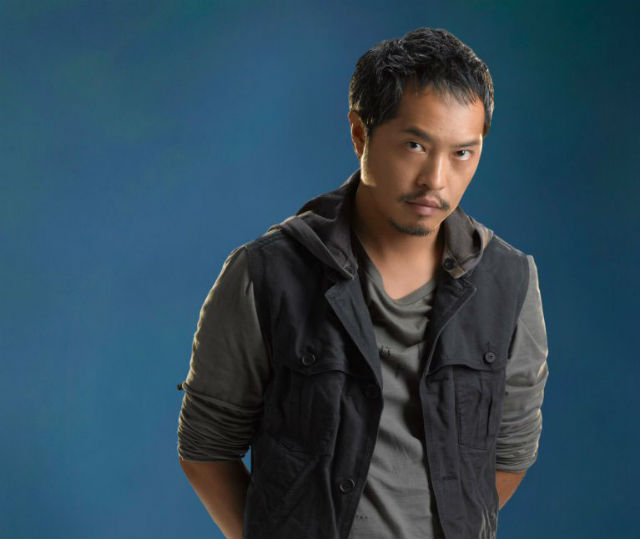 Ken Leung. (ABC Medianet)

Every May for Asian Pacific American Heritage Month, Asia Blog interviews noteworthy Asian Americans from a diverse set of backgrounds. View the complete Q&A archive
Actor Ken Leung is best known for his performances in films such as Shanghai Kiss, Rush Hour, X-Men: The Last Stand, and Saw, as well as his role as Miles Straume on the television series Lost. Born and raised in New York City, he attended NYU as a University Scholar and emerged from Manhattan's downtown theater community. In 2002, he made his Broadway debut in the Tony Award-winning musical Thoroughly Modern Millie.
Leung spoke with Asia Blog via email.
You first got into acting at NYU, where you majored in pre-physical therapy. How did you realize you wanted to pursue acting as a career, and how did your family receive this decision?
To a degree, I think I've always had a performative nature. When I was three or four, I used to do a news show for my dad, which he loved. My childhood is dotted with similar "shows," especially after my brother was born. We would improvise random skits for my grandmother and record lines from Rocky II on cassette tapes like a radio play.
I never anticipated acting could be a viable profession. Someone at NYU suggested I take an acting class as an elective, and I did. From that point, I was on a path.
You made your film debut in Rush Hour. How did this role shape the direction of your career?
Well, for one, people thought I was a martial artist from Hong Kong.
I would say the most significant impact it had on my career was orienting me to the industry in terms of confidence. Brett Ratner was disarmingly relaxed and trusting, which gave me confidence that I'm sure impacted future relationships and situations.
You joined the cast of Lost during its fourth season. What was your favorite scene to film on the show and favorite behind-the-scenes memory from Hawaii?
My favorite scene was when Miles looks in the window and sees his father holding him as a baby.
My favorite behind-the-scenes moment was when Jeff Fahey and Nestor Carbonell surprised me by showing up for my final season one-on-one interview to give me moral support.
How has the experience of being an Asian American actor evolved during the course of your career?
At first, I just wanted to act in things. I didn't really think about being or not being Asian American. I loved acting, it gave me something I needed, and I wanted to keep doing it and get better at it.
There was an instance a couple of years ago regarding a joke in a scene, a racial joke. Except, I missed it completely. The joke had to be explained to me. Instead of another character making some culturally insensitive remark — something my character could respond to — the script had my character being culturally insensitive to himself. We removed the joke with no great ceremony, but it revealed certain ingrained and unintended attitudes that influence how certain characters are written, or even conceived.
I used to think, if you play it honestly, it will burn through everything else. People will see a person if you play a person. I still feel this, but over time I see some of the invisible obstacles, too.
What do you enjoy outside of acting?
I enjoy traveling with my wife, exploring quiet, comforting little places and communities as a contrast to our lives in New York City.
What's a question you wish you were asked more, and what would your response be?
I don't possess a promotional instinct, and answering questions about myself doesn't come naturally, so all questions for the most part are equal to my mind. That said, I enjoyed one interviewer asking me what two superheroes I would most want to see fight each other. I said Human Torch and Aquaman.