Bill Rhodes, Banker to the World, on Our Contagious Global Economy
With a major political transition underway in China, Europe grappling with bailouts and the United States seemingly in the grip of political gridlock, it is difficult to predict what will come of a still-wounded global economy in 2012. Asia Society Trustee and former Vice Chair of Citigroup William (Bill) R. Rhodes will address these and other related concerns Thursday night, March 1 at Asia Society New York, where he will also discuss his new book, Banker to the World: Leadership Lessons from the Front Lines of Global Finance.
Joining Rhodes at Asia Society will be Princeton economist and former Vice Chair of the Federal Reserve Alan S. Blinder, who also served as a member of President Clinton's original Council of Economic Advisers from 1993 to 1996.
Reached via email, Rhodes gave Asia Blog a brief preview of Thursday night's talk.
As the world becomes more global and interdependent, as emerging markets join developed ones as key players, have economic crises turned into global contagions, where trouble in one state is bound to affect the global economy?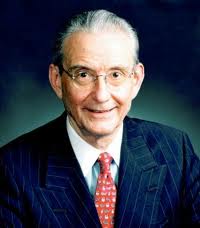 Bill Rhodes
As I mention in the postscript of my book Banker to the World, each country is unique. Every country has distinct reasons for why it got into trouble, for how the problems should have been prevented, and for how the crisis could have been resolved. Having said that, there is at least one very important denominator to be found when looking at sovereign crises around the world; it is the possibility of what is called contagion — a rapid spread of problems from one country to another. The international financial community experienced the dangers of contagion during the crises that enveloped Latin America in the 1980s, Asia in the late 1990s, and currently in Europe.
We must not lose sight of the risks and speed of contagion — be it economic or political, or both — and always protect against it, and we should be mindful that this is especially the case now that technology has sharply accelerated the speed at which markets can move. Immediate action to create firewalls by countries when a neighboring country is in trouble is of the utmost importance in helping avoid contagion. Strong leadership by governments in taking the proper steps in a timely fashion is key to avoid serious contagion in a country.
You have mentioned the importance of the Chinese term weiji, or "crisis-opportunity." As the world watches in both anxiety and awe at China's growth, how can China better integrate itself to the international community?
First of all, it is important to understand that China today, as the second-largest economy in the world, is a major stakeholder in the well-being of the global economy, as markets are tied more closely now than ever, and whatever happens in China affects the world and what affects the rest of the world, i.e., Europe's sovereign debt problem, has impacted China.
I believe it is critical for China to play a more active role with the major international financial institutions such as the IMF, World Bank and the regional development banks on the financial side, along with key regulatory players like Basel III, GATT, WTO, and the International Financial Stabilization Fund, as well as being an active participant in the G20 process.
Those unable to make it to Thursday night's program can tune in to AsiaSociety.org/Live at 6:30 pm ET for a free live video webcast. Online viewers are encouraged to submit questions to moderator@asiasociety.org.
Postscript, 11/12:
Banker to the World is now available in Japanese, Chinese and Korean.