Asia Abridged Podcast: Afghanistan's President on His Country's Ongoing War
Ashraf Ghani discusses the Taliban insurgency and shares his thoughts on Donald Trump.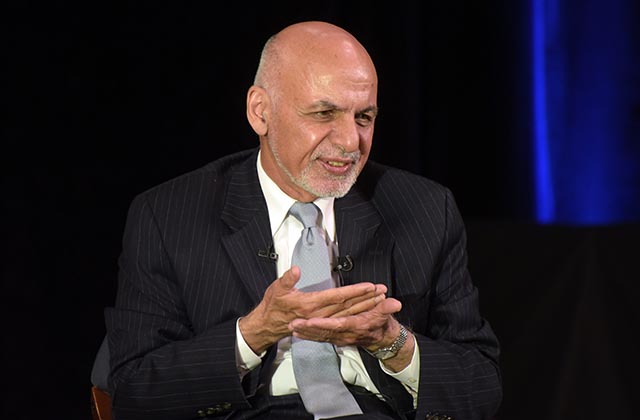 Afghan President Ashraf Ghani speaks at Asia Society in New York. (Elsa Ruiz/Asia Society)
Subscribe in iTunes ∙ RSS Feed ∙ Download ∙ Full Episode Archive
Since its invasion and overthrow of the Taliban government in 2001, the United States has maintained a military presence in Afghanistan. U.S. forces officially ended combat operations in 2014, with 8,000 troops remaining in support roles to Afghan forces. But since that withdrawal, the Taliban insurgency has strengthened and gained control of much of the country. In August, the Trump Administration announced that an additional 4,000 U.S. troops would be sent to the landlocked Asian country. Is peace on the horizon for Afghanistan?
In this episode of Asia Abridged, Afghan President Ashraf Ghani discusses his country's ongoing war, the Taliban insurgency, and why he's one of the few world leaders who's been happy with Donald Trump.