Social Discussion on Human Rights and Judicial Reform
MANILA, Philippines – Last May 2, 2013 a social discussion on Human Rights and Judicial Reform was led by Asia 21 Young Leaders, Atty. Damcelle Torres-Cortes of WeDpro Philippines and Dr. Corazon de Ungria of the Innocence Project Philippines. The discussion was held as part of the Asia 21 Philippines Young Leaders Discussion Series at the AIM Conference Center with around 40 participants coming from various sectors, such as the academe, non-profit, government and private sector.
Atty. Damcelle Torres-Cortes shared what she has been doing with WeDpro Philippines. WeDpro is an organization that has been in existence for more than 20 years now and works in the area of human rights, specifically advocating programs that stop gender based violence. She discussed that gender based violence comes in numerous forms such as physical, sexual, psychological, and economic. The root of it being men and women are not seen as equals. WeDpro's roles in this advocacy is research, promoting advocacies, capacitates victims, and mobilizes through social media and other outputs. According to statistics, in the last 5 years from around 5,000 reported cases of gender based violence, the number has risen to around 13,000. 
While we are far from being a country that is free from gender based violence, WeDpro continues to develop programs that work toward that goal. WeDpro has created communities like Nagka and Buklod for the women of Angeles and United Philippine Amerasians to serve as a support system for those affected by gender based violence. The organization also hopes to focus on cybersex studies and intervention, the decriminalization of prostitution, assisting in planning and budgeting of LGUs, coming up with livelihood for former sex workers, and providing support for Amerasians.
Dr. Maria Corazon de Ungria of the Innocence Project Philippines then discussed the tremendous work that they have done with regard to judicial reform. Dr. De Ungria pointed out the amount of wrongful convictions made because of the system we are carrying out. The Philippines'current system in trials is still heavily reliant on witnesses and has proven to be troublesome especially when these witnesses change their statements. The Innocence Project is pushing for reform, specifically by using DNA testing as a tool, which they believe will be a more reliable way in convicting cases. Dr. De Ungria shared that through the DNA testing, they have come up with 10 acquittals at trial courts that have supported victim testimonies. The Innocence Project Philippines, as a local chapter of the global initiative, uses its network of law students, practicing lawyers, and forensic scientists to prove convicted cases right or wrong by the power of DNA testing as well as counter checking the facts presented in the case.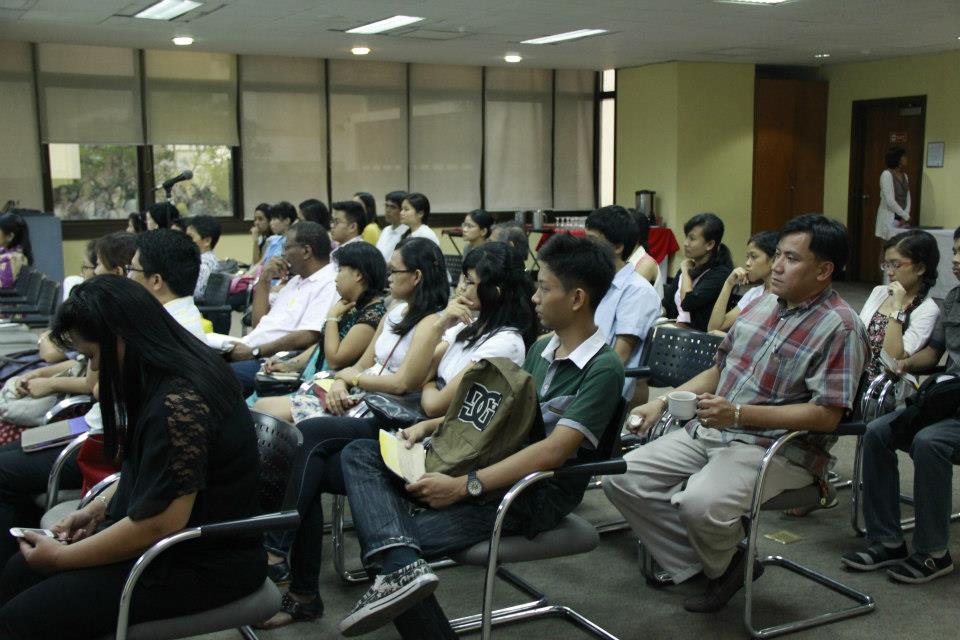 Participants of the Human Rights and Judicial Reform Forum
The discussion, which attracted mostly law students and those taking legal courses, was well received. The participants found the topics not only interesting but also relevant, as human rights and judicial reform have seemed to take the back seat in Philippine legislation for the longest time. The participants were eager to hear more about these two organizations and look forward to more symposiums of this kind. 
---
The Asia 21 Philippine Young Leaders Discussion series is a partnership between the Asia 21 Philippine Young Leaders Initiative and Young Public Servants. For more information on the next sessions, email info@asiasociety.org.ph.
For more information on the featured initiatives:
Visit  http://wedprophils.org/  for WeDpro Philippines, Inc. and https://www.facebook.com/InnocenceProjectPhilippines for the Innocence Project Philippines.