Board of Trustees
Washington SyCip, Founding Chairman
Doris Magsaysay-Ho, Chair
Atty. Ricardo J. Romulo, Corporate Secretary
Luis J.L Virata, Treasurer
Jorge L. Araneta
Jose D. Campos, Jr.
Teresita Sy-Coson
Frederick Y. Dy
Jaime Enrique Y. Gonzalez
Oscar M. Lopez
Edward A. Tortorici
Fernando Zobel de Ayala
---
Staff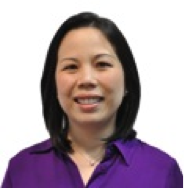 Suyin Liu Lee, Executive Director
Suyin is the Executive Director of Asia Society Philippines Foundation, Inc. Prior to coming back home to the Philippines after being away for almost 20 years, Suyin held several positions in the banking and capital markets industries in the United States and Singapore. She served as a Loan Committee Member for the Women's Initiative for Self Employment and Co-Founder of the Mana Fund under the Give2Asia program of the Asia Foundation in San Francisco. She has a Bachelors Degree in Management Economics from the Ateneo de Manila University and completed graduate courses in International Monetary Policy at the University of Vienna and Finance at the University of California, Berkeley.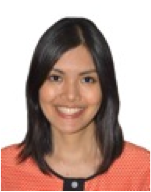 Marge Madrigal, Program Officer
Marge has organized a variety of programs and projects for Asia Society Philippines – from cookbooks to exhibits to fora. Prior to joining Asia Society, she was a Client Service Executive for Nielsen Philippines, handling projects for clients in telecommunications and FMCG. She holds a Bachelor of Science in Psychology, Magna cum Laude, from the University of the Philippines-Diliman. In her free time, she likes to volunteer for One Million Lights Philippines, read, travel, and observe human behavior.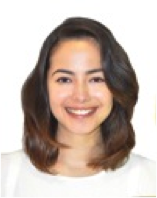 Jennifer Rockett, Program Officer
Jenny develops programs across various fields, including urban sustainability, policy and arts and culture. She also leads the communications and media relations strategy for the Manila Center. Previously, Jenny had a communications career at the United Nations and CNN in New York. She holds a Masters in Public Policy from the Lee Kuan Yew School at the National University of Singapore and Masters in Public Affairs at Sciences Po in Paris, France. She received her Bachelor of Arts and Sciences in journalism, Dean's List, from New York University, where she also spent a one-year study abroad in Florence, Italy. Jenny enjoys running, photojournalism and traveling to less explored places.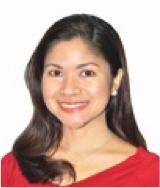 Kathryn Cárdenas, Program Assistant, Global Initiatives Group (New York)
Kathryn is the Asia-based resource and coordinator, and works with the Global Initiatives Group at the Asia Society New York headquarters. She manages all online initiatives as well as integrated marketing and communications strategies for various programs such as the Asia 21 Young Leaders, Diversity Leadership, and Women Leaders of New Asia. Based in Manila, she is the focal person of the Asia 21 network in the region, and manages relations, facilitates collaborations, oversees public service projects in Asia, and mobilizes the local Philippine chapter. Prior to that Kathryn served as Marketing Officer at Ayala Museum, and as account executive at an advertising firm in the Philippines. Kathryn has a BA in European Studies with special concentration in International Business Management from the Ateneo de Manila University, and a diploma in art from the Florence Academy of Art. Kathryn is also a classical artist, and lived and taught English in Italy for 4 years.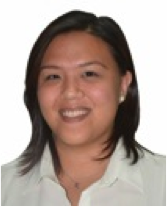 Monica Ricafort, Program Assistant, Membership
Monica is the membership officer at Asia Society Philippine Foundation, Inc. Her position's principal function is to work directly with the Executive Director and Program Officers in the development and implementation of programs and activities of the center. She graduated from Ateneo de Manila University with a bachelor's degree on European Studies with a specialization on International Relations. She also minored in Hispanic Studies and Development Management. She is interested to pursue a long-term career in Development, International Relations, and International and Multilateral Non-Government Organizations.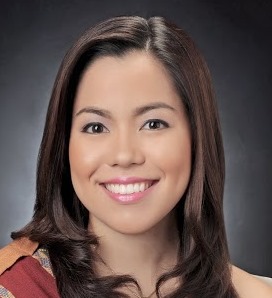 Nadine Gutierrez, Executive Assistant
Nadine coordinates and works closely with the Executive Director and Program Officers for the different administrative activities and communications of the center. She graduated Magna Cum Laude with a degree in tourism from the University of the Philippines, Diliman and was the first ever Philippine Young Ambassador to the Youth Olympic Games. She has experienced working in both the private and public sector, and has a background in journalism. Her interests include sports, visual arts and tourism development.