India-U.S. Relations: A Partnership for the Future
Discussion with India's Minister of State for External Affairs M.J. Akbar
The Asia Society Policy Institute is hosting a private roundtable discussion featuring The Hon. M.J. Akbar at Asia Society New York on August 15, India's Independence Day. Prime Minister Narendra Modi recently appointed Akbar as Minister of State for External Affairs, making him the second-most senior official in India's foreign ministry.
Akbar will discuss the Modi government's foreign policy priorities and the future of the U.S.-India partnership. This will be followed by a roundtable conversation with the Minister chaired by Marshall M. Bouton, ASPI's Senior Fellow for India.
This event is by invitation only. For more information, please contact [email protected].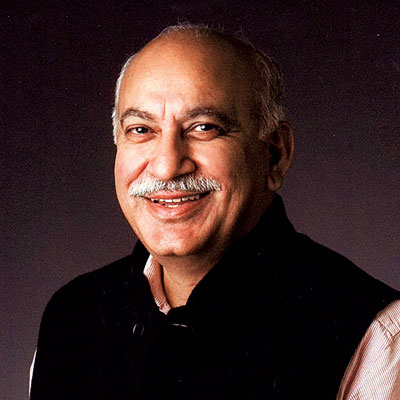 M.J. Akbar is India's Minister of State for External Affairs and a member of Parliament in the Rajya Sabha from the state of Madhya Pradesh. He is a member of the Bhartiya Janata Party (BJP) and previously served as the party's national spokesperson. He assumed charge as the Minister of State for External Affairs on July 6, 2016. Akbar has had an illustrious career as a writer, journalist, and editor. He has authored several internationally acclaimed books on the Indian subcontinent's complex history and the turbulent interaction between faith and definitions of nationalism. They include India: The Siege Within; Nehru: The Making of India; Kashmir: Behind the Vale; The Shade of Swords: Jihad and the conflict between Islam and Christianity; Tinderbox: the Past and Future of Pakistan; and Blood Brothers, a novel. In 1976, he launched Sunday, India's first weekly political news magazine. He also started two daily newspapers: The Telegraph in 1982 and The Asian Age in 1994. He has served as the Editorial Director of India Today, Headlines Today and as the editor of the Deccan Chronicle and The Sunday Guardian.
Event Details

Add to Google Calendar
This event is by invitation only. For additional information, please contact [email protected]