Previously known as Asia Society's Public Service Award (PSA), the Asia 21 Action Lab is a collaborative project funding that seeks to collectively engage the current class of Asia 21 Young Leaders into doing public service work by partnering with an organization from within the Asia 21 network. The Asia 21 Action Lab is open to organizations founded, and/or actively being managed or operated by any Asia 21 alumni.
The 2016 Class will identify and select an organization as a partner whose work benefits underprivileged social and economic groups, communities, and the wider public in the Asia Pacific region. This is keeping up with the Asia 21 Young Leaders Initiative's core belief in public service and values-based leadership. The 2016 Class will actively engage with the selected organization with a partnership throughout their year-long fellowship period to produce tangible outcomes and to help scale the impact of their work. The Asia 21 Action Lab comes with US$10,000 funding, generously supported by Ek Disha Foundation, a U.S.-based nonprofit founded by Asia 21 alumnus Rick Pal that funds, mentors, and supports high impact humanitarian projects.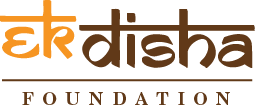 Frequently Asked Questions
What are the criteria for the partnership?
Essential Criteria
Be operated, founded, owned, or actively being managed by an Asia 21 Young Leader, who is not currently part of the Class of 2016

Be based in the Asia-Pacific region and conduct activities focused on serving the needs of underprivileged communities in Asia

Be willing to accept ongoing partnership and support from the Asia 21 Young Leaders Class of 2016

Be prepared to devote time, resources, and a dedicated program manager for consultations to work with the Asia 21 Class of 2016

Be legally permitted to accept funds from the United States of America

Should not be a volunteer-based organization, and at least one founder should be a full-time employee

Organization should be officially registered and in operation for a minimum of 2 years

Demonstrate positive impact from their work at the time of submission of their application

Have a transparent accounting process for finances and an annual budget of less than US$ 3 million

Have not previously applied more than twice to the former Asia Society's Public Service Award

Must not be an organization wherein a 2016 Asia 21 class member is currently affiliated with either as founder/co-founder, trustee, employee, partner, etc. For reference, please

see list of the complete 2016 Class here.
Desirable Criteria - It is highly desirable that a successful organization:
Conduct work that is innovative and sustainable over the long-term

Conduct work with specific and measurable impact that can be tracked over time

Have a clear mission statement and focus

Conduct work that meets the needs of a specific underprivileged group or community

Conduct work that has the potential to grow and be extended to other countries in the Asia-Pacific region
What are the steps needed for applying?
Register on THIS WEBSITE

After registering, complete the mandatory details and answer the questions online about the organization truthfully. Answers could be saved as draft and edited later

Prepare the following supplemental information separately for uploading to the site:

Project Proposal (PDF/Word Doc) (Maximum: 15 Pages)

The project must provide a clear, tangible outcome

The project should outline how it will be staffed by the organization and explain how your team intends to work with the Class over a 12-month period

Include details on how your organization could use the project-funding

Describe any Key Performance Indicators (KPIs) to be used to measure your project's impact

Disclaimer: Applications seeking class members to raise funds on behalf of their organization will not be considered. Projects will be evaluated on 'do-ability', effective engagement with the 2016 class, impact, scalability and innovation.

Audited annual financial statements/reports of the organization of the last 2 years (please merge all documents into a single PDF file)

One recommendation letter from an individual and/or organization clearly indicating their support for your organization's application to become the Asia 21 Action Lab partner, and attesting to your contributions. The supporting letter must come from an appropriate project stakeholder e.g. project beneficiaries, government officials, or private sector. (PDF file)

OPTIONAL: Additional information that supports your application (such as press releases, reports, video, any other data) relating to projects mentioned in your application. The additional information should be merged into a single PDF document (except for a video-file). We may request for additional information during the review process.
When is the partnership going to be decided and what are the deadlines of which I should be aware?
All applications must be submitted by September 30, 2016, 12:00 midnight ET

Review of proposals and the selection of Top 3 nominees: October 2016

Top 3 Finalists will be notified for interviews via teleconference: October 2016

Final review and selection process: November 2016
When is the application deadline?
Completed application forms and required information therein must be submitted by 12:00 Midnight, HKT, SEPTEMBER 30, 2016.
Why is it important for the organization to be able to communicate with Asia Society and the Asia 21 Class of 2016 in English?
A very important component of the partnership is access to the Asia 21 Young Leaders' network and collaboration with the Class of 2016 for program development and mentoring, in addition to the US$10,000 funding. To ensure that the selected organization gets the most out of their experience through this exchange, English proficiency is a requirement.
Is the Asia 21 Action Lab only for organizations or can individuals also apply?
This partnership is only for organizations that are based and conduct activities in the Asia-Pacific region.