Carbon Market Cooperation in Asia: Mobilizing Private Sector Engagement
VIEW EVENT DETAILS
Side event at Innovate4Climate: Finance and Markets Week
As carbon markets expand, market connectivity among jurisdictions is crucial for lowering emissions reduction costs and achieving international climate mitigation goals. Northeast Asia is a region that accounts for more than a quarter of global emissions and is home to major economies that are in formative phases of domestic carbon market development. By cooperating on their carbon pricing efforts, China, Japan, the Republic of Korea, and ultimately other Asian countries can create new opportunities for reducing abatement costs and mitigating climate change.
In 2016, the Asia Society Policy Institute (ASPI) launched the Toward a Northeast Asia Carbon Market initiative to drive the integration and ultimately the linkage of carbon markets in the Republic of Korea, China, and Japan. Through this initiative, ASPI is leading a series of dialogues with regional and international carbon market practitioners and policymakers to deepen the carbon pricing agenda in Northeast Asia through market linkage. The ASPI panel, "Carbon Market Cooperation in Asia: Mobilizing Private Sector Engagement," will continue the dialogue on carbon market cooperation in Northeast Asia and discuss the potential benefits of linked markets from private sector perspectives. The panel will be moderated by Jackson Ewing and will feature regional and international carbon market practitioners from the private sector.
This panel is a public event open to registered participants of the Innovate4Climate: Finance and Markets Week, which runs in Barcelona, Spain from May 22-25.
PANELISTS:
Jackson Ewing is ASPI's Director of Asian Sustainability in New York, where he leads projects on environmental cooperation, responsible resource development, and international climate change policy. Prior to joining ASPI, he led the Environment, Climate Change, and Food Security Program at Singapore's S. Rajaratnam School of International Studies (RSIS). He has worked throughout Asia with actors in government, the private sector, civil society, and international organizations, and has carried out policy projects addressing transboundary environmental stresses, unsustainable food value chains, and the nexus of systemic water, food, and energy challenges. Dr. Ewing publishes widely through a range of mediums and is a regular contributor to radio, television, and print media. He holds a doctorate in environmental security and a master's degree in international relations from Bond University, a bachelor's degree in political science from the College of Charleston, and an ongoing fellowship at RSIS.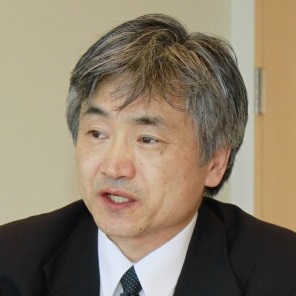 Takashi Hongo is a Senior Fellow at Japan's Mitsui Global Strategic Studies Institute (MGSSI), and a leading voice on Japanese and international carbon market trends. He previously had a long career at the Japan Bank for International Cooperation where he worked in environmental and climate finance and in developing metrics to measure greenhouse gas emissions reductions. He is a member of Board of Directors at the International Emission Trading Association among many other affiliations. He has written numerous articles, including APEC "Green Growth Green Finance", ADB Institute "Reforms of Private Financing toward Green Growth Asia", and UNFCCC Long Term Finance "Definition and reporting system of Climate Finance".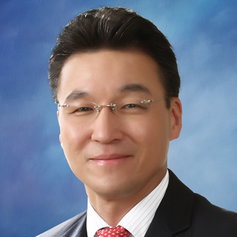 Sung-Woo Kim is the Regional Head of Asia Pacific in Climate & Sustainability at KPMG, where he directs projects of investment/strategy/policy such as regulation framework, compliance strategy, investment advisory, corporate strategy, and social responsibility consulting. Before joining KPMG, he built his career in business development and investment at Pohang Iron and Steel Company. He is a Board Member of the International Emissions Trading Agency and an external technical expert on accreditation at the Green Climate Fund. Dr. Kim has a Masters degree in Civil & Environmental Engineering from Duke University, and a Ph. D in Business Administration from Seoul School of Integrated Science and Technology in Korea.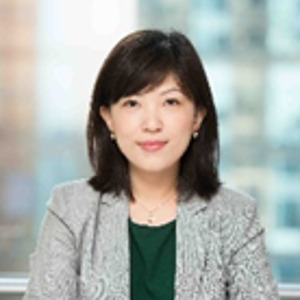 Qian Wu is a Senior Manager of Sustainability and Climate Change at PricewaterhouseCoopers, China. Ms. Qian specializes in market research, policy analysis and corporate strategy in renewable energy and energy efficiency. She has provided green finance training for Chinese commercial banks, co-authored B20 green finance policy recommendations and authored Chinese Emissions Trading Schemes: Initial Assessment on Allocation." Ms. Wu holds a B.A. from the University of International Business and Economics in Beijing and a Master of Public Administration from Columbia University in New York.
This event is an official side workshop of:

Event Details
Fira de Barcelona, Room 4 Barcelona, Spain
This panel is only open to registered participants of Innovate4Climate: Finance and Markets Week.

Add to Calendar
20170524T221500
20170524T231500
UTC
Asia Society: Carbon Market Cooperation in Asia: Mobilizing Private Sector Engagement
Fira de Barcelona, Room 4 Barcelona, Spain
---