Young Professionals Group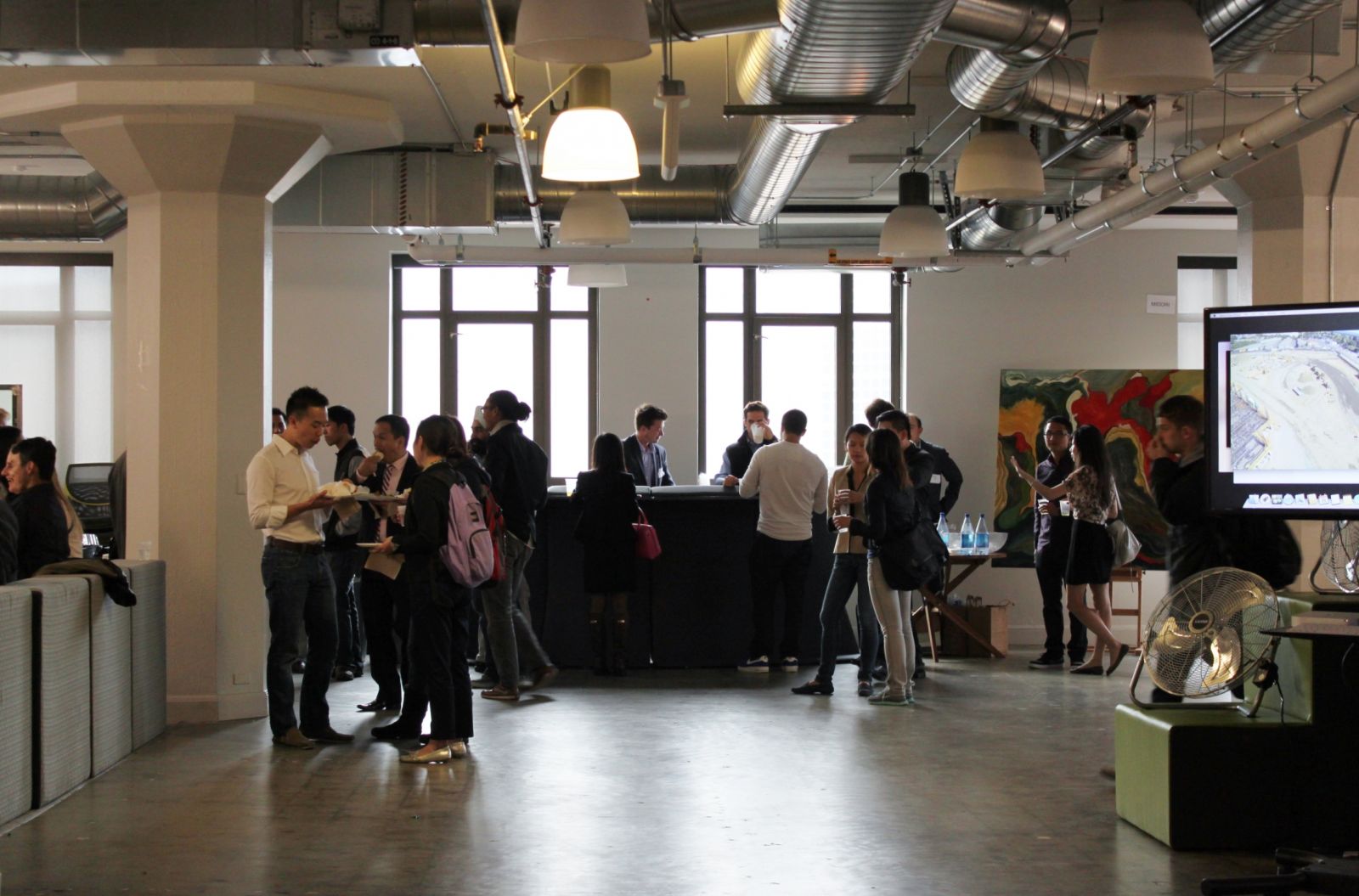 The Asia Society Northern California Young Professionals Group connects young, globally-minded individuals in the Bay Area to foster innovation and progress.
YPG members build professional relationships, networks, and exchange ideas. Programs and events are designed to reflect the interests of young professionals through art exhibitions, performances, films, lectures, panel discussions, and conferences.

Young Professionals Group Membership $45
100% tax-deductible
Benefits for one adult
Discounted or free admission to all public programs
Invitations to members-only programs
Free admission to standard ASNC events
Discounted admission to premium ASNC events
10% discount at the AsiaStore online
Unlimited free admission to the Asia Society Museum in NYC
Access to variety of multicultural events
As an ASNC Young Professionals Group Member, you are invited to a variety of multicultural events.
Recent events have included:
---
Leadership Council
Chair
Brian Reyes
San Francisco Department of Environment
Brian is an Environmental Generalist with over 15 years of environmental services experience in the private, government and non-profit sectors. Brian is currently a Climate and Sustainability Analyst for the City of San Francisco's Department of the Environment driving local, regional and global climate and sustainability programs and initiatives. Brian has been volunteering for ASYPG since 2012, Chair for nearly 3 years and feels the most rewarding moments of being a Chair for the Leadership Council is seeing people grow to their full potential.
Operations Chair
Ana Sycip
Give2Asia
New to ASNC and YPG, Ana has been a member since November 2015 and joined the Leadership Council in early 2016. She tries to spend most of her free time outdoors and going to all the new restaurants and bars; as a San Francisco Native, she likes to be a dependable resource for people looking to explore and get to know the city better.
Program Co-Chair
Jennifer Chu
Center for Asian American Media
Jennifer has been a proud member of the Asia Society Northern California and the YPG Leadership Council since October 2012. In her free time, she enjoys participating in events presented by the SF Bay Area's diverse and vibrant arts/cultural organizations, artists, and community groups.
Program Co-Chair
Miguel Oropeza De Cortéz-Caballero
Stanford Universtiy
Miguel has been a part of the Asia Society since 2013 and has served as Program Co-Chair since 2015. He currently works at the Global Studies Division of Stanford University. Miguel also heads the Michoacan International Trade and Cooperation Council, a nonprofit dedicated to promoting economic and cultural ties between Michoacan (in Mexico) and the world. He is a regular columnist for newspapers in Mexico including La Voz de Michoacan and Reforma, writing on international affairs and economics.
Treasurer
Asahi Choi
Netsuite/Oracle
Asahi has been a member of ASNC since 2012 and has also proudly served on the YPG Leadership Council during this time, providing guidance and collaborating with the team to grow membership four-fold. Asahi currently manages a team focusing on marketing analytics at NetSuite/Oracle. He enjoys meeting new members and finding creative ways to keep members involved with YPG.
Networking & Outreach Co- Chair
Alison Yee
ProductBio
Having recently joined YPG, Alison is excited to engage and learn from the ASNC member community. In her free time, she enjoys exploring the Bay Area's urban and outdoor environments.
Networking & Outreach Co-Chair
Rahman Popal
Tobener Ravenscroft LLP
Rahman is a tenants' rights attorney in the San Francisco Bay Area. He recently joined ASNC because he believes it is increasingly important in our current political context to engage in productive dialogue regarding international affairs, especially with respect to Asia.
Marketing Co-Chair
Liza Strauss
Macy's.com
Liza has studied Mandarin for twelve years and helped Macy's launch it's online store on Alibaba's B2C platform, Tmall Global. Having loved her 2012 summer internship at Asia Society in New York, Liza was eager to join the ASNC YPG when she moved to the Bay Area. She enjoys taking dance classes at ODC in the Mission and hiking.
Marketing Co-Chair
Alexandra Rapazzini
LEWIS Pulse
Alexandra has a deep love for international philanthropy and has been a member of ASNCYPG since March of 2016. When she is not volunteering with YPG, she is a digital marketer for large-scale B2B technology companies and also teaches group fitness classes on the weekends. She enjoys rock climbing, snowboarding, hiking, and all mountain-related activities.
Development Liaison
Laura Wry Jenkins
Asia Society Northern California
Laura joined ASNC as the Development Officer in 2016 following four years living in Taiwan and Indonesia as a Boren Fellow. She is passionate about cross-cultural communication and understanding, particularly as this relates to U.S-Asia partnerships. Laura enjoys long-distance cycling and traveling as much as possible.
Programs Liaison
Melissa La Bouff
Asia Society Northern California
Melissa recently graduated with her Master's degree and is fairly new to both ASNC and the Bay Area. As a California native with a brief stint in Japan, she enjoys exploring not only the local restaurant and museum scene but also venturing outside the city for a hike or run.
---