Drinks Reception: 5:00pm
Presentation: 5:30pm
Close: 6:30pm
"The 21st century will be religious or it will not be at all," according to André Malraux, French writer and Minister of Culture during the latter years of Charles de Gaulle's government. Malraux was wrong. The 21st century will not be religious. It will, first and foremost, be about sport. We have entered the age of globalized sport. Sport has become the new field of confrontation, peaceful and regulated, between nations. This is, in fact, the most visible way to show the flag, to be a point on the map of the world and exist in the eyes of all. While globalization erases national identities, sport has become the most effective way to reunite the nation around a common, unifying cause. Champion athletes are the most well known and most popular people. Everyone has heard of Usain Bolt or Cristiano Ronaldo. But who knows the name of the prime minister of Jamaica or Portugal? Who remembers the name of the president of Brazil in 1970? Whereas Pelé's name is engraved forever in our memories. Sport today is more than just sport. As Dr. Pascal Boniface, Founding Director of the French Institute for International and Strategic Affairs in Paris will argue in this presentation, it is about emotion, sensation, despair, joy, fraternity and more - but also geopolitics and soft power - in short - an essential element of a nation's power.

Dr. Pascal Boniface is Founding Director of the French Institute for International and Strategic Affairs (IRIS) in Paris. He is Professor of International Relations at the Institute of European Studies at the University of Paris-8. Dr. Boniface is also Director of the quarterly journal, International and Strategic Review and Editor of The Strategic Yearbook. With his expertise in international relations, he developed a specialty in the geopolitics of sports, becoming the first in France to analyze the geostrategic and social impact of sport. Dr. Boniface was Secretary General of the French Foundation of Football and is currently part of the French Football Federation's National Ethics Commission and geopolitical advisor of Peace and Sport. An expert on armament and defense issues, he has served as Technical Adviser of Diplomatic and Strategic Affairs to the Minister of the Interior and Deputy to the Diplomatic Adviser to the Minister ofDefense. Prior to his government appointments, Dr. Boniface was Deputy Director of the National Institute of Defence and lectured at the University of Paris-Nord Villetaneuse and the military school, Saint-Cyr Coëtquidan. He holds degrees in public law from Paris-Nord Villetaneuse and political science from the Paris Institute of Political Studies.
Co-presented with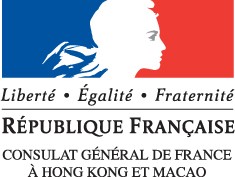 Event Details
Asia Society Hong Kong Center, 9 Justice Drive, Admiralty

Add to Google Calendar
$200 Asia Society members/ Friends of French Consulate/ Friends of Chinese International School/ HKUST/ CityU staff/ French Chamber members; $350 Non-members