The FT Talks with Mark Tercek, Goldman Banker Turned Environmentalist
VIEW EVENT DETAILS
Luncheon Conversation with Mark Tercek, CEO, The Nature Conservancy and David Pilling, Asia Editor, Financial Times
Registration at 12:15 pm
Luncheon at 12:30 pm
Closes at 2:00 pm
The idea that traditional hostilities between environmentalists and business can be overcome in a way that benefits both nature and profits may sound unlikely, but is not impossible, according to Mark Tercek, President and CEO of the Nature Conservancy. In his book, Nature's Fortune: How Business and Society Thrive by Investing in Nature, he explores why responsible stewardship of nature is of utmost importance to businesses, governments and societies. Mr. Tercek argues that as the world faces greater resource scarcity, a growing number of companies are recognizing that protecting nature is good for their bottom lines. Mr. Tercek will be in dialogue with David Pilling of the Financial Times to discuss how environmental groups can better work with companies and how businesses can change their practices to favor nature.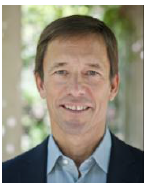 Mark Tercek is President and CEO of The Nature Conservancy, the global conservation organization known for its intense focus on collaboration and getting things done for the benefit of people and nature. A former Managing Director for Goldman Sachs where he spent 24 years, he was tapped to develop the firm's environmental strategy in 2005, before leaving in 2008 to lead The Nature Conservancy. Mr. Tercek received his MBA from Harvard University and his BA from Williams College.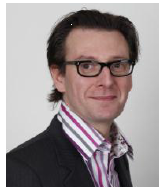 David Pilling has been Asia Editor of the Financial Times since 2008 and oversees the FT's coverage of the region. He also directs the work of regional correspondents, and leads the editing and commissioning team in Hong Kong, Mr. Pilling writes an award-winning weekly column on Asian business, politics and economics, and has won numerous reporting prizes.
Co-presented with


Event Details
9 Justice Drive, Admiralty, Hong Kong
Buy Tickets
HK$450 Asia Society members/ FT subscribers; HK$550 Non-members

Add to Calendar
20130611T043000
20130611T060000
UTC
Asia Society: The FT Talks with Mark Tercek, Goldman Banker Turned Environmentalist
9 Justice Drive, Admiralty, Hong Kong
---