One promising way in which students can learn about and apply global competencies is through career and technical education (CTE). With an anchor in preparing students for the careers of their choice and a focus on the critical academic, technical, and employability skills needed for success, CTE offers a natural platform on which to build global competencies. Globally minded CTE programs can provide the rigorous and authentic setting necessary to prepare students for the competitive world economy, while offering a more engaging, motivating, and relevant education experience.
This toolkit provides resources, including: sample projects ready to be used in CTE classrooms, global career planning resources, workforce readiness rubrics, crosswalks of global education and CTE standards, global career profile videos, talking points, and more.
---
Background Information on Global Competence
---
Project Management Institute Educational Foundation (PMIEF) Resources
PMIEF Project Management Toolkit for Teachers: This toolkit contains everything you need to know about using project management in your classroom.
PMI Youth Toolkit lessons adapted for CTE classes. These lessons will help you teach the project management cycle to your students.
Project Management Classroom Videos: PMI EF classroom video examples.
---
Talking Points and Connecting to Business
Talking to Your Administration: These talking points will help educators make the case to their administrators for why global education is important. (Coming soon!)
Tips for Building Business Partnerships: How to reach out to global businesses in your community. (Coming soon!)
---
Course-Related Content
Activities for My Classroom and Community
Who Are My Students Activity: This activity helps you take stock of who your students are and where they come from. This will allow you to use the diversity in your classroom to engage your students. (Module 1 or Stand Alone activity).
Mapping the Nation Activity Instructions: This sheet will give an overview of how to complete the Mapping the Nation activity worksheet. This activity will help you identify the global connections in your state and local community.
Mapping the Nation Activity Worksheet: Find the global connections in your state and county with MappingtheNation.net.
Mapping the Nation Extension Activity: This takes the activity one step further by helping you to write a case study on the global connections of your state and community to be used in advocating for global career and technical education. (Coming soon!)
---
Badging, CEU, and Microcredential Information
Badges

Teachers: Those who complete the Global Competency through CTE modules will earn a badge of completion.

CEUs:

Upon completion of the Global Competency through CTE modules, educators will be elegible to earn two Continuing Education Credits through the University of Central Missouri. Email Heather Singmaster for more information.

Microcredentials:

If you are interested in further developing your global competence skills, Digital Promise offers micro credentials. These can be earned by educators as they complete global projects with their students.
---
Technology Tools for Global CTE
Links to helpful technology tools for global collaboration projects, professional development, curriculum, and more.
(You may also want to check this link for collaboration tools and this #GlobalEdChat transcript).
---
Funder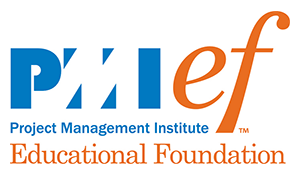 PMI Educational Foundation: The mission of the PMI Educational Foundation, a charitable nonprofit organization, is to inspire and empower people to realize their potential and transform their lives and their communities through the use of project management knowledge. Our vision is that all people worldwide have a better tomorrow by applying project management skills in their daily lives.