An Asia Society Publication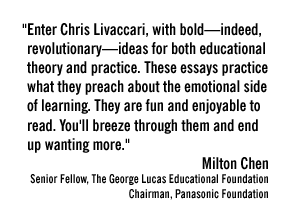 Multilingualism is a key aspect of life for most people in the world—and has been throughout history—and is a rich source of engagement, playfulness, and joy. It's something that enriches one's life and should be celebrated for what it truly is: a core part of any person's education, cultural identity, and sense of self. In New Ways of Seeing, Chris Livaccari, an educator and former diplomat, makes an eloquent case for language learning as a means to enhance and deepen students' capacity for processing information and analyzing the shape of the world.
Several chapters of the book have been released in previous issues of our newsletter, Chinese Language Matters; you can link to these below.
Table of Contents
Foreword by Milton Chen
Preface
Language Appreciation
A Nation of Extremes, and a National Crisis
Seeing with "Other Eyes"
Recognizing Patterns
The DNA of Language
Toward a Paradigm Shift
Why Titles Matter
Student as Linguist
Student as Diplomat
The "Chinese Room"
Linguists and Diplomats Confronting Stereotypes
Mother Tongues
What Does It Mean to Be "Fluent" in a Language?
Getting Back to Patterns
Final Thoughts
---
New Ways of Seeing is available for sale on Amazon.com:

---
About the Author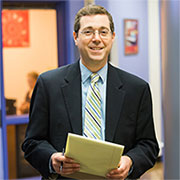 Christopher M. Livaccari is an educator, author, and former U.S. diplomat who held postings in Tokyo and Shanghai. He is currently Chinese program director and elementary school principal at International School of the Peninsula in Palo Alto, California, and senior advisor for China Learning Initiatives at Asia Society.
He is the co-author of Structures of Mandarin Chinese for Speakers of English and the Chinese for Tomorrow series. Chris is a lifelong learner of Classical and modern Chinese, Japanese, and Korean, among other languages.