The Rise of Asia and Its Impact on the Global Order
VIEW EVENT DETAILS
An Initiative Launch Event Presented by the Asia Society Policy Institute
PLEASE NOTE: This event is being held at Harvard Law School in Cambridge, Massachusetts. Advance registration is not required, but is strongly recommended. Seating is limited, so please arrive by 11:45 AM. A light lunch will be provided.
Can't make it to this program? Tune in to AsiaSociety.org/Live at 12:00 pm ET for a free live video webcast. Viewers are encouraged to join the discussion on Twitter by using the hashtag #RiseofAsia.
---
Asia's rise to the center of the global economy will have profound implications for the post-1945 international order. Seventy years on, Asia's growing economic and geopolitical role in the world is no longer reflected in the institutions of global governance established by the victors of the Second World War. Calls to reform the UN and Bretton Woods institutions are underpinned by undeniably shifting economic relativities, as well as regional security tensions and accelerating social and environmental pressures. Unless leaders take action to reform the institutions that sustain today's international order in Asia's favor, Asia and the world will face the risk that order itself will erode. How might Asia's rise shape the post-1945 global order? And can this order be reformed to reflect new economic and power realities while remaining broadly rules-based?
Policy makers' answers to these questions will determine whether future generations live in a more violent or peaceful world. The Asia Society Policy Institute invites you to this event launching a new policy initiative, The Rise of Asia and its Impact on the Global Order. ASPI President Kevin Rudd will moderate a discussion among foreign policy experts from China, the United States, Singapore, and India, who will take part in the initiative's Policy Commission. This event provides an exciting opportunity to engage the Policy Commission about its forthcoming work to develop a vision for reforming the international order.
Speakers: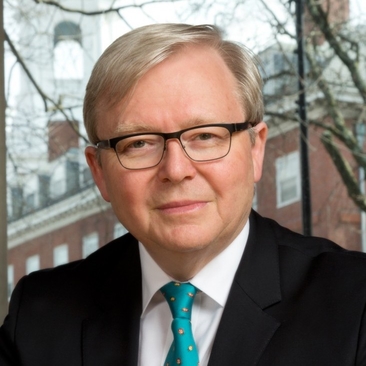 The Hon. Kevin Rudd (Policy Commission chairman) is President of the Asia Society Policy Institute. He served as Australia's 26th Prime Minister and as Foreign Minister. Mr. Rudd conducted a major research project on the future of U.S.-China relations at Harvard's Kennedy School. As Chair of the Independent Commission on Multilateralism, Mr. Rudd is also leading a review of the seven-decade-old UN system. He is a Distinguished Fellow at Chatham House in London, a Distinguished Statesman with the Center for Strategic and International Studies in Washington, and a Distinguished Fellow at the Paulson Institute in Chicago. He is proficient in Mandarin Chinese, serves as a Visiting Professor at Tsinghua University in Beijing, and co-chairs the China Global Affairs Council of the World Economic Forum.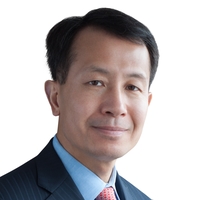 Jin-Yong Cai is Executive Vice President and CEO of the International Finance Corporation (IFC), a member of the World Bank Group and the largest global development institution focused on private sector development. Cai worked for the Goldman Sachs Group and Morgan Stanley's. During his time at Morgan Stanley, he was seconded to the China International Capital Corporation, wihch has since become one of the country's largest investment banks. Cai, who began his career in the World Bank Group in 1990, has a Ph.D. in economics from Boston University and a Bachelor of Science degree from Peking University.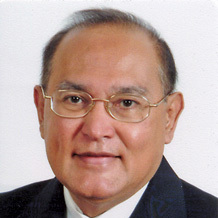 Barry Desker is a Distinguished Fellow at the S. Rajaratnam School of International Studies (RSIS), Nanyang Technological University. He formerly headed RSIS and the Institute of Defence and Strategic Studies from October 2000 to November 2014. He was the Chief Executive Officer of the Singapore Trade Development Board from 1994 to 2000 and was Singapore's Ambassador to Indonesia from 1986 to 1993. Ambassador Desker is currently also the Non-Resident Ambassador of Singapore to the Holy See and Spain, and Chairman of Singapore Technologies Marine.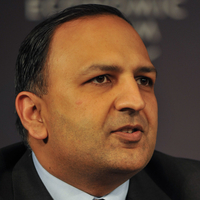 Pratap Bhanu Mehta is President and Chief Executive of the Center for Policy Research (CPR), and a political scientist who has taught at Harvard University, Jawaharlal Nehru University, and the New York University School of Law. Dr. Mehta has served on many central government committees, including India's National Security Advisory Board, the Prime Minister of India's National Knowledge Commission, and a Supreme Court-appointed committee on elections in Indian universities. He holds a B.A. (first class) in philosophy, politics, and economics from Oxford and a Ph.D. in politics from Princeton.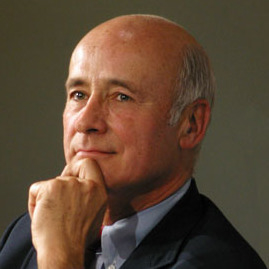 Joseph S. Nye Jr. is University Distinguished Service Professor and former Dean of Harvard's Kennedy School of Government. He earned a PhD in political science from Harvard. He has served as Assistant Secretary of Defense for International Security Affairs, Chair of the National Intelligence Council, and Deputy Under Secretary of State for Security Assistance, Science and Technology. He is a fellow of the American Academy of Arts and Sciences, the British Academy, and the American Academy of Diplomacy. In a recent survey of international relations scholars, he was ranked as the most influential scholar on American foreign policy.

Event Details
Wasserstein Hall (WCC 2019 Milstein West A) Harvard Law School 1585 Massachusetts Avenue Cambridge, MA 02138 Doors will open at 11:45 AM
Register Now
Admission to this event is free.

Add to Calendar
20150921T160000
20150921T173000
UTC
Asia Society: The Rise of Asia and Its Impact on the Global Order
Wasserstein Hall (WCC 2019 Milstein West A) Harvard Law School 1585 Massachusetts Avenue Cambridge, MA 02138 Doors will open at 11:45 AM
---