Strange Bedfellows: How the U.S. and China Found Common Purpose on Climate Change
VIEW EVENT DETAILS
The United States and China are shedding their climate change pariah labels. China is moving from resisting climate mitigation commitments writ large to committing to reduce carbon intensity, pledging to peak its carbon emissions, setting up a national carbon market, and rolling-out low-carbon energy infrastructure on a scale never before seen. The U.S. has moved from total reticence toward emissions reduction commitments to putting forward a quantitative target of significant ambition. It is now regulating and partnering its way towards a possible low-carbon future that was difficult to foresee in the very recent past. As unanticipated as these shifts are for either country, it is equally surprising that they are pursuing them in concert. In both Washington and Beijing, climate change cooperation is viewed as low-hanging fruit in a relationship otherwise brimming with strategic tension. While questions remain on the ability of both countries to meet their commitments, the shifts in this relationship — and  the evolving interests of the world's two great powers — are already fundamentally impacting the post-Paris climate change agenda.

This presentation and discussion is co-sponsored by the Asia Society Policy Institute (ASPI) and the Elliott School's Partnerships for International Strategies in Asia (PISA). ASPI's Director of Asian Sustainability Jackson Ewing will explore the drivers of climate rapprochement between the U.S. and China, ask why they are finding common purpose now, and question how their fledgling partnership will influence future global climate response efforts.
Please register for this event at: go.gwu.edu/uschinaclimatechange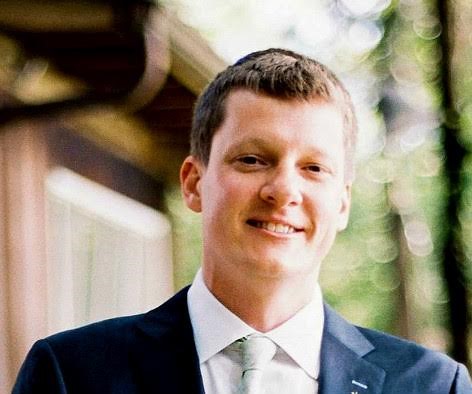 Dr. Jackson Ewing is the Director of Asian Sustainability at the Asia Society Policy Institute (ASPI) in New York, where he leads projects on environmental cooperation, responsible resource development, and international climate change policy. Prior to joining ASPI, Dr. Ewing led the Environment, Climate Change, and Food Security Program at Singapore's S. Rajaratnam School of International Studies (RSIS) as a MacArthur Fellow. He has worked throughout Asia with actors in government, the private sector, civil society, and international organizations, and has carried out policy projects addressing transboundary environmental stresses, unsustainable food value chains, and the nexus of systemic water, food, and energy challenges. Dr. Ewing publishes widely through a range of mediums and is a regular contributor to radio, television, and print media. He holds a doctorate in environmental security and a master's degree in international relations from Bond University, a bachelor's degree in political science from the College of Charleston, and an ongoing fellowship at RSIS.
Event Details
The Elliott School of International Affairs Fifth Floor, The Sigur Center Conference Room 1957 E Street, NW Washington, DC 20052
Register Now

Add to Calendar
20160720T120000
20160720T140000
UTC
Asia Society: Strange Bedfellows: How the U.S. and China Found Common Purpose on Climate Change
The Elliott School of International Affairs Fifth Floor, The Sigur Center Conference Room 1957 E Street, NW Washington, DC 20052
---