Countering Terrorism in the Asia-Pacific
VIEW EVENT DETAILS
The growing influence of the Islamic State of Iraq and al-Sham (ISIS) and anticipated return of foreign fighters from Iraq and Syria has emerged as an unexpected and troubling new development in South and Southeast Asia. Its sophisticated use of online social media, abundant financing, and ease of travel makes ISIS a more dangerous network than the region has faced in the past. At the same time, deep concern and acknowledgement of the threat is growing among Asia-Pacific nations, opening up new avenues for regional security cooperation. Counter-terrorism presents a promising area of practical collaboration among nations with otherwise difficult relationships.
The Asia Society Policy Institute (ASPI) and the Center for a New American Security (CNAS) are pleased to present a panel discussion on the challenges posed by resurgent extremism in the Asia-Pacific region and the opportunities for greater regional counterterrorism collaboration. Kevin Rudd, ASPI's President and former Prime Minister of Australia, will chair this timely discussion.
To register, please email AsiaDC@asiasociety.org.  
Speakers: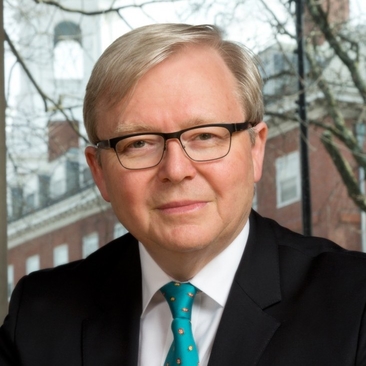 The Hon. Kevin Rudd (Chair) is President of the Asia Society Policy Institute. He served as Australia's 26th Prime Minister and as Foreign Minister. In 2014, Mr. Rudd conducted a major research project on the future of U.S.-China relations at Harvard's Kennedy School. As Chair of the Independent Commission on Multilateralism, Mr. Rudd is leading a review of the UN system. He is a Distinguished Fellow at Chatham House in London, a Distinguished Statesman with the Center for Strategic and International Studies in Washington, and a Distinguished Fellow at the Paulson Institute in Chicago. Mr. Rudd is a member of the Comprehensive Nuclear-Test-Ban Treaty Organization's Group of Eminent Persons. He is proficient in Mandarin Chinese, serves as a Visiting Professor at Tsinghua University in Beijing, and co-chairs the China Global Affairs Council of the World Economic Forum.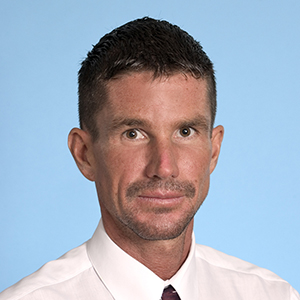 Dr. Peter Chalk is an Adjunct senior political scientist with the RAND Corporation in the United States. He also serves as Associate Editor of Studies in Conflict and Terrorism. He also acts as a subject matter expert on maritime security with the Postgraduate Naval School in Monterey, California and works as a contractor for several organizations that provide professional executive education to security and government officials around the world. Before coming to RAND, Dr. Chalk was an Assistant Professor of Politics at the University of Queensland, Brisbane, and a Postdoctoral Fellow in the Strategic and Defense Studies Centre of the Australian National University, Canberra. He earned his Ph.D. in political science at the University of British Columbia, Vancouver, Canada.
Dr. Patrick Cronin is a Senior Advisor and Senior Director of the Asia-Pacific Security Program at the Center for a New American Security (CNAS). Previously, he was the Senior Director of the Institute for National Strategic Studies (INSS) at the National Defense University, where he simultaneously oversaw the Center for the Study of Chinese Military Affairs. Prior to leading INSS, Dr. Cronin served as the Director of Studies at the London-based International Institute for Strategic Studies (IISS). At the IISS, he also served as Editor of the Adelphi Papers and as the Executive Director of the Armed Conflict Database. Before joining IISS, Dr. Cronin was Senior Vice President and Director of Research at the Center for Strategic and International Studies (CSIS). He graduated from the University of Florida and received his M.Phil. and D.Phil. degrees from the University of Oxford. 
Sidharto (Arto) Suryodipuro is the Deputy Chief of Mission of the Embassy of Indonesia in Washington, D.C. Prior to his current assignment, he served as Director for Intra-Regional Cooperation in Asia Pacific and Africa, Ministry of Foreign Affairs. He managed the policy development and implementation of Indonesia's participation in or engagement with regional organizations in Asia Pacific and Africa. These included Asia Pacific Economic Cooperation (APEC), the Pacific Islands Forum, the Melanesian Spearhead Group, the Indian Ocean Rim Association, Asia-Africa, Asia Middle East Dialogue, Asian Cooperation Dialogue, and Shanghai Cooperation Organization. Previously, he was posted to Indonesia's Mission to the United Nations in New York in 1996-2000 and during Indonesia's term in the UN Security Council in 2007-08. He graduated from Universitas Parahyangan in Bandung and Naval Postgraduate School in Monterey. 
Event Details
1:30 - 3 p.m.
National Press Club The Holeman Lounge 529 14th Street NW Washington, DC 20045
To register, please email AsiaDC@asiasociety.org