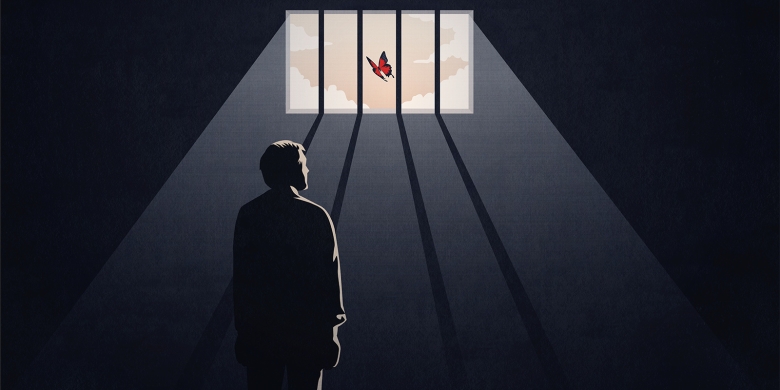 Illustration © Benedetto Cristofani for the Santa Fe Opera, 2019
A Digital Celebration of 'M. Butterfly'
On August 1, Songs From the Santa Fe Opera concluded with a digital celebration for M. Butterfly, the new opera by Asia Society Triennial composer-in-residence Huang Ruo and librettist David Henry Hwang. The program featured performance excerpts from Asia Society's exclusive working rehearsal of the opera, countertenor Kangmin Justin Kim singing live from his apartment in Paris, and a conversation between Huang, Hwang, and Santa Fe Opera Artistic Director Alexander Neef. Complimentary coverage of the concert appeared in Broadway World.
Last November, Asia Society hosted the M. Butterfly creative team for an exclusive behind-the-scenes rehearsal, recital, and panel discussion. Parts of that program, including "The Humming Chorus" and "The Perfect Woman" were part of Saturday's digital event. You can watch more excerpts from the performances that night, and the panel discussion with Huang, Hwang, Kim, and director James Robinson, moderated by Asia Society Triennial Executive Chair Agnes Hsu-Tang, Ph.D., embedded below.
All musical excerpts featured by arrangement with Boosey & Hawkes, Inc., o/b/o G Ricordi & Co. (London) Ltd.
Artist appearances made possible through the courtesy of the American Guild of Musical Artists, AFL-CIO.