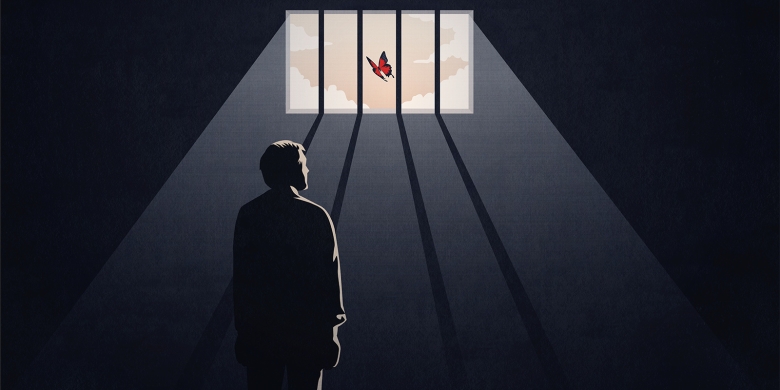 Image Credit: The Santa Fe Opera
A Conversation With the Creators of 'M. Butterfly' the Opera
NEW YORK, November 20, 2019 — After the world premiere preview of composer Huang Ruo and playwright David Henry Hwang's operatic version of M. Butterfly, Hwang and Ruo are joined by the work's director James Robinson and its countertenor Kangmin Justin Kim for a conversation about the creation of the piece. The discussion was moderated by the Executive Chair of Asia Society's Triennial Agnes Hsu-Tang, Ph.D. 
Asia Society and the Santa Fe Opera's 2020 Season proudly present the exclusive working rehearsal of Huang Ruo and David Henry Hwang's new opera, M. Butterfly. Based on Hwang's 1988 Tony Award-winning and Pulitzer-Prize finalist Broadway play, M. Butterfly is the story of Rene Gallimard, a French diplomat who carried on a 20-year love affair with Song Liling, a Peking opera star with an astonishing secret that leads to Gallimard's professional and personal ruin. The story's many parallels with Puccini's well-known Madama Butterfly are echoed in the new opera's music, composed by the celebrated young Chinese American composer Huang Ruo. With Kangmin Justin Kim (countertenor) as Song Liling and Michael J. Hawk (baritone) as Rene Gallimard.
The world premiere preview of M. Butterfly is a collaboration between the Asia Society and the Santa Fe Opera and is developed with assistance from the American Lyric Theater with generous support from Agnes Hsu-Tang, Ph.D. and Oscar Tang.
Related Updates
Event Recap
Fragility Etudes
Event Recap
An Artist Talk