Prabhavathi Meppayil
b. 1965 in Bangalore, India

Working in Bangalore, India

Showing at Asia Society Museum

On view from March 26, 2021, through June 27, 2021
Prabhavathi Meppayil, nt/twenty, 2020. Installation of 349 found objects (iron, copper, and brass) and gesso cube. H. 90 x W. 90 in. (228.6 x 228.6 cm). Courtesy of the artist and Pace Gallery. Photograph © Bruce M. White, 2021. This work was commissioned by Asia Society Museum, New York, for the inaugural Asia Society Triennial: We Do Not Dream Alone.

Location: Asia Society Museum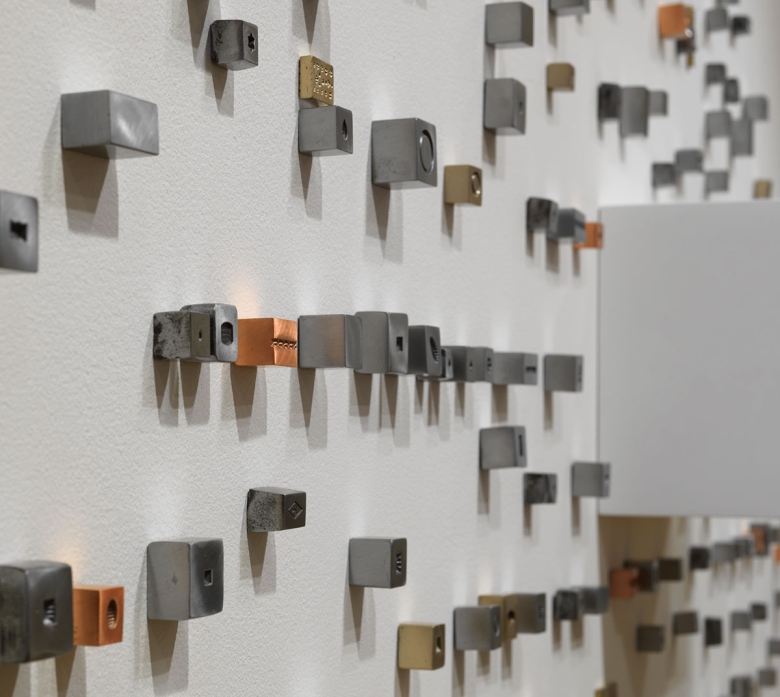 Prabhavathi Meppayil, nt/twenty (detail), 2020. Installation of 349 found objects (iron, copper, and brass) and gesso cube. H. 90 x W. 90 in. (228.6 x 228.6 cm). Courtesy of the artist and Pace Gallery. Photograph © Bruce M. White, 2021. This work was commissioned by Asia Society Museum, New York, for the inaugural Asia Society Triennial: We Do Not Dream Alone.

Location: Asia Society Museum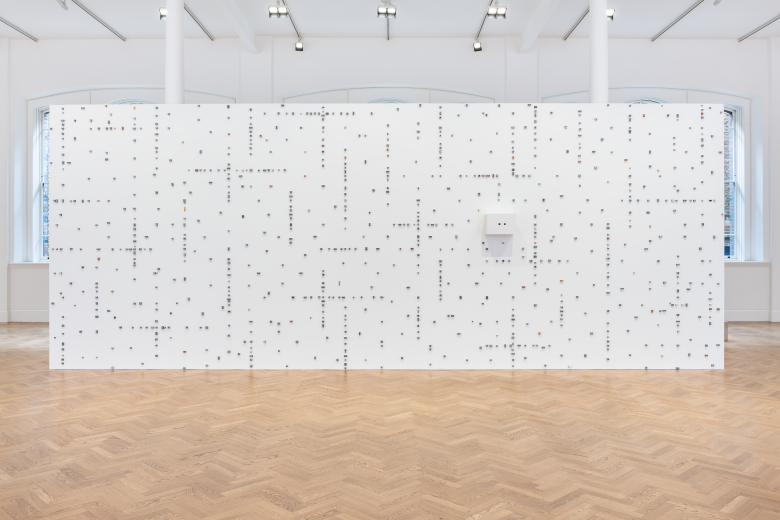 Prabhavathi Meppayil, sb/eighteen, 2018. Installation of 875 found objects (iron, copper, and brass) and gesso. Dimensions variable. © Prabhavathi Meppayil, courtesy Pace Gallery. Photo: Damian Griffiths, courtesy Pace Gallery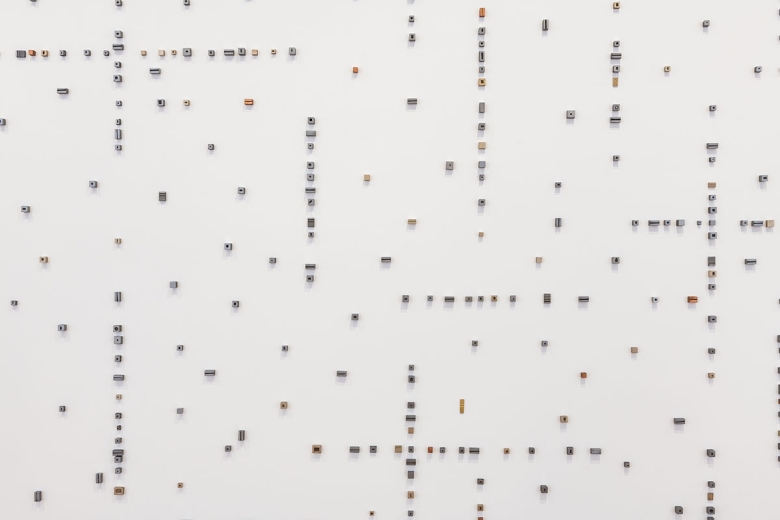 Prabhavathi Meppayil, sb/eighteen (detail), 2018. Installation of 875 found objects (iron, copper, and brass) and gesso. Dimensions variable. © Prabhavathi Meppayil, courtesy Pace Gallery. Photo: Damian Griffiths, courtesy Pace Gallery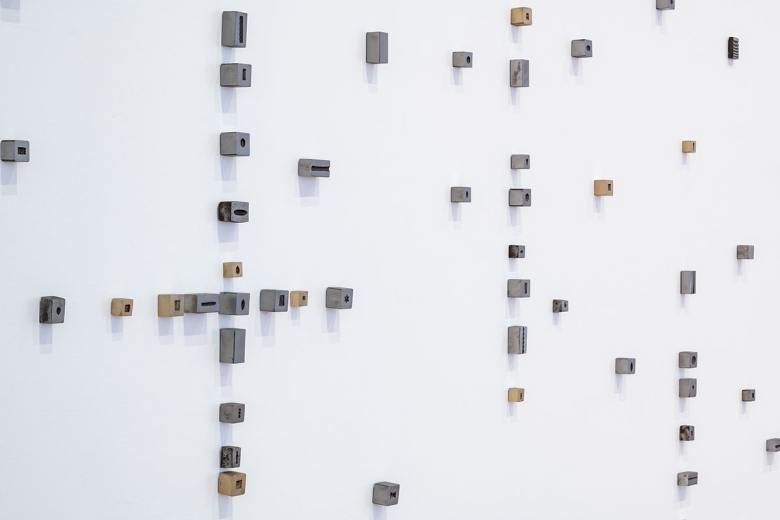 Prabhavathi Meppayil, sb/eighteen (detail), 2018. Installation of 875 found objects (iron, copper, and brass) and gesso. Dimensions variable. © Prabhavathi Meppayil, courtesy Pace Gallery. Photo: Damian Griffiths, courtesy Pace Gallery
Prabhavathi Meppayil's abstract sculptures and installations are informed by the artist's family history of goldsmithing and her interest in minimalist aesthetics. Her meticulously rendered marks—often made by hand with a thinnam (a traditional jewelry tool used to incise ornamental patterns on bangles) on gesso or through the application of found jewelers' molds onto a wall to create intricate geometric patterns—inflect chance elements that blur the division between handicraft and mechanical reproduction. The artist received a BA from Bangalore University in 1986 and a Diploma of Fine Arts from the Ken School of Art, Bangalore, in 1992. 

nt/twenty is a site-specific installation composed of hundreds of found iron, copper, and brass jewelry molds, uniformly organized in a low-relief tilted-square grid on the wall. Seen from a distance, the particular tools are reduced to their base forms and appear as a field of marks. It is only upon closer inspection that the individual color, shape, and size of each mold emphasize the unique identity of each tool—now mostly obsolete in the age of mass-produced jewelry production—and the time-consuming manual assemblage of the installation. 
Supported in-kind by Pace Gallery.
Related