Young Leaders Institute Alumnus Begins Life of Leadership
Eric Muthondu, a senior at Foster High School in Southwest Houston and a Young Leaders Institute (YLI) participant in 2016 and an assistant in 2017, has a tough choice to make: where to matriculate of the dozen Ivy League and globally renowned universities where he was accepted. The higher education institutions range from Harvard and Yale to Duke and Stanford, but even before he is off to school, he will go to New York to complete an internship with the United Nations. Eric credits a lot of his success to his time at Asia Society's summer program for high school students. Asia Society Texas Center staff recently asked Eric about his experience with the Young Leaders Institute.
What did you gain from the Young Leaders Institute?
I think the most amazing thing I gained from the Young Leaders Institute was a sense of how my own ideas could fit into the broad world of foreign affairs and policy. I had the opportunity to analyze different issues, work with others to tackle them, and learn from the experiences of diplomats and professionals who had dealt with similar issues.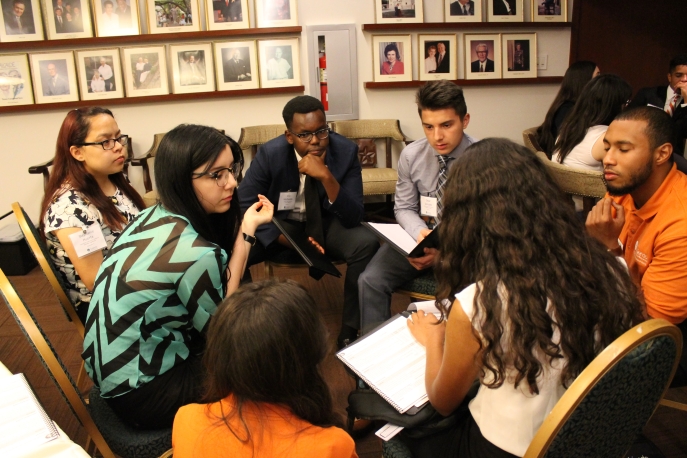 How did the Young Leaders Institute inspire you?
The Young Leaders Institute inspired me to become more active in increasing my understanding of the world around me. I felt empowered not only to interact with pressing issues, but envision different ways in which they could be solved.
What impressions did you have about Asia before YLI and how did those impressions change?
My impression of Asia before YLI was of a unique and diverse collection of different countries straddled with the issues facing many other nations but also with a distinct set of parameters. YLI exposed me to the underlying power structures, cultures, and politics that define Asia and how all of them come together to produce what we see today.
When you went back to school in the fall, what stayed with you most about your YLI experience?
The sense of discovery and global citizenship I felt with the Young Leaders Institute left me with a belief that I should do whatever I can to provide similar opportunities to my peers. As a result, I created the Young Global Leaders Club as a way to inspire and motivate students at my school to become more involved with the world around them.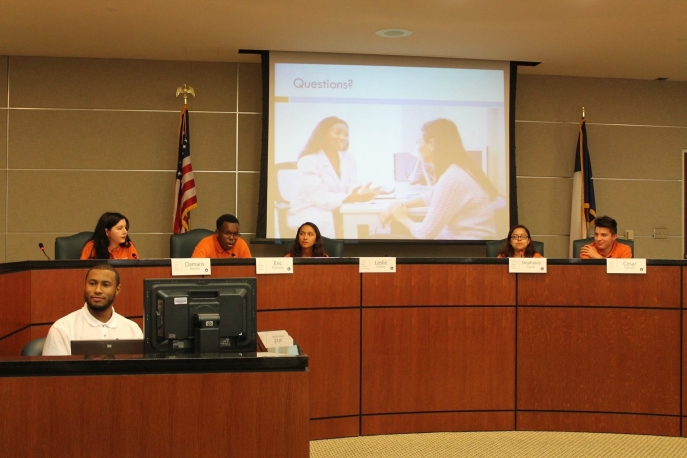 What are your plans for college?
Although I am still undecided on where I will be attending, I am currently deciding between Harvard University, Yale University, Stanford University, and Princeton University. I was also accepted to the University of Pennsylvania, Brown University, the University of Chicago, Rice University, Duke University, Johns Hopkins University, Williams College, and the University of Texas at Austin.
What careers are you considering?
I'm interested in pursuing careers in diplomacy, law, or finance.
What was the most enjoyable about YLI?
The most enjoyable thing was definitely getting to meet other students and interacting with the speakers.
What was most challenging about YLI?
Most challenging was developing the policy platform we would use and how we would present it to the judges.
What would you say to other students considering YLI?
For anyone interested in politics or international relations, YLI is a gateway into realizing the issues different parts of the globe face and the opportunities available for change. Participating in the program will not only make you stand out among other applicants during the admissions process, but also give you a unique set of experiences that can be used in an unimaginable number of ways.
---
About Asia Society Texas Center
With 12 locations throughout the world, Asia Society is the leading educational organization promoting mutual understanding and strengthening partnerships among the peoples, leaders, and institutions of Asia and the West. Asia Society Texas Center executes the global mission with a local focus, enriching and engaging the vast diversity of Houston through innovative, relevant programs in arts and culture, business and policy, education, and community outreach.