Yoga for Mind and Body
VIEW EVENT DETAILS
In collaboration with VYASA Houston
While postures are stepping stones into the practice of yoga, yoga practice and philosophy is deep and vast. This yoga class emphasizes synchronizing mind, body and breath in a guided practice comprising three key areas: asanas or physical postures, pranayama or breathing practices, and relaxation techniques. Join us in exploring the benefits of yoga, including strengthening and toning the body, improving flexibility, mobility and balance, as well as enhancing an overall sense of physical and emotional wellbeing.
Classes are held on Tuesday mornings at 9 am. Newcomers with little or no previous experience are welcome, as well as regular practitioners interested in fine-tuning the basics of yoga.
Participants will need to bring their own yoga mats and equipment.
About the Instructor
Mrs. Roshmi Dalal has been practicing guided mantra meditation regularly for the past 8 years and Hatha yoga for the past 3 years. With an interest in deepening her own practice of yoga and to help others learn yoga, Ms. Dalal joined the 200 hour yoga program at VYASA Houston under Sri Vishwarupa. She is passionate about yoga, the yogic philosophy, and the research of yoga in clinical settings.
Mrs. Dalal is also a CPA (Certified Public Accountant) by profession and has both Bachelors of Business Administration and Masters in Professional Accounting degrees from the University of Texas at Austin. She has over 8 years of professional experience in public accounting and the oil and gas industry. She is blessed with a happy family with a husband and 2 children.
About VYASA Houston
VYASA Houston is a registered non-profit organization dedicated to education, research and service through yoga to promote health, happiness & peace in society. VYASA's headquarters in Bangalore, India is the world's first yoga university offering exclusively yoga education and has been a pioneer organization in yoga research for over 40 years. VYASA Houston collaborates with MD Anderson Cancer center for research in the field of yoga and cancer, amongst other research initiatives. VYASA Houston partners with leading community based organizations like MFAH, India House Inc., SEWA and others to provide community yoga services to improve health and wellness.
Education and outreach programs at Asia Society Texas Center are made possible through generous funding from Karen Chang and the George and Mary Josephine Hamman Foundation. Additional support is provided by Friends of Education & Outeach at Asia Society Texas Center, a premier group of individuals and organizations committed to bringing the best in public programming to Houston.
Program Sponsor

Presenting Partner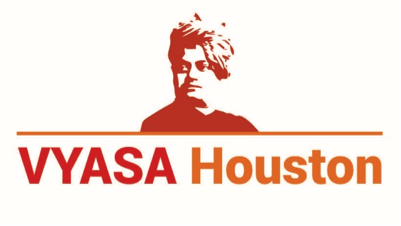 Event Details
Mon 09 Jan 2017 - Tue 27 Jun 2017
1370 Southmore Blvd. Houston, TX 77004 713.496.9901
Register Now
Free and open to the public

Add to Calendar
20170109T150000
20170627T150000
UTC
Asia Society: Yoga for Mind and Body
1370 Southmore Blvd. Houston, TX 77004 713.496.9901
---