The Yoga of Art: Connecting Body, Mind, and Heart Through Creativity and Arts Education
VIEW EVENT DETAILS
K-College educators are invited to join and participate in a dynamic workshop exploring the intersections of the theories and practices of yoga and the visual arts.
Yoga in the West is often misconstrued as only poses or mindful movement. While the poses, or asanas, are important, yoga is also about living consciously and creatively off the mat, and cultivating presence and attention as an artist would.
Drawing on numerous art and educational theories and practices appropriate for learners of all ages, this workshop includes:
Discussion of the intersections of yoga and art, and how they are meaningful for our bodies, hearts, and minds;
Presentation and discussion of current research, theories, and practices associated with teaching yoga and art;
Exploration of tools and techniques that use art and yoga as catalysts for designing and teaching interdisciplinary classes; and
Opportunities to create your own art in relation to a theme-based yoga class.
Join us after the workshop to experience a public Yogiños: Yoga for Youth® class wherein the presented ideas will be put to practice.
This workshop will be facilitated by Elizabeth B. Reese, PhD, E-RYT, RCYT, and founder and CEO of Yogiños: Yoga for Youth®. Reese is a teacher with over 20 years of experience working with pre-K through 12 grades in art, windsurfing, skiing, and yoga. She is also a researcher and published writer. Reese has a PhD in art museum education and has taught art history, art museum education, and museum studies at the university level.
Why integrate yoga and arts education for youth?
Current brain, academic, and cardiovascular research provide evidence that practices related specifically to yoga and its breathing techniques offer:
Focus and clarity of mind to access and channel creativity;
27% increase in GABA levels (calmness, anti-anxiety);
Improved academic achievement through learning how to improve focus, handle stress, and overcome obstacles; and
Increased academic interest through integrated movement in traditionally sedentary academic settings.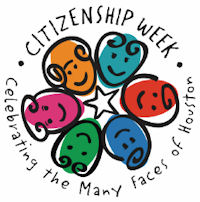 Event Details
1370 Southmore Blvd. Houston, TX 77004 713.496.9901
Free and open to the public.

Add to Calendar
20121117T160000
20121117T190000
UTC
Asia Society: The Yoga of Art: Connecting Body, Mind, and Heart Through Creativity and Arts Education
1370 Southmore Blvd. Houston, TX 77004 713.496.9901
---