The Transpacific LNG Pipeline: Are Australia and the U.S. Competing for Asia's Growing Demand?
VIEW EVENT DETAILS
In collaboration with the Australian American Chamber of Commerce Houston
Demand for liquefied natural gas (LNG) continues to grow strongly throughout the world, especially in Asia, where massive quantities of energy are needed to sustain economic growth. Australia is about to become the world's largest producer of LNG, providing most of its production to the established "super-markets" of Japan and South Korea, as well as the emerging markets of China and India. However, many of the large buyers from these markets are now pivoting toward a new growing source of LNG — the United States — which is also offering an attractive new pricing mechanism.
How will Australian suppliers react to this alternate LNG supply and how will the markets determine the winners? Join Asia Society for a discussion on opportunities for Australia and the United States on LNG and the future of the industry in Asia.
---
Schedule
6:00 pm | Reception
7:00 pm | Program
---
About the Speakers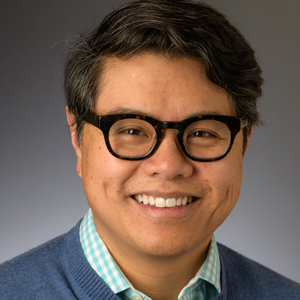 Vladimir R. dela Cruz is Manager, LNG Marketing at ConocoPhillips. Over the past 18 years, Vladimir has held various leadership positions at the company in investor relations, project engineering, business development, and commercial supply and trading. For eight years, Vladimir headed up the company's New York City office, where he served as the senior director of Investor Relations. His key relationships with institutional investors and sell-side analysts helped bolster the company's stock performance during its transformation from an integrated company to one of the world's largest independent E&P companies. In 2016, he assumed his current leadership role in global LNG to create and optimize value in the company's global LNG portfolio. Vladimir graduated from the University of Oklahoma with a degree in Chemical Engineering and later earned his MBA at the university's Price College of Business.
---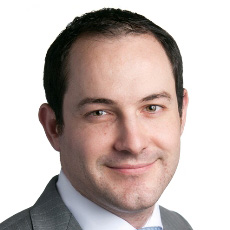 Nicholas Gole is a Senior Managing Director in Macquarie Capital's Infrastructure group, and is the Head of Infrastructure and Energy Financing. In this role he is responsible for infrastructure, energy, and project financing transactions in the Americas for Macquarie Capital. Nicholas has advised and arranged a broad range of transactions including project and structured finance, leveraged finance, taxable and tax-exempt bond financings, mergers and acquisitions, corporate restructures, initial public offers, and capital raisings (both listed and unlisted). Nicholas was a lead advisor to Freeport LNG on their development of three liquefaction trains on Quintana Island Texas, which closed in late 2014 and represents the largest non-recourse project financing in recent years. Nicholas is also a lead advisor to Jordan Cove LNG on their proposed LNG export terminal located in Coos Bay Oregon as well as Next Decade on their proposed LNG export terminal located in Brownsville, Texas.
---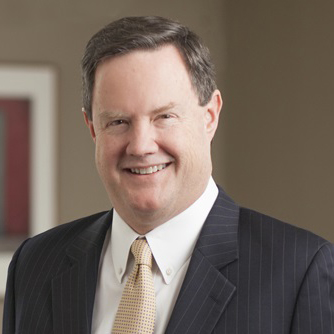 Steven B. Harris is managing partner of the Houston office of Squire Patton Boggs, where he represents a wide range of energy clients in transactions and disputes relating to onshore and offshore oil and gas exploration, production, marketing, and transportation, as well as energy industry construction projects. He represents oil and gas and LNG clients in a variety of domestic, offshore, and international energy transactions, including purchase and sale arrangements, and has been involved in the negotiation, revision, and enforcement of numerous energy industry contracts. Steven also handles energy industry and construction disputes in the U.S. and before arbitral tribunals around the world centered on a variety of oil and gas and LNG operational, marketing, and supply issues. In particular, Steven has extensive experience representing companies in the negotiation and arbitration of price reviews under long-term natural gas and LNG supply contracts, in Europe, Australasia, and the Americas.
---

Chris Rumley  is a Senior LNG and Natural Gas Consultant at Poten & Partners' Houston office. Chris has more than 10 years of experience in the fields of LNG, commodity forecasting, and economic analysis. He is a Japanese speaker and has had a primary focus on commercial, market and project development aspects of the LNG and natural gas business in the Asia Pacific region. Chris re-joined Poten in 2015 after previously working for the company in Perth from 2007 – 2012. Prior to moving to Houston, Chris worked on the Gorgon LNG Project as the Operating Committee representative for Tokyo Gas Australia's interest in the venture. He managed the day to day operations of Tokyo Gas Gorgon Pty Ltd, including budgeting, contract approvals, and the logistics and tax implications of lifting Tokyo Gas Gorgon's equity LNG in the Gorgon project. He has wide ranging expertise in gas and LNG upstream and downstream commercial matters and analysis related to gas and LNG markets and gas and LNG project developments. Chris has a Master of Economics degree from Kyoto University.
---
About the Moderator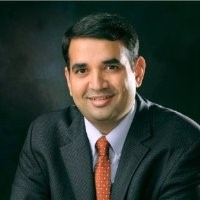 Uday Turaga is Founder & CEO of ADI Analytics. Through 15 years of industry experience gained at ConocoPhillips, ExxonMobil, Booz & Company, and ADI Analytics, Turaga brings deep commercial and technical expertise in oil and gas, coal, renewables, and chemicals. He specializes in corporate strategy, market research, economic analysis, competitive intelligence, and technology assessments with rich domain expertise spanning oil and gas exploration, production, and refining, coal and power, and chemicals. Turaga holds a PhD in fuel science from Penn State and an MBA from the University of Texas at Austin. In addition to authoring over 100 papers and patents, he has been recognized by the U.S. National Academy of Engineering, the American Chemical Society, and the Penn State Alumni Association. Finally, Turaga has been featured in various news and media outlets including National Public Radio, and is a frequent speaker on energy issues at conferences and events globally.
---
Business & Policy Programs Endowed by
Huffington Foundation
Bank of America, Muffet Blake, ConocoPhillips, ExxonMobil, and United Airlines are presenting sponsors of Business and Policy programs, with lead support from Nancy C. Allen, BP America, Nancy T. Chang, Anne and Albert Chao, Eagle Global Advisors, and Wells Fargo. Generous funding also provided by the Friends of Asia Society Texas Center, a premier group of individuals and organizations committed to bringing the best in public programming. 
Business & Policy Presenting Sponsors

Presenting Partner
Reception Sponsor
Event Details
6 - 8:30 p.m.
1370 Southmore Blvd, Houston, Texas 77004
Buy Tickets
$10 Asia Society and AACC Members, $20 Nonmembers
20180220T180000 20180220T203000 America/Chicago Asia Society: The Transpacific LNG Pipeline: Are Australia and the U.S. Competing for Asia's Growing Demand?

For event details visit https://asiasociety.org/texas/events/transpacific-lng-pipeline-are-australia-and-us-competing-asias-growing-demand 1370 Southmore Blvd, Houston, Texas 77004
Join the Facebook Event »