Small Business Exporting in Asia and Beyond
VIEW EVENT DETAILS
Presented in partnership with the U.S. Small Business Administration
This program has taken place. Find the event recap and program video here »
---
Schedule
Thursday, December 2, 2021
6 p.m. Moderated Discussion
6:45 p.m. Audience Q&A
Sign up to receive a reminder email about this program:
---
Live Webcast
Nearly 96 percent of consumers live outside the United States, and two-thirds of the world's purchasing power is elsewhere. The U.S.'s economic destiny lies in the Indo–Pacific where trade can help revitalize U.S.–Asia relations as well as the domestic U.S. economy.
Asia Society Texas is partnering with the U.S. Small Business Administration (SBA) to help small business owners learn how to work with local agencies and organizations for their trade needs. Hear from SBA's Deputy District Director for the Houston District Office Mark Winchester, U.S. Commercial Services International Trade Specialist Brent Klepko, and Export-Import Bank Regional Director Eric Miller and learn methods for finding and meeting expert foreign buyers from U.S. Commercial Services, how EXIM Bank can help with export insurance and risk management, and more.
---
About the Speakers
Brent Klepko is an international trade specialist at U.S. Commercial Services in Houston. He is a native of Tampa, Florida and longtime resident of New Orleans, Louisiana. In 1989, he joined the United States Marine Corps and after completion of honorable service, Brent worked in the construction industry until 2001 in the New Orleans metropolitan area. In 2002, after graduating with a B.A. from the University of New Orleans, he started an 8-year political and governmental relations career on both the state and federal level. He worked on campaigns in various capacities and was a governmental policy aide for state government and on the federal level. Since 2011, Brent has worked for a defense contractor specializing in fast-boat production and then as a field engineer in oil and gas drilling operations. He also graduated with his M.A. from Georgetown University in 2014 in international affairs. He joined the U.S. & Foreign Commercial Service in October 2015 and currently works in the Houston office.
Eric Miller is the Houston Regional Director for EXIM Bank. He is a Texas native and experienced international trader. Prior to joining the Bank, Eric spent over a decade in the private sector exporting capital equipment to buyers in 33 countries covering the continents of Africa, Asia, South America, and Europe. As a prior customer of EXIM, he experienced firsthand how the Government Agency can be leveraged as a strategic tool to increase sales. He is passionate about international business and excited to be an advocate for EXIM. Eric attended the University of Houston's Bauer School of Business where he earned a B.B.A. in Operations Management and continued with MBA studies majoring in Finance. Eric is Certified in Global Business by the Harvard Business School and also as a Global Business Professional by NASBITE International.
Mark Winchester is the Deputy District Director for the Houston District Office of the U.S Small Business Administration and has been with the agency for 10 years. As Deputy District Director, his duties include supervising district staff and assisting the District Director in overseeing the delivery of SBA programs and services in the 32 counties served by the district. Last year, this included over $1Billion in loan guarantees and surety for small businesses in the district. Mark is also 2015 Ike Award Recipient. Established by President Dwight D. Eisenhower in 1957 the President's Award for Distinguished Federal Civilian Service was created to allow the President to recognize civilian officers or employees of the federal government who have made contributions "so outstanding that the officer or employee is deserving of greater public recognition than that which can be accorded by the head of the department or agency in which he is employed." 
Before joining SBA, Mark worked for the University of Texas Rio Grande Valley (UTRGV) for nearly eight years. During that time period he worked for the Women's Business Center (WBC), Small Business Development Center (SBDC), the Veteran's Business Outreach Center (VBOC) and the Rio South Texas Regional Procurement Technical Assistance Center (PTAC). Mark is also a three-time recipient of the Lower Rio Grande Valley (LRGV) District Office Counselor of the Year Award and a two-time recipient of both the SBDC State Star Award and Congressional Letters of Recognition. While at UTRGV, Mark held various positions including SBDC Certified Business Advisor (CBA) Level IV Counselor, Special Projects Coordinator and Assistant SBDC Director. In addition, he served as VBOC Director and Director of the Rio South Texas Regional PTAC. Prior to UTRGV, Mark was an AmeriCorps VISTA volunteer for a non-profit in the area of housing and economic development. He has also worked for several insurance companies and was exposed to complex litigation, risk management, and underwriting. Mark has also worked for the State of Connecticut Attorney General's Office as well as U.S. Navy Submarine Force. Mark holds an AS, BBS, and MBA from the University of Connecticut at Storrs. His expertise is in Finance and Information Technology. 
---
About the Moderator
Dr. Sunny Zhang is a researcher, educator, entrepreneur, and investor focusing on behavioral science and digital innovation for over 20 years. She is a Founding Partner at Z LAB Ventures, a venture studio based in Houston, Texas, building and investing in impact-driven tech startups, and Associate Professor of Marketing at the University of St. Thomas.
As a researcher and educator, Dr. Zhang specializes in consumer and organizational behavior, digital marketing, social networks, and international business. She received her PhD in Marketing with a minor in Social Psychology and her Master of Business from the Kelley School of Business at Indiana University, Bloomington, and her M.S. in Applied Psychology from the Chinese Academy of Sciences. She has published in premium journals and been teaching undergrad and MBA courses at business schools for 17 years, including the University of Alabama, Indiana University, and Colorado State University.
As an entrepreneur and investor, Dr. Zhang is passionate about bridging gaps and closing divides for underestimated founders and underserved communities. Her venture studio Z LAB supports women, minority, and immigrant founders. She serves as the program advisor for Women in AI USA and on the board of advisors for the George H. W. Bush Foundation of U.S. China Relations as well as other nonprofit organizations. She started the Born Global movement to onboard diverse entrepreneurs and investors and to interconnect local and international ecosystems.
---
Asia Society hosts today's leading voices, providing commentary on events in news, society, and culture. Opinions expressed do not necessarily reflect Asia Society views.
---
Asia Society Texas Business & Policy Programs, Endowed by
Huffington Foundation
Business and Policy programs at Asia Society Texas are presented by Bank of America, Muffet Blake, ConocoPhillips, ExxonMobil, and United Airlines. Major support comes from Nancy C. Allen, Chinhui Juhn and Eddie Allen, Nancy Pollok Guinee, and Mary Lawrence Porter, as well as The Brown Foundation, Inc. and Houston Endowment. Additional funding is provided by the Friends of Asia Society Texas Center, a dedicated group of individuals and organizations committed to bringing the best in public programming.
Business & Policy Presenting Sponsors
Program Partner
---
About Asia Society Texas
Asia Society Texas believes in the strength and beauty of diverse perspectives and people. As an educational institution, we advance cultural exchange by celebrating the vibrant diversity of Asia, inspiring empathy, and fostering a better understanding of our interconnected world. Spanning the fields of arts, business, culture, education, and policy, our programming is rooted in the educational and cultural development of our community — trusting in the power of art, dialogue, and ideas to combat bias and build a more inclusive society.
---
More from Asia Society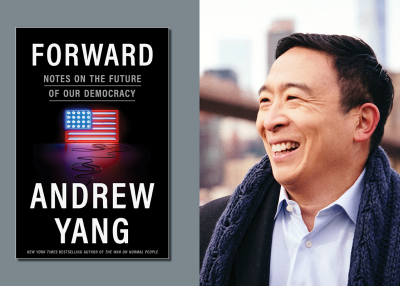 18 Jan 2022
8 - 9:30 a.m.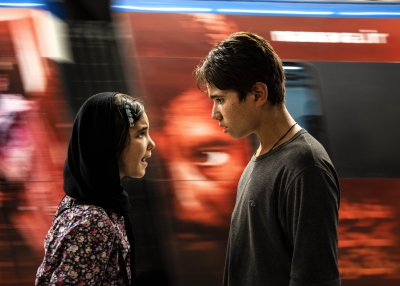 26 Jan 2022
7 - 8:30 p.m.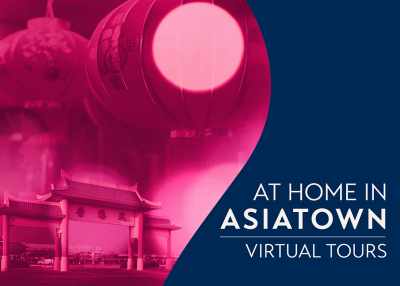 Online
Event Details
Online
6 - 7 p.m.
Houston Time
Calculate your local time »
20211202T180000 20211202T190000 America/Chicago Asia Society: Small Business Exporting in Asia and Beyond

For event details visit https://asiasociety.org/texas/events/small-business-exporting-asia-and-beyond For event details visit https://asiasociety.org/texas/events/small-business-exporting-asia-and-beyond