Shank's Mare Puppetry Workshop
VIEW EVENT DETAILS
Join visiting puppetry artists Tom Lee and Koryu Nishikawa V (co-creators of Shank's Mare at Asia Society Texas Center), for a special workshop exploring Japanese traditional puppetry.
Mr. Nishikawa, a fifth generation Japanese puppet master, will illustrate and explain his unique tradition called kuruma ningyo or cart puppetry. Participants will have a hands-on opportunity to handle traditional and contemporary puppets and learn basic puppetry techniques. In addition, Japanese musician Chieko Hara and American composer Bill Ruyle will demonstrate how their different musical traditions "speak" to each other in the production of Shank's Mare. This rare and exciting opportunity will also include traditional Japanese puppeteer Ryukumi Nishikawa and the U.S. company of Shank's Mare including CB Goodman, Josh Rice, Justin Perkins, Takemi Kitamura, Chris Carcione and Tomas Delvalle.
Recommended for ages 8 and older.
---
About the Artists
Tom Lee is a puppet artist, designer and director who specializes in Asian inspired puppet theatre. He performed extensively as a puppeteer including in the Tony Award-winning War Horse on Broadway, in Madama Butterfly at the Metropolitan Opera and in Petrushka & Le Grand Macabre with the New York Philharmonic. In addition, he has designed and directed puppetry for theatre and opera including The Scarlet Ibis at HERE Arts Center, Saggitarius Ponderosa with The National Asian American Theatre Company and the stage adaptation of Haruki Murakami's The Wind-Up Bird Chronicle. His recent work includes live feed video design for Dan Hurlin's Demolishing Everything with Amazing Speed (Bard Summerscape, American Dance Institute, Holland Festival). Mr. Lee has done extensive work in Japan with Japanese traditional puppeteer Koryu Nishikawa V. They collaborated on Shank's Mare, combining traditional and contemporary puppetry techniques, video projection and live Western and Japanese music. www.tomleeprojects.com
Koryu Nishikawa V is the fifth generation headmaster of the 160 year-old traditional puppet theatre company, Hachioji Kuruma Ningyo (cart puppet theatre of Hachioji), designated an Intangible Folk Custom Cultural Asset by the Japanese government. This unique form of puppetry was developed by the first Koryu Nishikawa at the end of the Edo Era, in Hachioji, a suburb of western Tokyo. As a child, Koryu Nishikawa V received instruction in kuruma ningyo from his grandfather (Koryu Nishikawa III) and his father (Koryu Nishikawa IV). At age 23, he studied sanninzukai (three-person manipulation technique) with the Bunraku National Theatre. In September 1996, he received his stage name Koryu Nishikawa V, as the hereditary successor to lead Hachioji Kuruma Ningyo. Koryu Nishikawa V teaches and directs for traditional puppet theatre companies throughout Japan and is a proponent of educating future generations about the kuruma ningyo form and its history. He has taught kuruma ningyo as a guest artist for The Swedish National Puppet Theatre Company, the Swedish Puppetry Institute and numerous companies and colleges in the Europe and America. In addition, Nishikawa's company has performed in over forty countries, including the Union Internationale de la Marionette (UNIMA) festivals in the Soviet Union, England, Belgium, India, Hungary and France. Other notable performances include the 1976 U.S. Bicentennial celebrations, Belgian Music Festival, the Lisbon International Puppet Festival and the 2014 Festival Internacional Cervantino in Mexico. In 2000, Mr. Nishikawa participated in the Uruguay Theatre Festival, where he received the Florencia Sánchez Prize for best foreign performance. In 2004, Koryu Nishikawa was chosen as the Cultural Ambassador of Hachioji City and, in 2006, he received the Hachioji City Cultural Testimonial Award. Hachioji Kuruma Ningyo regularly performs with Shinnai Joruri Narrative Song master Tsuruga Wakasanojo XI, a designated Living National Treasure. Koryu Nishikawa V has led Hachioji Kuruma Ningyo for 30 years.
Percussionist Bill Ruyle has been a musician and collaborator for new music, theater and dance in NYC and abroad for over thirty years. An accomplished player of all instruments in the percussion family, Bill has performed in a variety of settings from Lincoln Center to international festivals in Europe and Asia, Broadway, Off-Broadway, and Off-Off Broadway.
Chieko Hara is a Japanese traditional musician specializing in koto, shamisen and Japanese flute. Ms. Hara is a graduate of the Japanese Music Department of the prestigious Tokyo National University of Fine Arts and Music, now Tokyo University of the Arts. She composed the score for Shank's Mare, in collaboration with Bill Ruyle, and is a frequent performer with Hachioji Kuruma Ningyo.
Ryukumi Nishikawa is a Japanese puppeteer and member of Hachioji Kuruma Ningyo since 1994. As a female performer of traditional and contemporary puppetry, she is especially unique in the Japanese puppetry community. She has toured extensively internationally, appeared on Japanese national television and performed with puppet theater POOK for over 14 years.
---
Bank of America is presenting sponsor of Performing Arts & Culture programs. Generous funding also provided by AARP, Nancy C. Allen, CNOOC-NEXEN, the City of Houston through Houston Arts Alliance, The Clayton Fund, the Cullen Trust for the Performing Arts, Daikin, JGC Corporation, Kuraray, and Mickey Rosenau & Dr. Ellen Gritz. Funding is also provided from Friends of Performing Arts & Culture at Asia Society Texas Center, a premier group of individuals and organizations committed to bringing the best in public programming to Houston. This workshop is made in collaboration with Tom Lee Projects.
Presenting Sponsor

Program Sponsors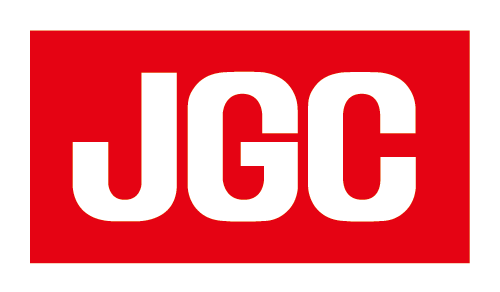 Event Details
2 - 3:30 p.m.
1370 Southmore Blvd Houston, TX 77004 713.496.9901
Buy Tickets
$5 Members; $10 Nonmembers. All sales final.