Screen Asia: QFest's "Small Talk"
VIEW EVENT DETAILS
"Huang's goal with the film is an undeniably personal one, but the honest moments in Huang's documentary inherently create a film that resonates with everyone...After all, love is love." — The Daily Californian
""Small Talk' is exceptional in how it captures emotion and crafts an outstanding cinematic experience, complete with tears and laughter. This film is pivotal to the current LGBTQ population worldwide and premieres during a crucial time as Taiwan attempts to lead the struggle for LGBTQ rights in Asia." — Visual Communications
---
Director Huang Hui-chen dissects her complicated relationship with her lesbian mother in Small Talk. The Taiwanese documentary won the 2017 Teddy Award for Best Documentary.
This special screening is presented in collaboration with QFest.
Schedule
3:00 pm | Opening remarks
3:15 pm | Small Talk Screening
About the Film
Small Talk
"Small Talk is the director's courageous portrayal of her family story, which gives the audience an inside look at a culture we might not be familiar with. This powerful documentary manages to be of universal significance and extremely intimate at the same time." 
— Teddy Jury at the Berlinale Panorama
Director: Hui-Chen Huang, 2016, Taiwan, 88 minutes
Anu is a tomboy. Married off at a young age—as was customary in Taiwan in the 1970s—she had two children. Anu soon divorced her violent husband and raised her daughters alone. Since then, her only romantic relationships have been with women whom, like her, earn a living as professional mourners at funerals.
It's considered taboo in Taiwanese culture to question a mother's love, but that's exactly the topic of this intimate portrait by her daughter, Hui-chen Huang. Mother and daughter set off on a journey together into the past, during which Hui-chen confronts Anu with questions that have tormented Hui-chen for many years.
In a series of long shots the two women discuss loneliness, trust, and abuse, yet most of these discussions end in painful silence. Shifting focus in order to plumb the depths of their relationship, Hui-chen attempts to understand her mother by also talking to her mother's siblings and ex-lovers. In doing so she paints a picture of the changing lives and conditions for three generations of women in Taiwan.
Director's Statement
As a filmmaker, I've always told the stories of the marginalized, powerless, or underrepresented. I feel their pain, their suffering, their powerlessness, and their frustrations because those have also been my experiences.
When it comes to my own story, I haven't had the courage or strength to utter a sound, because exposing myself is hard, asking if I'm loved is harder, and facing the truth is the hardest.
But I can no longer use my fears as an excuse because my role has evolved. Now that I'm a mother myself, I see my mom with a different perspective. And that new perspective forces me to reckon with my past and face my fears. I hope that this process can help both myself and my mother walk out of the shadows and away from the pain that have plagued us for so long.
Trailer
About the Director, Hui-Chen Huang
Hui-chen Huang is an activist, documentary filmmaker, and mother of a precocious little girl. Prior to embarking on her first feature documentary, Hui-chen worked for NGOs such as the Taiwan International Workers Association and China Time's Trade Union, advocating for labor rights and social justice. It was during this time that she began documenting the plight of the disadvantaged and the voiceless. Her intimate profiles of the less fortunate and the exploited became tools used for social change. Most recently, Hui-chen served as Secretary General of Taipei Documentary Union, and is currently working on her memoir to be published in 2017.
About Qfest
QFest is dedicated to promoting the arts as a powerful tool for communication and cooperation among diverse communities by presenting programs by, about, and of interest to the gay, lesbian, bisexual, transgender and queer community. For more information, please visit q-fest.com.
Related Links
The Spectrum: QFEST 2017: Houston's LGBTQ Film Festival Premieres July 27-31
Houston Press: 21 Best Things to Do in Houston This Week: Meteor Showers and a Splash Bash
The News Lens: INTERVIEW: Facing Past Pain and Empowering Others Through 'Small Talk'
Global Times: 'Small Talk': One Taiwan director's courageous tale of family strife
Hong Kong Free Press: 'Small Talk': A Taiwanese director's tale of homosexuality, poverty and Taoism
The Taipei Times: Movie review: Small Talk
Asia Times: Small Talk: a video love letter
The Daily Californian: 'Ri Chang Dui Hua' provides crucial dialogue for LGBTQ+ communities that extend beyond Taiwan
Point of View Magazine: Review: 'Small Talk'
Visual Communications: Huang Hui-Chen's SMALL TALK is an Important Conversation
Performing Arts at Asia Society Texas Center are presented by Bank of America. Major support comes from Nancy C. Allen, Ellen Gritz and Milton Rosenau, the City of Houston through Houston Arts Alliance, and the Anchorage Foundation. Generous funding also provided by AARP, The Clayton Fund, Miller Outdoor Theatre, New England Foundation for the Arts, and through contributions from the Friends of Asia Society, a premier group of individuals and organizations committed to bringing exceptional programming to Asia Society Texas Center.
Presenting Sponsor

Program Sponsors


Presenting Partner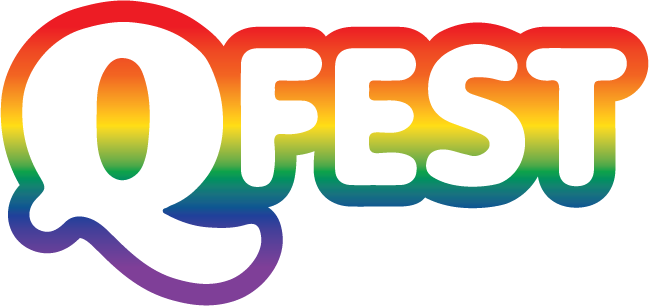 Event Details
1370 Southmore Blvd Houston, TX 77004 713.496.9901
Buy Tickets
$5 Members, $10 Nonmembers. All sales final.

Add to Calendar
20170730T200000
20170730T220000
UTC
Asia Society: Screen Asia: QFest's "Small Talk"
1370 Southmore Blvd Houston, TX 77004 713.496.9901
---
Planning to attend? Tell your friends on Facebook!
Join the Facebook Event »