Performing Asia: Pro Musica Nipponia
VIEW EVENT DETAILS
Pro Musica Nipponia is a group of leading composers and musicians devoted to performing classical and contemporary compositions from Japan and the West. The ensemble's unique feature is that all music is performed by traditional Japanese musical instruments. Sometimes abbreviated as "Nipponia," the artists express ancient forms and traditional aesthetics through the spirit of the present.
In collaboration with University of Hawaii, Nipponia's Asia Society performance will explore new works by Japanese and American composers, as well as traditional music. Three of the ensemble's master musicians (below) will perform the concert, complemented by New York Intercultural Music Society violinist, Sean Wang.
Hiromu Motonaga, shakuhachi (traditional end-blown flute)
Hiroshi Hozumi, shamisen (three-stringed lute)
Keiko Hisamoto, koto (strung zither, national instrument of Japan)
Related Link
Houston Press: Pro Musica Nipponia
Bank of America is the presenting sponsor of performing arts and cultural programs, with generous support from the City of Houston through Houston Arts Alliance, the Hearst Foundations, and Mickey Rosenau & Dr. Ellen Gritz. Lead support is provided by the Cullen Trust for the Performing Arts, The Clayton Fund, the Favrot Fund, and the Wortham Foundation. Support is also provided by Friends of Performing Arts & Culture, a premier group of individuals and organizations committed to bringing the best in public programming to Houston. This program is presented in collaboration with University of Hawaii and Pro Musica Nipponia, Ars Lyrica Houston, and Japan America Society of Houston.
Asia Society Presenting Sponsor

Asia Society Program Sponsors


Presenting Partners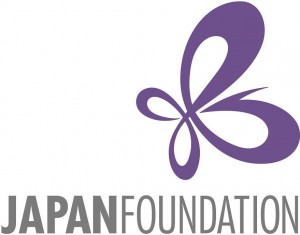 Event Details
2 - 4 p.m.
1370 Southmore Blvd Houston, TX 77004 713.496.9901
Buy Tickets
$15 Asia Society, Ars Lyrica, and JASH Members, $25 Nonmembers. All sales final.
20160228T140000 20160228T160000 America/Chicago Asia Society: Performing Asia: Pro Musica Nipponia Japan's leading ensemble performs a program of classical and contemporary compositions on traditional Japanese instruments.

For event details visit https://asiasociety.org/texas/events/performing-asia-pro-musica-nipponia 1370 Southmore Blvd Houston, TX 77004 713.496.9901
---
Planning to attend the event? Tell your friends on Facebook!
Join the Facebook Event »