Performing Asia: Music of Turkey with Hoppa Project
VIEW EVENT DETAILS
featuring Ismail Lumanovski and Ayşe Taşpınar
Asia Society kicks off a weekend of Turkish music concerts and lectures in collaboration with the Shepherd School of Music, Rice University with world-renowned Turkish clarinetist Ismail Lumanovski, pianist Ayşe Taşpınar and Hoppa Project. They will present folk music as well as works by Ottoman composers, Ahmed Adnan Saygun, and Ulvi Cemal Erkin.
Asia Society is proud to present, for the third year, cross-cultural Asian music in collaboration with the Shepherd School of Music at Rice University. The partnership features a full weekend of programming focusing on the music of Turkey with workshops, lectures, a library exhibition, and two concerts by international, national and local guest musicians and scholars. Programs on September 14 and 16 will take place at Rice University.
Schedule
6:30 pm | Part I: Music from the Ottoman Empire
Historical introduction by Dr. Cengiz Şişman
Pianist Dr. Ayşe Taşpınar presents solo piano and cello-piano works by Sultan Abdülmecid, Edgar Manas, Vardapet Komitas, Tigran Tchouhadjian, Khalifah Abdülmecid Efendi, and Cemil Arif Bey
7:15 pm | Reception featuring Turkish cuisine
8:00 pm | Performance, Part II  
Variety of Turkish folk music performed by clarinetist Ismail Lumanovski accompanied by Turkish folk percussion
Hoppa Project performs piano and violin-piano works by Ahmed Adnan Saygun and Piano Quintet by Ulvi Cemal Erkin
Please visit the Shepherd School of Music's website for additional events taking place September 14 and 16 or www.hoppaproject.com for the full schedule.
About Ismail Lumanovski
Clarinetist Ismail Lumanovski has launched a major career as a soloist, chamber musician in both classical and cross-over repertoire. His synergistic blend of natural talent and training combines the spirit of folk music with the discipline of classical music.
Lumanovski's performances throughout the United States, Europe, Australia, the Middle East, Brazil, Korea and China have received critical acclaim. He is proud to have been the soloist of his New York début of the Carter Clarinet Concerto with musicians from New Juilliard Ensemble and the Lucerne Festival Academy with Maestro Boulez. The New York Times wrote of his work under Pierre Boulez, "the soloist — the brilliant, fearless young clarinetist Ismail Lumanovski — aligned himself with various instrumental contingents of the large ensemble."
Professionally, Lumanovski has performed with extraordinary musicians and orchestras including: Die Deutsche Kammerphilharmonie, The Berklee Middle Eastern Fusion Ensemble, New Juilliard Ensemble, World Youth Symphony Orchestra, Qatar Philharmonie, Lucerne Festival Orchestra, Macedonian Philharmonic Orchestra, Marcel Khalife, Al Di Meola, Hüsnü Şenlendirici, Zülfü Livaneli etc.
Lumanovski is also a master improviser and performer of Macedonian, Turkish, and Gypsy music and is presently touring with the renowned New York Gypsy All-Stars. His sound blends Balkan folk music and western classical music with breathtaking dexterity, musicality and tenacity, lending his style a gratifying complexity.
About Ayşe Taşpınar
Ayşe Taşpınar has performed in concerts worldwide, including New York, Washington D.C., Chicago, Toronto, Ottawa, Mexico City, Caracas, Rio de Janeiro, Buenos Aires, Santiago, Rome, Milano, Granada, Montreal, Bloomington, Ankara, and Izmir. In 1999, she was invited to Macedonia to perform for the President of Macedonia and Turkish President Süleyman Demirel. That same year she performed in Washington D.C. as the artist of the delegation representing the 75th anniversary of the Turkish Republic.
In 2009-2010, Taşpınar was the recipient of a UCLA Ulmer Dissertation Year Fellowship for her thesis on piano music in the Ottoman Empire. Taşpınar was the soloist in Chopin's Piano Concerto No. 2 with the UCLA Symphony. Her most recent accomplishment was an acclaimed presentation at the Soka Gakkai International Culture of Peace Resource Center in Los Angeles, CA. Invited to participate in their "Distinguished Speakers Series," Taşpınar offered a lecture and piano performance on the topic, "Rediscovering the Shared Cultural heritage of Armenians and Turks through Music."
Earlier this year, Taşpınar performed with acclaimed Turkish and Armenian violinists, Cihat Aşkın, and Moves Pogossian, in Los Angeles and Washington, DC. Taşpınar is active as a soloist and chamber musician in the US.
Born in Paris, Taşpınar began her music education with her mother in her native Turkey. She continued her education at the Conservatorio di Roma "Santa Cecilia" with Pieralberto Biondi. After returning to Turkey, she continued her education at Bilkent University with Ersin Onay, receiving her B.M. with the first prize of the faculty. She returned to Italy in 2000 and earned the Diploma di Pianoforte from the Giuseppe Verdi Conservatorio di Milano. She studied with Vincenzo Balzani and completed her studies with the highest ranking. During her studies she won several international competitions, including the first prize at the Monterosa Kawai (2001), second prize at Vietri Sul Mare (2002), second prize at Castiglion Fiorentino (2003), and first prize at the Seiler Piano Competition (2004). In 2004 she was accepted into the graduate program at the Jacob School of Music in Indiana University, earning her M.M. and P.D. with Arnaldo Cohen. She has recently completed her D.M.A. at UCLA, where she was a student of Vitaly Margulis.
About Hoppa Project
Hoppa Project aims to promote music from Eastern Europe and the Middle East by performing the music of the region with a wide range of styles from folk to newly commissioned contemporary music.
Hoppa is an exclamation that is commonly used in the region to say "Come on!, Let's go!". Their goal is to expose people to a culture they might not know well, and also bring foreigners abroad back home with music. Hoppa Project brings western and eastern trained musicians together in order to discover cultural connections.
Hoppa Project was established in Pittsburgh, PA in 2015 by Erberk Eryılmaz and Laura Krentzman. Hoppa Project has collaborated with varied performers such as Macedonian clarinetist Ismail Lumanovski, Houston-based Apollo Chamber Players, and Australian-Turkish singer Ayşe Göknur Şanal. Hoppa Project has premiered works by Turkish composers Yiğit Kolat and Önder Özkoç, and Iranian-American composer Reza Vali.
In 2015, Hoppa Project presented a concert series of Turkish and Australian music to remember the 100 year anniversary of the events at Gelibolu (Gallipoli) during World War I. In 2016, Hoppa Project co-organized the Segâh Festival of Persian and Turkish Music, a multi-day festival held in Pittsburgh, PA that included performances and lectures that highlighted the cultural relationship between these two regions. Hoppa Project premiered and recorded Reza Vali's Sornâ (Folk Songs, Set No. 17) which is included in the album The Ancient Call released by Albany Records in 2016.
Currently based in Houston, TX, Hoppa Project hopes to contribute to the rich culture of the city by presenting music from Eastern Europe and the Middle East. For more information, please visit hoppaproject.com
Major support for Performing Arts programs at Asia Society Texas Center comes from Nancy C. Allen, Ellen Gritz and Milton Rosenau, the City of Houston through Houston Arts Alliance, and the Anchorage Foundation. Generous funding also provided by AARP, The Clayton Fund, Miller Outdoor Theatre, New England Foundation for the Arts, and through contributions from the Friends of Asia Society, a premier group of individuals and organizations committed to bringing exceptional programming and exhibitions to Asia Society Texas Center. This program is presented in collaboration with Hoppa Project and the Shepherd School of Music at Rice Univeristy.
Program Sponsors 


Presenting Partners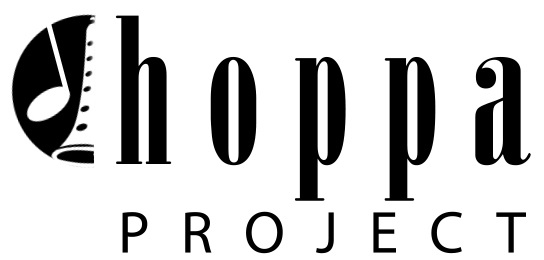 Promotional Partner

Event Details
6:30 - 9 p.m.
1370 Southmore Blvd Houston, TX 77004 713.496.9901
Buy Tickets
$15 Members, $20 Nonmembers. All sales final.