Performing Asia: Lâm-hun-koh Nanguan Music and Theater Troupe
VIEW EVENT DETAILS
Lâm-hun-koh Nanguan Music and Theater Troupe is devoted to preserving the tradition and essence of Nanguan music while also connecting the art with contemporary society. This performance at Asia Society Texas will inaugurate a series of performances across the United States including additional performances in Texas, Michigan, Illinois and California. The performances will also include live oral presentations by ethnomusicologist, Ying-Fen Wang, who will introduce the rich history of Nanguan music to American audiences.
Preceding the performance, audience members are invited to join the artists to learn more about them, their instruments, and the cultural tradition of Nanguan music.
Schedule
6:00 - 7:00 pm | Workshop
7:00 - 7:30 pm | Reception
7:30 - 9:00 pm | Performance
About Lâm-hun-koh Nanguan Music and Theater Troupe
Gang-a-tsui Nanguan Music and Theater Troupe was originally founded by Chou Yih-chang. After his passing, Mei-Hui Wei, along with many of the original members of Gang-a-tsui, founded the group Lâm-hun-koh to carry his legacy forward into the next generation. Gang-a-tsui Nanguan Music and Theater Troupe was commissioned by the Taiwan National Center for Traditional Arts to be cultural ambassadors for the Nanguan Opera Transmission Project, a cultural preservation project. Lâm-hun-koh aims to preserve the essence and spirit of Nanguan music and opera, while at the same time experimenting with various practices to connect Nanguan with contemporary society.
In 2002, Gang-a-tsui was featured at the Asian Traditional Arts Festival held in South Korea. That year, they also toured the U.S. for the first time, giving performances in New York, Washington, New Orleans, and Atlanta. Since then, they have performed in Japan, Poland, and Indonesia. Their presentations have been highly acclaimed and combine the traditional with the contemporary. Lâm-hun-koh represents the hope of carrying the tradition of Nanguan music into the future by many in Taiwan. 
Related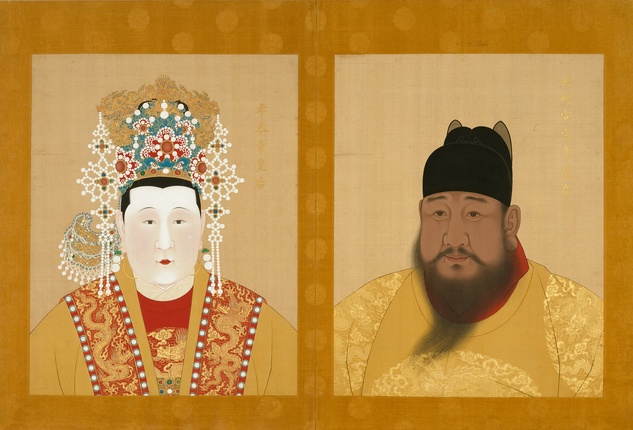 Opening October 23 at the Museum of Fine Arts, Houston, Emperors' Treasures: Chinese Art from the National Palace Museum, Taipei features masterpieces that highlight the artistic and cultural contributions of imperial rulers in China, from the Song dynasty to the Qing dynasty.
Bank of America is presenting sponsor of Performing Arts & Culture programs. Generous funding also provided by AARP, Nancy C. Allen, CNOOC-NEXEN, the City of Houston through Houston Arts Alliance, The Clayton Fund, the Cullen Trust for the Performing Arts, and Mickey Rosenau & Dr. Ellen Gritz. Funding is also provided from Friends of Performing Arts & Culture at Asia Society Texas Center, a premier group of individuals and organizations committed to bringing the best in public programming to Houston. This program is presented in collaboration with the Shepherd School of Music at Rice University.
Presenting Sponsor

Program Sponsors


Presenting Partner

Event Details
6 - 9 p.m.
1370 Southmore Blvd Houston, TX 77004 713.496.9901
Buy Tickets
$15 Members; $20 Nonmembers. All sales final.
Bought tickets? Tell your friends on Facebook!
Join the Facebook Event »