Performing Asia: IIIZ+ in Concert
VIEW EVENT DETAILS
Officially formed in Darmstadt, Germany in 2001, IIIZ+ ("three zee plus") features music for a unique combination of the three bridged east Asian zithers: the Korean gayageum, Japanese koto, and Chinese zheng.
Preceding the performance, audience members are invited to join the artists for a workshop to learn more about the cultural and sonic variances inherent in each of the instrument's individual sounds and playing techniques.
Schedule
6:00 - 7:00 pm | Workshop
7:00 - 7:30 pm | Reception
7:30 - 9:00 pm | Performance
About IIIZ+
IIIZ+ offers insights into musical and cultural interactions between China, Korea, and Japan in the context of the west. Each player, originally from Alaska, Japan, Taiwan, and Korea respectively, speaks with a different native tongue. The focus on the large-bridged zither instrument family brings into sharp relief both the archetypical similarities and differences among east Asia's individual living music traditions.
More than an "east-meets-west" experiment, the ensemble's complex, organic sound flows naturally to create a potent, vivid, entirely new transnational sound — a "sea change" in traditional notions of chamber, world, or new music that reverberates beyond any given performance.
IIIZ+ has been featured in festivals such as Musica Vitale in Berlin (Germany), Le Festival de l'Imaginaire at the Maison des Cultures du Monde in Paris (France), and at 38e Rugissants in Grenoble (France). The ensemble has toured France, The Netherlands, Belgium, Germany, the U.S., Japan, and Korea. Grants include a Commissioning Music/USA grant from Meet the Composer for a new work from Chinese-American composer Fred Ho, and a Chamber Music America Residency Grant to work at the Peabody Essex Museum in Salem, MA, and a touring grant from the Korea Foundation.
Related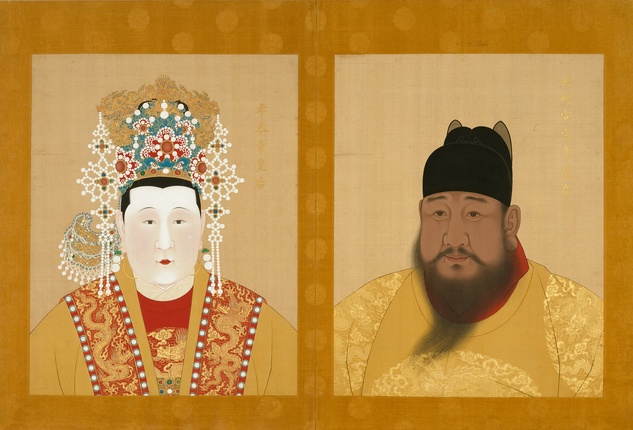 Opening October 23 at the Museum of Fine Arts, Houston, Emperors' Treasures: Chinese Art from the National Palace Museum, Taipei features masterpieces that highlight the artistic and cultural contributions of imperial rulers in China, from the Song dynasty to the Qing dynasty.
Bank of America is presenting sponsor of Performing Arts & Culture programs. Generous funding also provided by AARP, Nancy C. Allen, CNOOC-NEXEN, the City of Houston through Houston Arts Alliance, The Clayton Fund, the Cullen Trust for the Performing Arts, and Mickey Rosenau & Dr. Ellen Gritz. Funding is also provided from Friends of Performing Arts & Culture at Asia Society Texas Center, a premier group of individuals and organizations committed to bringing the best in public programming to Houston. This program is in collaboration with the Shepherd School of Music at Rice University.
Presenting Sponsor

Program Sponsors


Presenting Partner

Event Details
6 - 9 p.m.
1370 Southmore Blvd Houston, TX 77004 713.496.9901
Buy Tickets
$10 Members; $20 Nonmembers. All sales final.
Bought tickets? Tell your friends on Facebook!
Join the Facebook Event »