Performing Asia: Daniel Ho & Taiwu Children's Ancient Ballads Troupe
VIEW EVENT DETAILS
In partnership with Miller Outdoor Theatre, Asia Society welcomes the return to Houston of GRAMMY Award-winning ukulele musician Daniel Ho. Accompanied by the pure voices of Taiwan's Taiwu Children's Ancient Ballads Troupe, Daniel will perform moving reinterpretations of the Troupe's traditional love songs from their collaborative album To and From the Heart.
All performances at Miller Outdoor Theatre are free of charge. Assigned seating is available, and details on how to obtain those tickets, and other information about seating, can be found on Miller Outdoor Theatre's website.
Related Link
Asia Blog: Interview: What Do Hawaiian and Taiwanese Aboriginal Music Have in Common?
Daniel Ho Creations: Official Website
About Daniel Ho
Six-time GRAMMY Award-winner Daniel Ho is known for his sincere and enthusiastic performances on ukulele, slack key guitar, piano, and vocals. From Honolulu and based in Los Angeles, Daniel studied composing and film scoring, and made his debut with the chart-topping contemporary jazz band, Kilauea. His music is heard on film and television, and most notably, he sang the Hawaiian-language cover of Prince's Nothing Compares 2 U in the movie, Forgetting Sarah Marshall. His achievements also include GRAMMY nominations for his solo albums on ukulele and piano, and recognition for his work with Taiwanese aboriginal tribes on the Golden Melody Award-winning albums, On a Gentle Island Breeze and To and From the Heart. Daniel recently received his fourteenth GRAMMY Award nomination and a Golden Melody Award nomination for his world music album with Wu Man and Luis Conte, Our World In Song.
About The Taiwu Children's Ancient Ballads Troupe
The Taiwu Children's Ancient Ballads Troupe is from the indigenous Paiwan tribe in southern Taiwan. Paiwan ballads have been passed down through the generations as an oral tradition in the absence of written language. The songs link the children to their ancestors. In 2009, the Troupe performed in Belgium, France, Germany, and Luxembourg. In 2011, the troupe was voted one of the world's top five performance groups by audiences of Japan's Amazing Voice program.
Bank of America is the presenting sponsor of performing arts and cultural programs, with generous support from the City of Houston through the Miller Theatre Advisory Board, the City of Houston through Houston Arts Alliance, the Hearst Foundation, and Mickey Rosenau & Dr. Ellen Gritz. This performance is part of Asia Society's Spotlight Taiwan series, which is funded in part by a grant from the Ministry of Culture, Republic of China (Taiwan) and special patron Dr. Samuel Yin. Lead support is provided by the Cullen Trust for the Performing Arts, The Clayton Fund, and the Favrot Fund. Support is also provided by Friends of Performing Arts & Culture, a premier group of individuals and organizations committed to bringing the best in public programming to Houston.
Presenting Sponsors 


Program Sponsors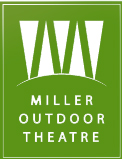 Event Details
6000 Hermann Park Drive Hermann Park
Free and open to the public. Tickets to be picked up at Miller Outdoor Theatre. All unclaimed seats will be released to the public 5 minutes prior to the start of the program.
20150814T203000 20150814T203000 America/Chicago Asia Society: Performing Asia: Daniel Ho & Taiwu Children's Ancient Ballads Troupe Daniel Ho joins Taiwan's Taiwu Children's Ancient Ballads Troupe to perform their collaborative album To and From the Heart.

For event details visit https://asiasociety.org/texas/events/performing-asia-daniel-ho-taiwu-children's-ancient-ballads-troupe 6000 Hermann Park Drive Hermann Park
Planning to attend? Tell your friends on Facebook!
Join the Facebook Event »