A Nation of Immigrants: A Discussion on Immigration Reform
VIEW EVENT DETAILS
Since the new U.S. administration entered office in 2017, immigration has been a constant point of debate. The drive to reform has raised questions about the supply of skilled and unskilled labor, humanitarian responsibilities, and national security. Stereotypes of migrants from across the Atlantic, Pacific, and U.S. land borders have hampered dialogue on the best solution moving forward. In addition to multi-generation residents, new migrants to Houston have transformed the city's demographics to make it one of the most ethnically diverse cities in the country according to Rice University's Kinder Institute for Urban Research. Within the Asian communities, Houston has large groups of Chinese, Filipino, Indian, Pakistani, and Vietnamese heritage, among other backgrounds. Join Asia Society for a discussion with national and local experts on immigration in the United States, the future of DACA (Deferred Action for Childhood Arrivals), and the RAISE (Reforming American Immigration for a strong economy) Act proposed in summer 2017.
---
Schedule
6:30 pm | Registration
7:00 pm | Program
---
About the Speakers
Alberto P. Cardenas, Jr. represents businesses affected by America's immigration laws, and advises corporate and academic clientele seeking resolution on statutory and regulatory issues. He has extensive experience in drafting legislative solutions on diverse matters and, in his tax policy practice, assists clients with issues pending before governmental entities. During the 109th and 110th Congress, Cardenas served as general counsel to the senior United States Senator from Texas, the Honorable Kay Bailey Hutchison, advising her on judicial appointments, legal affairs, and legislative matters. Prior to joining Senator Hutchison's senior staff, Cardenas was employed by the Texas Tech University System as counsel to the chancellor and director of federal relations. He is a member of the board of directors of the Houston Food Bank and the Houston Parks Board, and previously served as an appointee to the Harris County Housing Authority board of commissioners. He has been quoted as an authority by the National Journal Daily, the Houston Chronicle, the Associated Press, and is a special guest on the Lou Dobbs Tonight program on Fox Business News. As a result of his work, Beto has been recognized as one of Five Outstanding Young Houstonians in 2009, one of Five Outstanding Young Texans in 2010, and by Hispanic Business Magazine as one of the Top 100 most influential Hispanics in the United States.
---
Anne Chandler is the Executive Director of Tahirih Justice Center's Houston office. Tahirih Justice Center is a national, nonprofit organization that protects courageous immigrant women and children who refuse to be victims of violence. Since Tahirih opened its doors in Houston in 2009 Anne has provided the Houston office with strategic direction. With the goal of providing life-saving services to survivors of human trafficking, she serves as a member of the Houston Area Council on Human Trafficking and the Mayor's anti-trafficking task force. Anne also serves on the Board of the Harris County Domestic Violence Coordinating Council and the Board of Houston's Immigration Legal Services Collaborative. Her lifetime work of marshaling pro bono attorneys to represent human trafficking survivors and others fleeing horrific violence has been recognized by the State Bar of Texas and the Christian Science Monitor, "Help for Female Immigrants Fleeing Violence Is This Lawyer's Calling." Prior to joining Tahirih in August of 2009, Anne was a Clinical Professor for the University of Houston Law Center where she served as the Interim Director of the Immigration Law Clinic. Prior to joining the University of Houston Law Center in 2003, she was the Director of Immigration Legal Services for the YMCA International Services of Greater Houston.
---
Ali Noorani is the Executive Director of the National Immigration Forum, an advocacy organization promoting the value of immigrants and immigration. Prior to joining the Forum, Noorani was Executive Director of the Massachusetts Immigrant and Refugee Advocacy Coalition, and has served in leadership roles within public health and environmental organizations. In 2015, Noorani was named a lifetime member of the Council on Foreign Relations. Noorani is a sought-after commentator, and has been interviewed by The New York Times, The Washington Post, The Economist, Associated Press, and by several other national, regional, and international media. He is also a frequent guest on a range of television and radio shows, including MSNBC, the Lou Dobbs Show, the Bill O'Reilly Show, the Sean Hannity Show, Washington Journal, PBS Newshour, Fusion, NPR (the Diane Rehm Show, On Point, and Marketplace), and is an op-ed contributor to CNN.com, FoxNewsLatino.com, among others. Noorani is a regular guest on local talk radio shows across the country. His new book, There Goes the Neighborhood, explores how people across the heartland of America are learning to welcome and value immigrants.
---
About the Moderator

Charles C. Foster, who served as Chairman of Asia Society Texas Center for 20+ years, is Chairman of Foster LLP (formerly FosterQuan, LLP), one of the largest global immigration law firms. He received his Bachelors from the University of Texas and his J.D. from the University of Texas School of Law. Charles is a Board member and the founding Chairman of the State Bar of Texas Immigration and Nationality Law Section, the past national President of the American Immigration Lawyers Association and the Chairman of the American Bar Association Coordinating Committee on Immigration Law. Charles served as the principal advisor to President Bush on U.S. immigration policy during the 2000 and 2004 presidential campaigns and was an advisor on immigration policy issues to President Barack Obama in the 2008 campaign. He is also Chairman of US China Partnerships, Americans for Immigration Reform, a 501(c)(3) affiliate of the Greater Houston Partnership and the GHP's Immigration Task Force. He is a member of the Board of Directors of the GHP as well as its Executive Committee and on the Board of the Houston Ballet. He was designated a "Texas Super Lawyer" from 2003 to 2014 by Texas Monthly, the "Top Notch Lawyer in Immigration" in the Texas Lawyer "Go To Lawyers Guide," the #1 Ranked Immigration Lawyer in Texas by Chambers USA and he was listed as one of the nation's "20 most powerful employment attorneys" in immigration by Human Resource Executive in June 2011. He was the 2013 recipient of the Houston Bar Association's prestigious Leon Jaworski Award and was featured in the critically acclaimed movie Mao's Last Dancer.
---
Asia Society Texas Center Business & Policy Programs, Endowed by
Huffington Foundation
Bank of America, Muffet Blake, ConocoPhillips, ExxonMobil, United Airlines, and Vinson & Elkins LLP are presenting sponsors of Business & Policy programs, with lead support from Nancy C. Allen, BP America, Nancy T. Chang, Anne and Albert Chao, Eagle Global Advisors, and Wells Fargo. Generous funding also provided by the Friends of Asia Society Texas Center, a premier group of individuals and organizations committed to bringing the best in public programming. This program is presented in partnership with the National Immigration Forum.
Presenting Sponsors

Presenting Partner
Promotional Partners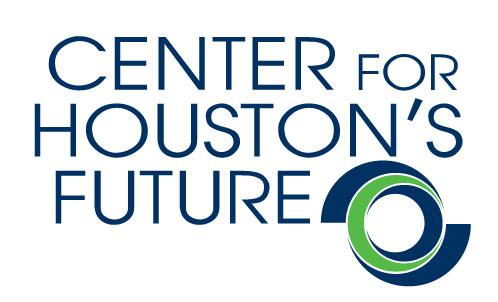 Event Details
6:30 - 8:15 p.m.
1370 Southmore Blvd Houston, Texas 77004
Buy Tickets
$10 ASTC and NIF Members, $20 Nonmembers. All sales final.
20170920T183000 20170920T201500 America/Chicago Asia Society: A Nation of Immigrants: A Discussion on Immigration Reform Join Asia Society for a discussion with national and local experts on immigration in the United States and the RAISE (Reforming American Immigration for a strong economy) Act.

For event details visit https://asiasociety.org/texas/events/nation-immigrants-discussion-immigration-reform 1370 Southmore Blvd Houston, Texas 77004
---
Planning to attend? Tell your friends on Facebook!
Join the Facebook Event »