Nancy Tsou Performs "Chopin: The Nocturnes"
VIEW EVENT DETAILS
This program is at capacity. We are no longer taking reservations. For questions, please call 713.496.9901.
"Tsou's playing reveals a genuine personal connection to the composer's spirit. The quasi-improvisational feeling and quiet inwardness are beautifully captured."
—Phillip Scott, Limelight (Australia's Classical Music and Arts Magazine)
Classical pianist Nancy Tsou (pronounced "Zo"), described as having a "true vision of the romantic spirit of music," visits Houston for two long-awaited performances. The idea of music as a reflection of society and as a personal expression of the composer to the audiences preoccupies Tsou, who deeply admires the classical tradition of the greats such as Bach and Chopin. Tsou enjoys playing to smaller audiences, thus creating a more intimate atmosphere reminiscent of the soirées of the 19th century. Among these highlights are the series of six Piano recitals she performed in Como House, Toorak, Melbourne in recent years.
Tsou joins Asia Society Texas Center to play Chopin nocturnes from the sets of opus 2, 15, 27, 32, and 48, and the Scherzo op.35, no.2. Chopin nocturnes are considered among the finest short solo works.
Asia Society Texas Center
1370 Southmore Blvd
Houston, TX 77004
3:00 pm | Recital
5:00 pm | Reception
Tsou has recently recorded a nationally acclaimed CD of "Chopin Nocturnes." This CD is available on iTunes, and will be for sale with autograph following the recital.
Please note, Nancy Tsou will also perform at Rice University's Shepherd School of Music on Saturday, March 18, 2017 at 3 PM. To RSVP for that performance, please call 281.495.3100.
About Nancy Tsou
Tsou began her musical education at age five, in Argentina, and continued her studies in Melbourne and New York. She was awarded a scholarship to study at the Conservatorium of Music at Melbourne University where she gained her Master of Music degree. She has since been on the faculty staff at Melbourne, Monash and Wollongong Universities. Professional engagements have included solo recitals in Australia and overseas, among them are several tours with the Queensland, NSW, ACT and the Victorian Arts Councils, performing extensively in each state to laudable reviews. She has also taken part in many Arts Festivals, such as the Chinese Arts Festival and the Brunswick, Kyneton, Bendigo, Swan Hill and Ballarat Arts Festivals.
Tsou has also toured China and performed solo recitals and given master classes at five of the most prestigious conservatoriums, among them, the Shanghai Conservatorium and the Central Conservatorium in Beijing. In Taipei, she performed to a packed audience at the Taipei Arts Centre. Tsou has recently been appointed Principal Pianist with 'Rewire', a non-profit organization specializing in Music as a Healing Art and regularly donates her art to the sick, the elderly and the infirm. Also with 'Rewire', Tsou is planning a piano competition with no age limit, to encourage music making across the whole community.
Program Sponsors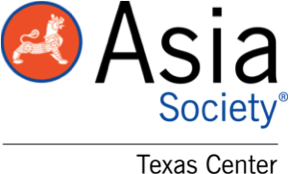 Event Details
3 - 6 p.m.
1370 Southmore Blvd Houston, TX 77004 713.496.9901
RSVP
This program is at capacity. We are no longer taking reservations. For questions, please call 713.496.9901.

Add to Calendar
20170319T200000
20170319T230000
UTC
Asia Society: Nancy Tsou Performs "Chopin: The Nocturnes"
1370 Southmore Blvd Houston, TX 77004 713.496.9901
---