Knowing What to Trust: Fake News' Global Role in Society and Political Campaigns [SOLD OUT]
VIEW EVENT DETAILS
In collaboration with Highness the Aga Khan Council for the Southwestern United States and the World Affairs Council of Greater Houston
This event is sold-out. Tickets will not be available for purchase at-door.
---
With the 24 hours news cycle, our ability to learn what is happening both in our communities or halfway across the world is easier than ever before. However, with increased access also comes the possibility for stories to be disseminated and shared much quicker than their accuracy can be verified. Social media has added to this dilemma through its focus on sensational headlines and eye-catching imagery to attract viewers' attention.
Recently, "fake news" has increasingly played a role in political decisions and business transactions as people look to be better informed and influence the competition's perception of an issue. "Fake news" is not an issue specific to the United States, as Asian and European politicians have recently claimed that inaccurate information is aimed at destabilizing their countries and propping up interests from the opposition.
How might news become more influential in our everyday lives? How is the "fake news" experience similar and different in varying parts of the world? Join Asia Society for a discussion with journalist and MSNBC anchor Ali Velshi on this important and timely topic.
---
Schedule
6:00 pm | Reception
7:00 pm | Program
---
About the Speaker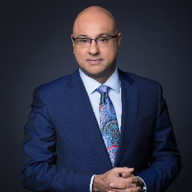 Ali Velshi is an MSNBC anchor & business correspondent with NBC News and co-host of MSNBC's weekly business show "Velshi & Ruhle." He also spearheads MSNBC's fact-checking segment, "For Facts Sake."
Most recently, he hosted "Ali Velshi On Target," a nightly prime-time show on Al Jazeera America that spoke truth to power through debate, interview and on-the-ground reporting. Velshi has reported from the U.S. Presidential campaign trail, as well as covering ISIL and the Syrian refugee crisis from Turkey, the days leading up to the nuclear deal from Tehran, the tensions between Russia and NATO from Eastern Europe and the High Arctic, the debt crisis in Greece, and the funeral of Nelson Mandela in South Africa.
Velshi joined Al Jazeera America from CNN, where he was the channel's Chief Business Correspondent, anchor of CNN International's "World Business Today" and the host of CNN's weekly business roundtable "Your Money." Velshi also co-hosted CNN's morning show, "American Morning."
Velshi was nominated for two 2016 Emmy Awards for work on disabled workers and Chicago's red-light camera scandal. In 2010, Velshi was honored with a National Headliner Award for Business & Consumer Reporting for "How The Wheels Came Off," a special on the near collapse of the American auto industry. Additionally, CNN was nominated for a 2010 Emmy for Velshi's breaking news coverage of the attempted terror attack by Umar Farouq Abdulmuttalab on Northwest flight 253 into Detroit.
Velshi has reported extensively on the global financial crisis. Known for his trademark exposition and explanation, Velshi appeared as a guest economics analyst on shows like "Oprah," "The View," and "The Daily Show with Jon Stewart" at the height of the crisis, explaining the causes of the meltdown in plain terms. Velshi is the author of Gimme My Money Back (Sterling and Ross, 2008) and co-author with CNN's Christine Romans of How to Speak Money (Wiley, 2010).
Born in Kenya and raised in Canada, Velshi graduated from Queen's University in Canada with a degree in Religion, and was awarded an honorary Doctorate of Laws from his Alma Mater in 2016. Velshi splits his time between New York City and Philadelphia. Active in the community, Velshi serves on the Board of the Chicago History Museum, and is a member of the Council on Foreign Relations. He volunteers with the New York's Center for Urban Community Services homeless outreach program one morning per week.
---
About the Moderator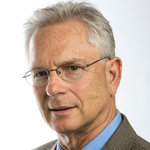 Clifford Krauss is a national energy business correspondent based in Houston. He was previously the bureau chief of The New York Times' Buenos Aires and Toronto bureaus, and has reported in recent years from North Africa and the Middle East. In 2016, he shared the Society of Publishers in Asia Award for explanatory reporting. Before coming to The Times in 1990, he was a foreign correspondent for The Wall Street Journal and the Edward R. Murrow fellow at the Council on Foreign Relations. He is author of Inside Central America: Its People, Politics, and History.
---
Asia Society Texas Center Business & Policy Programs, Endowed by
Huffington Foundation
Bank of America, Muffet Blake, ConocoPhillips, ExxonMobil, United Airlines, and Vinson & Elkins LLP are presenting sponsors of Business and Policy programs, with lead support from Nancy C. Allen, BP America, Nancy T. Chang, Anne and Albert Chao, Eagle Global Advisors, and Wells Fargo. Generous funding also provided by the Friends of Asia Society Texas Center, a premier group of individuals and organizations committed to bringing the best in public programming. The program is presented in collaboration with His Highness the Aga Khan Council for the Southwestern United States and the World Affairs Council of Greater Houston.
Presenting Sponsors

Presenting Partner

Event Details
6 - 8 p.m.
1370 Southmore Blvd Houston, Texas 77004
Buy Tickets
Register Now
Asia Society, Aga Khan Council, World Affairs Council Members $10, Nonmembers $20. All sales final.