JLF Houston Online
VIEW EVENT DETAILS
Presented in partnership with Teamwork Arts and Inprint
Schedule
Saturday, October 16 – Sunday, October 17, 2021
10 a.m. – 4 p.m. Daily
---
Asia Society at Home
Learn More
As our global community continues its journey through these extraordinary times, great literature still has the power to bring us together. After the success of the first virtual edition in 2020, Asia Society Texas is again partnering with Teamwork Arts, Inprint, and the Consulate General of India in Houston to bring JLF Houston online. We will celebrate the unique culture, diversity, and energy of the Bayou City with heady freedom of the virtual world through a series of livestreamed and on-demand events. Everything else remains the same — the camaraderie, the caravan of ideas, and the magical flow of conversations.
JLF Houston features speakers including the LIonel Gelber Prize winner and author of Crashed Adam Tooze; American journalist and author of The Home That Was Our Country: A Memoir of Syria Alia Malek; celebrated Indian American author Chitra Banerjee Divakaruni; author of Akbar: The Great Mughal and Daughters of the Sun: Empresses, Queens, and Begums of the Mughal Empire Ira Mukhoty; American author, journalist, and two-time Pushcart Prize recipient Lisa Taddeo; bilingual poet, writer, activist, and educator Lupe Mendez; Dos Passos Prize recipient and author Rabih Alameddine; Indian director, writer, and producer Rakeysh Omprakash Mehra; investigative journalist and author of New York Times bestseller Bottle of Lies: The Inside Story of the Generic Drug Boom Katherine Eban.
On the day of the event, please visit the registration link, select "I'm already a member," and enter the same email address provided at the time of registration.
---
Asia Society hosts today's leading voices, providing commentary on events in news, society, and culture. Opinions expressed do not necessarily reflect Asia Society views.
---
About Teamwork Arts
For over 30 years, Teamwork Arts has taken India to the world and brought the world to India, presenting the finest of Indian performers, writers and visual artists in the cultural and art space in India and abroad.
Every year, Teamwork Arts produces over 25 performing, visual arts and literary festivals in several countries including Australia, Egypt, France, Germany, Hong Kong, Italy, Singapore, South Africa, Spain, the UK and USA as well as many eclectic festivals across India. They produce the world's largest literary gathering: the annual Jaipur Literature Festival; JLF international now travels to the US, UK, Canada, Qatar and Australia and have recently launched a digital series - JLF Brave New World. Teamwork Arts' musical extravaganza, Bollywood Love Story - A Musical, continues to tour the world with sold-out shows everywhere it is held. More information at: www.teamworkarts.com
---
About Inprint
Inprint, a nonprofit organization founded in 1983 with the mission of inspiring readers and writers, has helped to transform Houston into a diverse and thriving literary metropolis. Inprint directly serves more than 15,000 Houstonians annually with low-cost or free literary performances for adults and children featuring leading writers; writers workshops for the general public, senior citizens, K-12 teachers, veterans, healthcare providers, the incarcerated, and more; and support for some of the world's top emerging creative writers, in the form of fellowships and prizes - more than $4 million, to date. 
---
About Asia Society at Home
We are dedicated to continuing our mission of building cross-cultural understanding and uplifting human connectivity. Using digital tools, we bring you content for all ages and conversations that matter, in order to spark curiosity about Asia and to foster empathy.
---
About Asia Society Texas 
Asia Society Texas believes in the strength and beauty of diverse perspectives and people. As an educational institution, we advance cultural exchange by celebrating the vibrant diversity of Asia, inspiring empathy, and fostering a better understanding of our interconnected world. Spanning the fields of arts, business, culture, education, and policy, our programming is rooted in the educational and cultural development of our community — trusting in the power of art, dialogue, and ideas to combat bias and build a more inclusive society.
---
Major support for Performing Arts programs comes from Nancy C. Allen, Chinhui Juhn and Eddie Allen, the City of Houston through Houston Arts Alliance, Houston Endowment, and The Brown Foundation Inc. Generous funding also provided by AARP, The Anchorage Foundation of Texas, The Clayton Fund, and Miller Theatre Advisory Board. Additional support provided by the Wortham Foundation, Texas Commission on the Arts, National Endowment for the Arts, United Airlines, and through contributions from the Friends of Asia Society, a dedicated group of individuals and organizations committed to bringing exceptional programming and exhibitions to Asia Society Texas Center.
Official Airline Sponsor

Performing Arts Program Sponsors

Producing Partners
---
More from Asia Society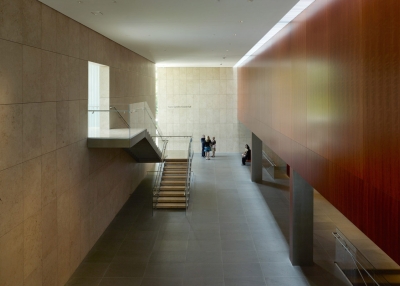 11 Dec 2021
10 - 11 a.m.
11 Dec 2021
10 a.m. - 12:30 p.m.
11 Dec 2021
11 a.m. - 12 p.m.
Event Details
Online
Sat 16 Oct 2021 - Sun 17 Oct 2021
10 a.m. - 4 p.m.
Houston Time
Calculate your local time »
Register Now
Free; registration required
20211016T100000 20211017T160000 America/Chicago Asia Society: JLF Houston Online

For event details visit https://asiasociety.org/texas/events/jlf-houston-online For event details visit https://asiasociety.org/texas/events/jlf-houston-online