Current Trends and Future Expectations Regarding U.S.–China Tariffs and Supply Chains
VIEW EVENT DETAILS
In partnership with the George H. W. Bush Foundation for U.S.–China Relations
This program has taken place. Find the event recap and program video here »
---
Schedule
Thursday, October 21, 2021
7:30 p.m. Moderated Discussion
8:10 p.m. Audience Q&A — Questions welcome via the video chat
---
Live Webcast
In partnership with the George H. W. Bush Foundation for U.S.–China Relations, Asia Society brings together experts on U.S. and Chinese economic relations for an informative discussion on current trends and future expectations regarding tariffs and supply chain issues. John L. Kent, Director of Supply Chain China Initiatives and clinical professor at the University of Arkansas's Sam M. Walton College of Business, and Liza Mark, Shanghai-based attorney for Haynes and Boone who specializes in private equity investments, securities, and cross-border mergers and acquisitions, will join Bush China Foundation's CEO and president David Firestein for a nuanced conversation amid the ongoing trade war.
---
About the Speakers
John L. Kent is the director of Supply Chain China Initiatives and a clinical professor in the Department of Supply Chain Management in the Sam M. Walton College of Business at the University of Arkansas. In addition to teaching supply chain courses in Fayetteville, his responsibilities include multiple supply chain research projects and cooperative academic programs throughout China.
Dr. Kent received his PhD in logistics and transportation from The University of Tennessee, an MBA in international management from the University of Dallas and a BS in computer science from Henderson State University. He has over 10 years of industry experience in various modes of transportation.
Dr. Kent's industry experience included the development and implementation of information systems at Burlington Northern Motor Carriers, CSX Transportation Intermodal and Sea-Land Service. While at Sea-Land, he was responsible for the implementation of inland transportation systems in North America, Europe, Japan and China. He recently led a volunteer temporary China-to-USA personal protective equipment supply chain project which procured more than $1 million dollars of supplies for three hospital systems.
Dr. Kent's first trip to China was in 1992 with Sea-Land Service, and his most recent trip was in November 2019 to attend a kick-off meeting for phase II of a Supply Chain Food Safety project funded by the Walmart Foundation.
Dr. Kent's research has been published in the Journal of Business Logistics, Transportation Journal, and International Journal of Physical Distribution and Logistics Management.
Liza Mark started the Shanghai office of Haynes and Boone, LLP, an America Law 100 law firm, in 2013 and serves as its chief representative and administrative partner. She has practiced as a U.S. lawyer in Hong Kong and in Shanghai for over 22 years and is also a qualified Hong Kong lawyer. Having brokered multiple cross-border transactions, Ms. Mark has the unique ability to fulcrum between doing deals in Asia and in the United States, helping to "translate" the differences in basic assumptions and paradigms.
Ms. Mark has concentrated her practice in private equity investments, securities and cross-border mergers and acquisitions. She is experienced in private placements of debt and equity securities, Asian in-bound equity offerings, Rule 144A offerings, medium-term note programs, special purchase acquisition company acquisitions, private investments in public equity (PIPEs) and Hong Kong initial public offerings, with deep expertise in the clean technology, energy, transportation and logistics and environmental, social and governance impact industries. Ms. Mark's experience in counseling many U.S. businesses in their commercial endeavors in China and Chinese businesses in their investments in the United States also allows her unique insights into what each side wants and values.
Ms. Mark started and led multiple associations and organizations to further gender and race-based diversity in the management of various organizations, since she believes that a diverse viewpoint leads to better decisions.
---
About the Moderator
David J. Firestein is the inaugural president and CEO of the George H. W. Bush Foundation for U.S.-China Relations. Previously, Firestein was the founding executive director of The University of Texas at Austin's China Public Policy Center and a clinical professor at UT's Lyndon B. Johnson School of Public Affairs. Before moving to UT, he served as senior vice president and Perot Fellow at the EastWest Institute, where he led the Institute's Track 2 diplomacy work in the areas of U.S.-China relations, East Asian security and U.S.-Russia relations. From 1992–2010, Firestein was a decorated career U.S. diplomat, specializing primarily in U.S.-China relations.
Firestein serves on over a dozen U.S. nonprofit boards of directors and advisors. Among other roles, he is a member of the board of directors of the Texas Association of Business, a member of the U.S. Global Leadership Coalition's Texas Advisory Committee, and a member of the Dean's Advisory Council of the LBJ School of Public Affairs.
A native and current resident of Austin, Texas, he holds degrees from Georgetown University and The University of Texas at Austin.
---
Asia Society hosts today's leading voices, providing commentary on events in news, society, and culture. Opinions expressed do not necessarily reflect Asia Society views.
---
Asia Society Texas Center Business & Policy Programs, Endowed by
Huffington Foundation
Business and Policy programs at Asia Society Texas Center are presented by Bank of America, Muffet Blake, ConocoPhillips, ExxonMobil, and United Airlines. Major support comes from Nancy C. Allen, Chinhui Juhn and Eddie Allen, Nancy Pollok Guinee, and Mary Lawrence Porter, as well as The Brown Foundation, Inc. and Houston Endowment. Additional funding is provided by the Friends of Asia Society Texas Center, a dedicated group of individuals and organizations committed to bringing the best in public programming.
Business & Policy Presenting Sponsors
Program Partner
---
About Asia Society at Home
We are dedicated to continuing our mission of building cross-cultural understanding and uplifting human connectivity. Using digital tools, we bring you content for all ages and conversations that matter, in order to spark curiosity about Asia and to foster empathy.
---
About Asia Society Texas Center
With 13 locations throughout the world, Asia Society is the leading educational organization promoting mutual understanding and strengthening partnerships among the peoples, leaders, and institutions of Asia and West. Asia Society Texas Center executes the global mission with a local focus, enriching and engaging the vast diversity of Houston through innovative, relevant programs in arts and culture, business and policy, education, and community outreach.
---
More from Asia Society
11 Dec 2021
10 a.m. - 12:30 p.m.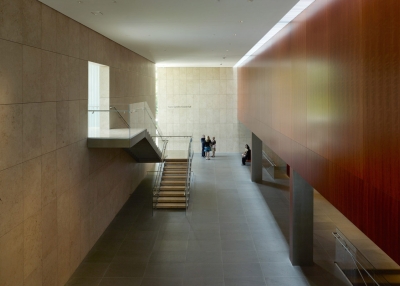 11 Dec 2021
10 - 11 a.m.
11 Dec 2021
11 a.m. - 12 p.m.
Event Details
Online
7:30 - 8:30 p.m.
Houston Time
Calculate your local time »
RSVP
20211021T193000 20211021T203000 America/Chicago Asia Society: Current Trends and Future Expectations Regarding U.S.–China Tariffs and Supply Chains

For event details visit https://asiasociety.org/texas/events/current-trends-and-future-expectations-regarding-us-china-tariffs-and-supply-chains For event details visit https://asiasociety.org/texas/events/current-trends-and-future-expectations-regarding-us-china-tariffs-and-supply-chains