Creation Station: Lunar New Year
VIEW EVENT DETAILS
Although seen primarily as a Chinese celebration by many Americans, Lunar New Year is a holiday reveled by diverse populations across the entire Asian continent and diaspora communities around the world. February 2015 marks the Year of the Sheep, also known as the year or the ram or the goat in some traditions. To commemorate the occasion, we will host a Lunar New Year-themed art workshop with local artist Hanh Tran, who is of Chinese and Vietnamese descent. Asia Society staff will also help you learn about zodiacs and explore the meanings behind common Lunar New Year customs.
Schedule
How the Years Were Named storytelling: 1:00 pm – 1:30 pm 
Lunar New Year painting with Hanh Tran: 1:00 pm – 3:00 pm 
Paper Bag Lamb and Clay Sheep Magnet Creations: 1:30 pm – 3:00 pm 
About Hanh Tran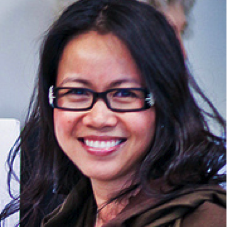 As an established artist in the Houston area, Hanh creates oil paintings reflective of self-study on the human form, nature, culture and emotion. Each work of art, while unique in subject matter, maintains Hanh's trademark of a three-dimensional effect, created by the use of heavy, sweeping brush strokes. In addition to her canvas work, Hanh uses accessories to transform ordinary items into transportable fashion masterpieces. For her outstanding service to the community, Hanh was honored by the 82nd Texas Legislature both in the House and The Senate.
Family programs at Asia Society Texas Center are made possible through generous funding from The Simmons Foundation and Marathon Oil. Additional support provided by the Friends of Education & Outreach at Asia Society Texas Center.
Program Sponsors


Event Details
1370 Southmore Blvd Houston, TX 77004 713.496.9901
RSVP
Free with reservations (limit 4 per person).

Add to Calendar
20150207T190000
20150207T210000
UTC
Asia Society: Creation Station: Lunar New Year
1370 Southmore Blvd Houston, TX 77004 713.496.9901
---
Planning to attend? Tell your friends on Facebook!
Join the Facebook Event »